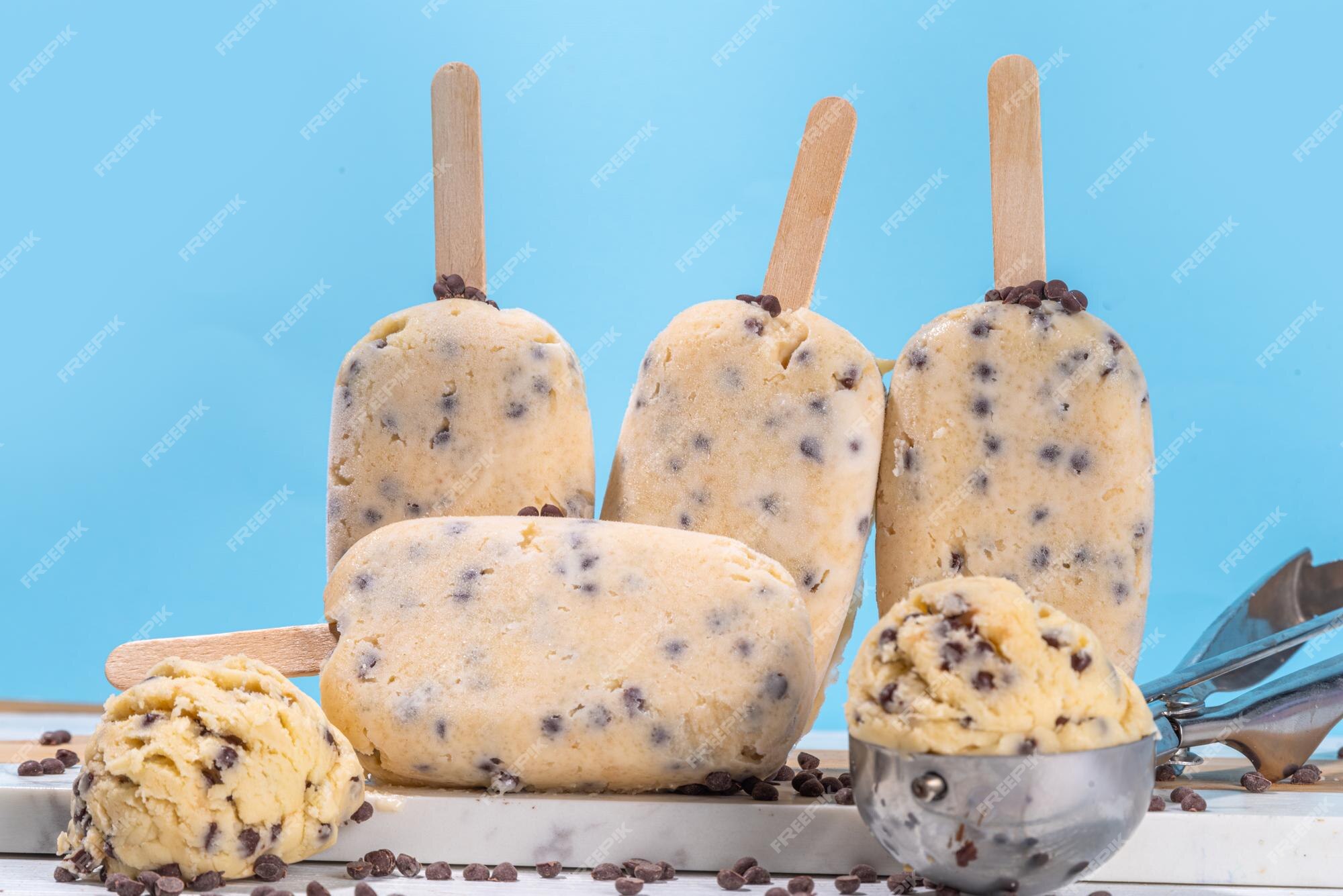 Cookie Dough Ice Cream is a beloved dessert, celebrated for its delightful combination of creamy vanilla ice cream and chunks of raw cookie dough. However, for those who are not fans of chocolate chips in their ice cream, there is an equally scrumptious alternative. In this article, we'll explore the world of Cookie Dough Ice Cream without chocolate chips, allowing you to indulge in the pure and unadulterated joy of cookie dough.
Ingredients You'll Need
To create this delectable treat, you'll need the following:
High-quality vanilla ice cream
The base of any good ice cream is, of course, the ice cream itself. Opt for a premium, full-fat vanilla ice cream for the best flavor and texture.
Homemade cookie dough
The star of the show is the cookie dough. Homemade cookie dough not only offers the freshest taste but also allows you to customize it to your liking. You can control the sweetness and texture, ensuring it perfectly complements your vanilla ice cream.
Making the Cookie Dough
Gathering the Ingredients
To make the cookie dough, you'll need butter, sugar, flour, and a dash of vanilla extract. Gather these ingredients in your kitchen.
Preparing the Cookie Dough
Combine the softened butter and sugar until they are well-blended. Add in the flour and vanilla extract, mixing until you achieve a cookie dough consistency.
Why Homemade Dough Is Better
Homemade dough is free from artificial additives, giving it a purer and more authentic taste. Plus, you can adjust the sweetness to your preference.
Assembling the Cookie Dough Ice Cream
Now that you have your high-quality vanilla ice cream and homemade cookie dough ready, it's time to create the magic.
Soften the vanilla ice cream by letting it sit out for a few minutes.
Once it's soft enough to work with, mix in your homemade cookie dough.
The Scoop of Joy
Serving your cookie dough ice cream is a moment of pure delight. Scoop generous portions into bowls or cones, and enjoy the sweet, creamy blend of vanilla ice cream and cookie dough. The absence of chocolate chips allows you to savor the flavors in their unaltered glory.
Variations and Toppings
Creative Twists on Cookie Dough Ice Cream
Add a swirl of caramel sauce for a sweet surprise.
Incorporate nuts or dried fruit for extra texture.
Delicious Toppings to Consider
Vegan and Allergy-Friendly Options
For those with dietary restrictions or preferences, there are alternatives to enjoy this delightful treat:
Vegan Cookie Dough Ice Cream
Opt for a dairy-free, vegan vanilla ice cream and vegan cookie dough. You can also explore plant-based milk options.
Catering to Allergies
If you have allergies, customize the cookie dough recipe to be gluten-free, nut-free, or allergy-friendly according to your needs.
Where to Get Creative
Cookie dough ice cream is a canvas for your culinary creativity. Experiment with these ideas:
Add a hint of your favorite spice to the cookie dough.
Mix in colorful sprinkles for a festive touch.
A Trip Down Memory Lane
Homemade desserts like cookie dough ice cream have a unique way of taking us back to our childhood. Recreate cherished moments by making this dessert with loved ones or sharing stories around the kitchen table.
Final Tips and Tricks
Storing Your Cookie Dough Ice Cream
Keep your homemade cookie dough ice cream in an airtight container in the freezer. This will prevent it from becoming too hard and icy.
Troubleshooting Common Issues
If your cookie dough becomes too hard, allow it to soften at room temperature before serving. If it's too soft, return it to the freezer for a short time.
Conclusion
In the world of frozen treats, Cookie Dough Ice Cream without chocolate chips offers a unique and unadulterated experience. By following the steps in this guide, you can create a mouthwatering dessert that celebrates the pure joy of cookie dough. Whether you're looking to relive fond memories or try something new, this recipe is a delightful addition to any ice cream lover's repertoire.
Unique FAQs
Can I use store-bought cookie dough for this ice cream?

You can, but homemade dough provides a fresher and more customizable taste.

What other desserts can I make with homemade cookie dough?

You can use it for cookies, cookie bars, or even as a topping for other desserts.

Can I use other ice cream flavors with this cookie dough?
How can I make vegan cookie dough for this ice cream?

Use vegan butter, dairy-free vanilla ice cream, and a vegan-friendly cookie dough recipe.

What's the best way to soften the ice cream for mixing in the cookie dough?

Allow it to sit out for a few minutes until it's soft enough to work with.