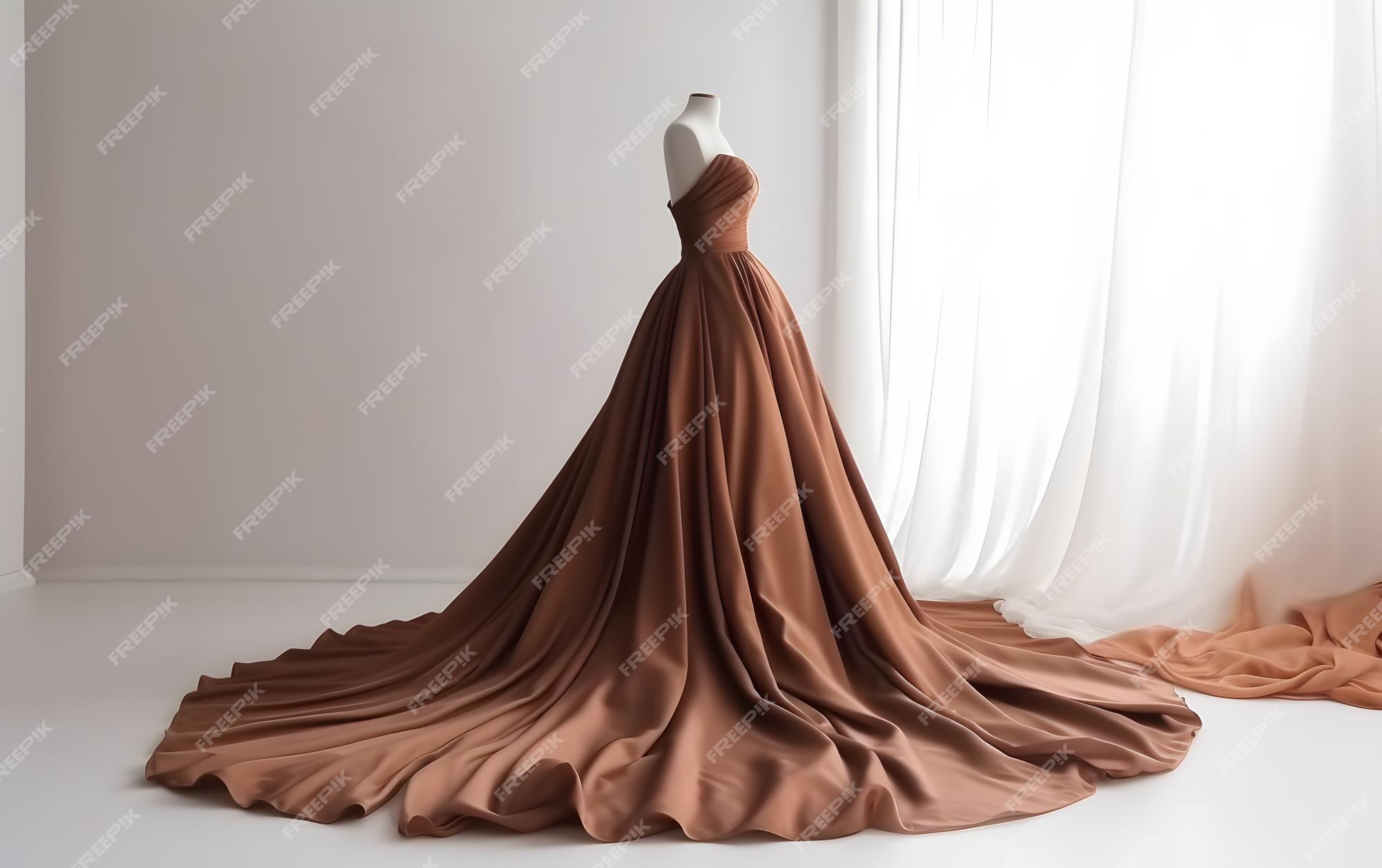 Introduction
Choosing the perfect outfit for a wedding can be both exciting and challenging. As a wedding guest, you want to find a dress that strikes the right balance between elegance and style. If you're looking for a sophisticated yet unique color, a chocolate brown dress might be the perfect choice. In this article, we'll explore the beauty and versatility of a chocolate brown wedding guest dress, discussing its appeal, styling tips, and why it can be an excellent option for any wedding occasion.
The Allure of Chocolate Brown:
a. Warm and Rich Tones: Chocolate brown offers a warm and rich color palette that exudes sophistication. Its deep, earthy tones can create a sense of depth and elegance.
b. Versatility: One of the significant advantages of a chocolate brown dress is its versatility. It complements a wide range of skin tones, making it an inclusive color choice for wedding guests.
c. Uniqueness: While many guests opt for more common colors like black or navy, a chocolate brown dress adds a touch of uniqueness to your outfit. It's a color that stands out without overpowering the bride or breaking any wedding dress code rules.
Styling Tips for Chocolate Brown Dresses:
a. Accessorize with Metallics: Enhance the elegance of your chocolate brown dress by pairing it with metallic accessories. Gold or silver jewelry, a clutch, or shoes with shimmering details can add a touch of glamour.
b. Play with Textures: Experiment with different textures to elevate your ensemble. Consider a dress with lace, velvet, or satin accents to add depth and visual interest to your outfit.
c. Opt for Classic Silhouettes: Choose classic silhouettes that flatter your body shape. A fitted sheath dress, an A-line dress, or a tailored wrap dress are timeless options that can enhance the sophistication of your chocolate brown attire.
Complementary Colors and Patterns:
a. Cream and Ivory: Pairing your chocolate brown dress with cream or ivory can create an elegant and refined look. These light neutral shades provide a beautiful contrast to the richness of the brown hue.
b. Blush and Pastels: Soft pastel shades, such as blush pink or dusty blue, can complement the warmth of chocolate brown. Incorporate these colors through accessories, such as a belt, scarf, or statement jewelry.
c. Floral Prints: Consider a chocolate brown dress with subtle floral patterns. Floral prints can add a touch of femininity and create a romantic vibe, making it an excellent choice for a garden or springtime wedding.
Seasonal Suitability:
a. Fall and Winter: Chocolate brown is an ideal choice for fall and winter weddings. Its warm undertones align perfectly with the cozy atmosphere of these seasons. Pair it with deeper hues like burgundy or forest green for a sophisticated seasonal ensemble.
b. Spring and Summer: While chocolate brown is traditionally associated with cooler seasons, it can still work for spring and summer weddings. Opt for lighter fabrics like chiffon or linen and accessorize with vibrant colors or floral accents to give your look a fresh and breezy feel.
Conclusion
A chocolate brown wedding guest dress offers a blend of sophistication and unique charm that can make you stand out in any wedding setting. Its warm and rich tones, versatility, and timeless appeal make it an excellent choice for those seeking an elegant and distinctive outfit. By following the styling tips and complementary color suggestions mentioned above, you can create a look that exudes sophistication and showcases your personal style. So, embrace the beauty of chocolate brown and enjoy the perfect ensemble for your next wedding celebration.