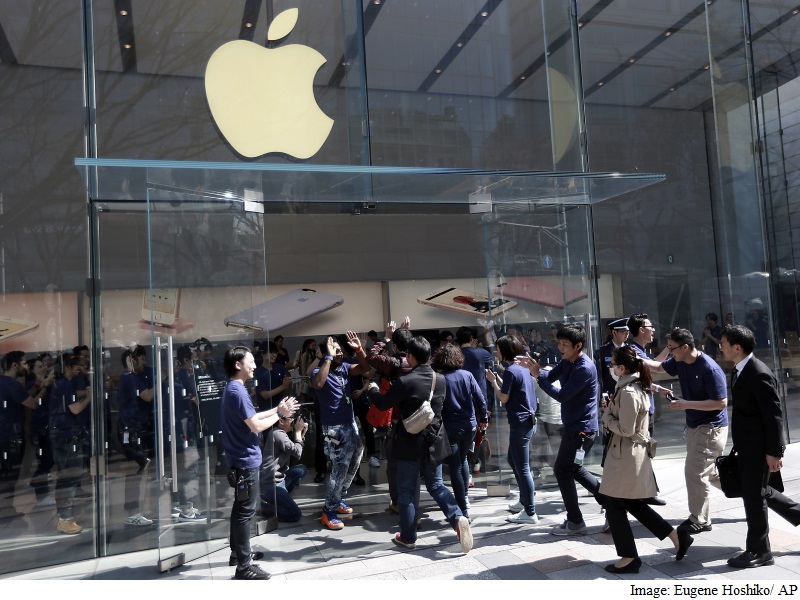 The revelation that the FBI was able to break into a secured iPhone without Apple's help won't take a bite out of Apple's brand reputation, but consumers will be looking for security improvements soon.
The Apple brand has already withstood worse. In 2014, hackers posted nude photos of Jennifer Lawrence and other celebrities after guessing their passwords and breaking into their Apple iCloud accounts. Beyond security, Apple has faced complaints that the iPhone 6 Plus bent too easily and that the iPhone 4 lost signal strength when users held it a certain way.
(Also see:  Apple Defends iPhone 6 Plus on Bending Issue)
In each case, Apple's reputation recovered – and the company went on to sell 232 million iPhones last year. And on Thursday, crowds formed at some stores as the new iPhone SE went on sale, though the company hasn't released figures.
YouGov BrandIndex, which tracks brand perceptions, said that the Apple brand has been trending modestly positively since early March and that the FBI dropping the case had no effect on that.
And investors haven't shown much concern: Apple's stock has increased 4 percent since the FBI said late Monday that it didn't need help to break into the phone. Investors have typically been more worried about whether Apple can maintain its growth as smartphone sales slow down.
Apple resisted the FBI's demands that it rewrite the iPhone's software to override safeguards against repeatedly guessing passcodes. But the FBI now says it didn't need Apple's help after all in breaking into an iPhone used by a San Bernardino killer. It was an older model, but has recent iPhone software.
Apple is already expected to tighten security even more with its next iPhone software, likely to be announced in June and available in September. But can Apple assure its phones are unbreakable when the FBI won't reveal what technique it used?
"They have a window to address the problem, but … there has to be news soon, with Apple saying 'Here's how the new iPhone is now Fort Knox," said Allen Adamson, founder of Brand Simple Consulting.
Apple won't comment on specific plans, but says it's constantly working to improve the security of its devices, because it knows hackers are always looking for new vulnerabilities. Apple also says it can deliver software updates quickly because it sends them directly to users. With Android, any updates have to wait for phone makers and wireless carriers to approve them.
And even if the FBI doesn't disclose the technique it used, it may become outmoded as Apple continues updating its security protections.
(Also see:  FBI's iPhone Hack May Not Necessarily Crack Other Cases)
Christopher Lehmann, managing director of branding firm Landor in San Francisco, said iPhone buyers will understand that Apple's in a business that's "always about improvement, evolving and being agile about how you approach technology."
In addition, Apple likely got some kudos from consumers for standing its ground against the government.
And Apple benefits from a quick resolution. Scott Galloway, clinical professor of marketing at NYU Stern School of Business, said Apple risked public sentiment turning against the company as people became more informed about the case, and particularly if Apple lost.
For now, he said, "the line isn't going to be any shorter for the iPhone because the FBI in concert with a third party figured out a way to hack into one phone. I haven't heard anybody say 'That's it, I'm switching to Samsung.'"
Download the Gadgets 360 app for Android and iOS to stay up to date with the latest tech news, product reviews, and exclusive deals on the popular mobiles.