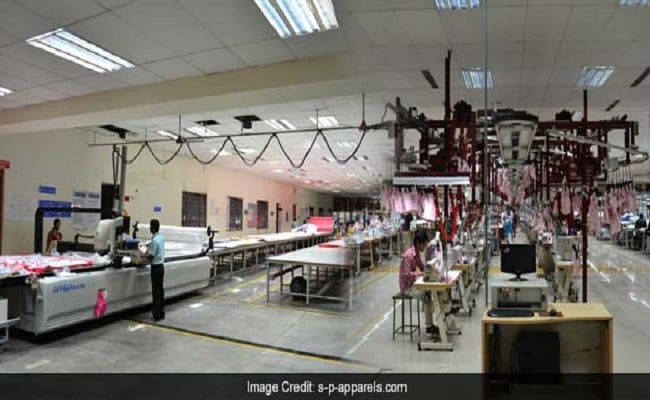 SP Apparels, which has hit the capital market with its Rs 240 crore initial public offer (IPO) on Tuesday, said that Brexit is unlikely to affect its business.
"Although our customers are British, their outlets are spread across the world…we get 50 per cent of our revenue in US dollars, 30 per cent in sterling pound and the balance in euro. The time we book the orders we immediately hedge it," P Sundararajan, CMD at SP Apparels told NDTV Profit. (Watch)
Mr Sundararajan further said that 90 per cent of the company's foreign exchange loss in the past one month on account of Brexit-related currency volatility is already covered.
Tirupur-based SP Apparels is the second largest manufacturer of knitted garments for infants and children in India, Mr Sundararajan said.
The company gets nearly 80 per cent of its revenue from exports. Its main clients are international retailers like Tesco and Mothercare.
It has also entered into an agreement with Crocodile International Pte for the exclusive manufacture, distribution and marketing of menswear product under the trademark "Crocodile' in India. This segment has contributed 8 per cent of its revenue in last fiscal.
SP Apparels wants to increase its domestic retail revenue. "We have a plan of opening 70 exclusive brand outlets all over India. We have already identified the cities where the stores will be opened," Mr Sundararajan added.
Out of the IPO proceeds, SP Apparels plans to use Rs 28 crore for setting up exclusive retail outlets in India. It will also use Rs 70 crore for expansion of its manufacturing capacity and Rs 60 crore for repayment of debt.
SP Apparels had reported a net profit of Rs 34 crore on sales of Rs 533 crore in FY16. At the upper end of its price band – Rs 258 to Rs 268 – its shares are valued at 19.4 times its post-issue earnings per share of Rs 14, said Hem Securities.
Analysts say SP Apparels current valuation leaves very little scope for upside as its listed peer Kitex Garments trades at a multiple of around 20.
As of 1 p.m., SP Apparels IPO was subscribed 48 per cent.
["source-ndtv"]