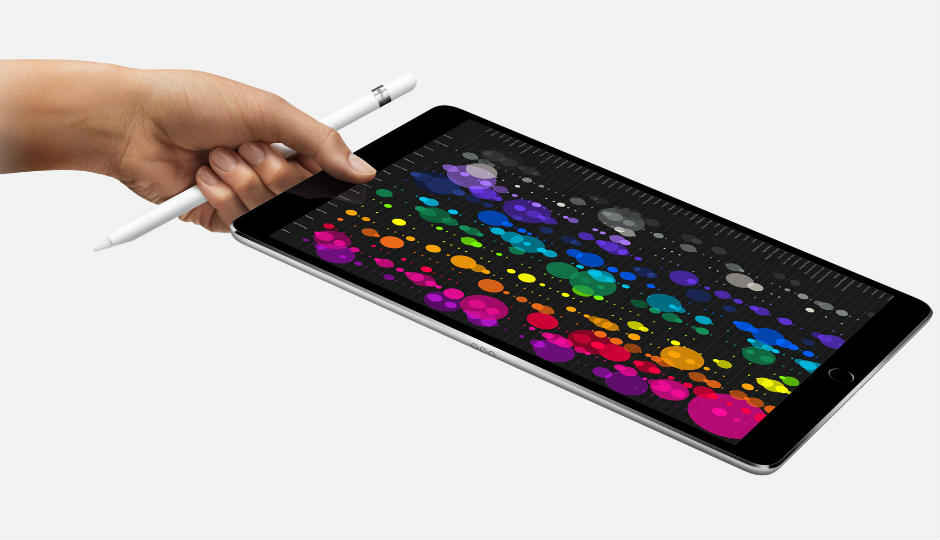 Apple's new 10.5-inch iPad Pro and the refreshed Mac lineup is now available for purchase in India. The new iPad and refreshed MacBook,Macbook Pro, MacBook Air and iMac were announced at company's annual developer conference, WWDC last month.
Last week, Apple slashed prices of iPad, Mac and iPhone due to GST rollout. The new 10.5-inchIpad Pro will be available in India at a starting price of Rs 50,800 for the 64GB WiFi-only model while the 512GB variant with Cellular support is priced at Rs 84,500. The 10.5-inch iPad Pro comes with slimmer bezels and replaces the 9.7-inch iPad Pro announced last year.
The 10.5-inch iPad Pro is powered by the faster A10X chipset and supports ProMotion technology that enables 120Hz refresh rate. The feature is rumoured to arrive on Apple's 2017 iPhone lineup. The 10.5-inch iPad Pro sports a 12MP optically stabilised rear camera and 7MP FaceTime HD camera. The camera setup is similar to the one found on iPhone 7. The new iPad Pro offers second-generation Touch ID and four stereo speaker setup.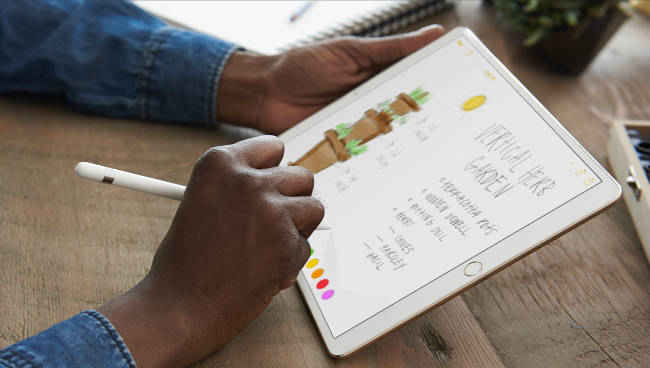 Apple's 10.5-inch iPad Pro also supports Apple Pencil with 20-millisecond latency and redesigned smart keyboard. With the upcoming iOS 11 update, Apple is sending a message that the 10.5-inch iPad Pro can essentially replace the laptop for most users. While iPad sales have been declining for the past few quarters, the new iPad is seen as a way to boost sales and reach out to enterprise customers.
Among refreshed Mac lineup, the MacBook Air with 1.8Ghz Intel Core i5 processor is priced at Rs 77,200 for the 128GB storage variant and Rs 92,500 for the 256GB storage model. Both models feature a 13.3-inch display with a resolution of 1440 x 900 pixels and 8GB RAM as standard. Apple claims the MacBook Air can deliver up to 12 hours of wireless web on a single charge. Apple's refreshed 12-inch MacBook is priced at Rs 1,04,800 for the 256GB storage model and Rs 1,28,700 for the 512GB storage variant. The MacBook sports a 12-inch Retina display with a resolution of 2304 x 1440 pixels and can be configured with either Intel Core m3 chipset or Intel's seventh generation Core i5 chipset.
Apple's 2016 MacBook Pro range has also been upgraded to Intel's seventh generation Kaby Lake chipset. The 13.3-MacBook Pro without Touch Bar is now available at Rs 1,04,900 for 128GB model and Rs 1,21,100 for the 256GB variant. The 13.3-inch Touch Bar MacBook Pro is priced at Rs 1,47,900 and Rs 1,64,100 for the 256GB and 512GB storage model. The 15-inch MacBook Pro is priced at Rs 1,95,800 for the 256GB storage model and Rs 2,28,100 for the 512GB version. The notebook sports a 15.4-inch display with a resolution of 2880 x 1800 pixels and is powered by Intel Core i7 chipset coupled with 16GB RAM. The 15-inch MacBook Pro comes standard with Touch Bar.
Apple's refreshed 21.5-inch non-Retina iMac desktop computer with Intel Core i5 CPU will be available at Rs 90,200. The 21.5-inch Retina iMac powered by Intel Core i5 clocked at 3GHz is priced at Rs 1,06,400 while the 3.4GHz Core i5 variant is priced at Rs 1,23,700. The 27-inch iMac will retail for Rs 1,47,400 for the 3.4GHz Intel Core i5 model while the 3.5GHz Core i5 model will set consumers back by Rs 1,66,000. The top-end 3.8GHz quad-core Core i5 version is priced at Rs 1,90,400.
Apple will be releasing a powerful iMac Pro with 5K display and option for up to 18-core chipset and AMD's Vega GPU in December. The Cupertino-based company is also working on a modular Mac Pro aimed at professional users and could launch the device next year.
["Source-digit"]