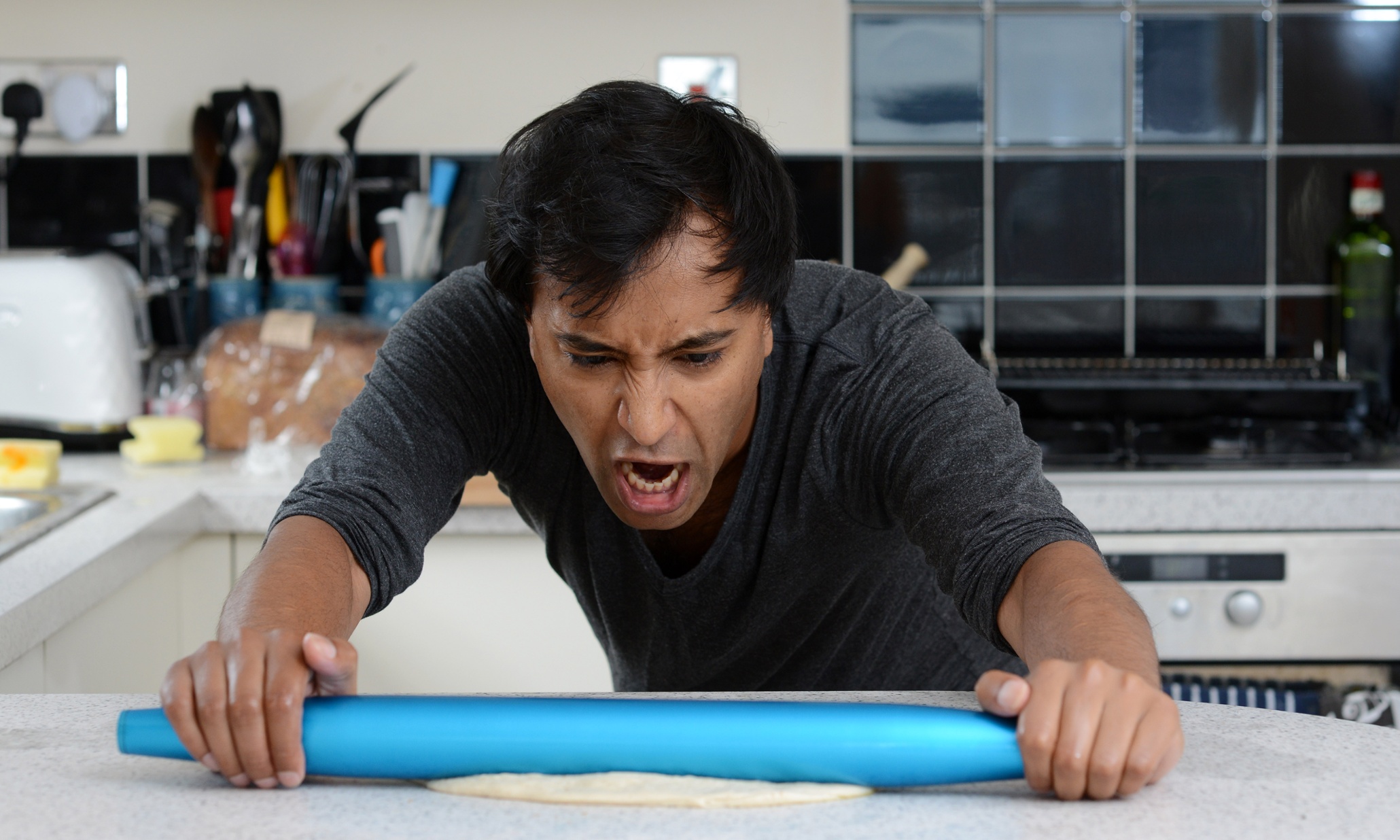 What?
The Aircraft Aluminium Rolling Pin, £39.99 from thefowndry.com, is a tapered aluminium rod, axially rotated across a dough surface in order to flatten it.
Why?
When you're rolling with ya boys, you gotta look good.
Well?
Lads – statistically, most of you aren't lads, and I'm not either, but let's pretend – this one is for you. I mean us. It's a rolling pin, right, but also the least domestic thing I have ever seen. Unnecessary length? Check. Unnecessary metallic lustre? Check. Is it essentially a lightsaber? Look at it. This is a boy's toy, for anyone keen to get their great bake on, yet worried time in a kitchen might make their chest hair fall out or muck up their CDs. (To paraphrase Groucho Marx, if you don't like these casual gender norms, I have others.)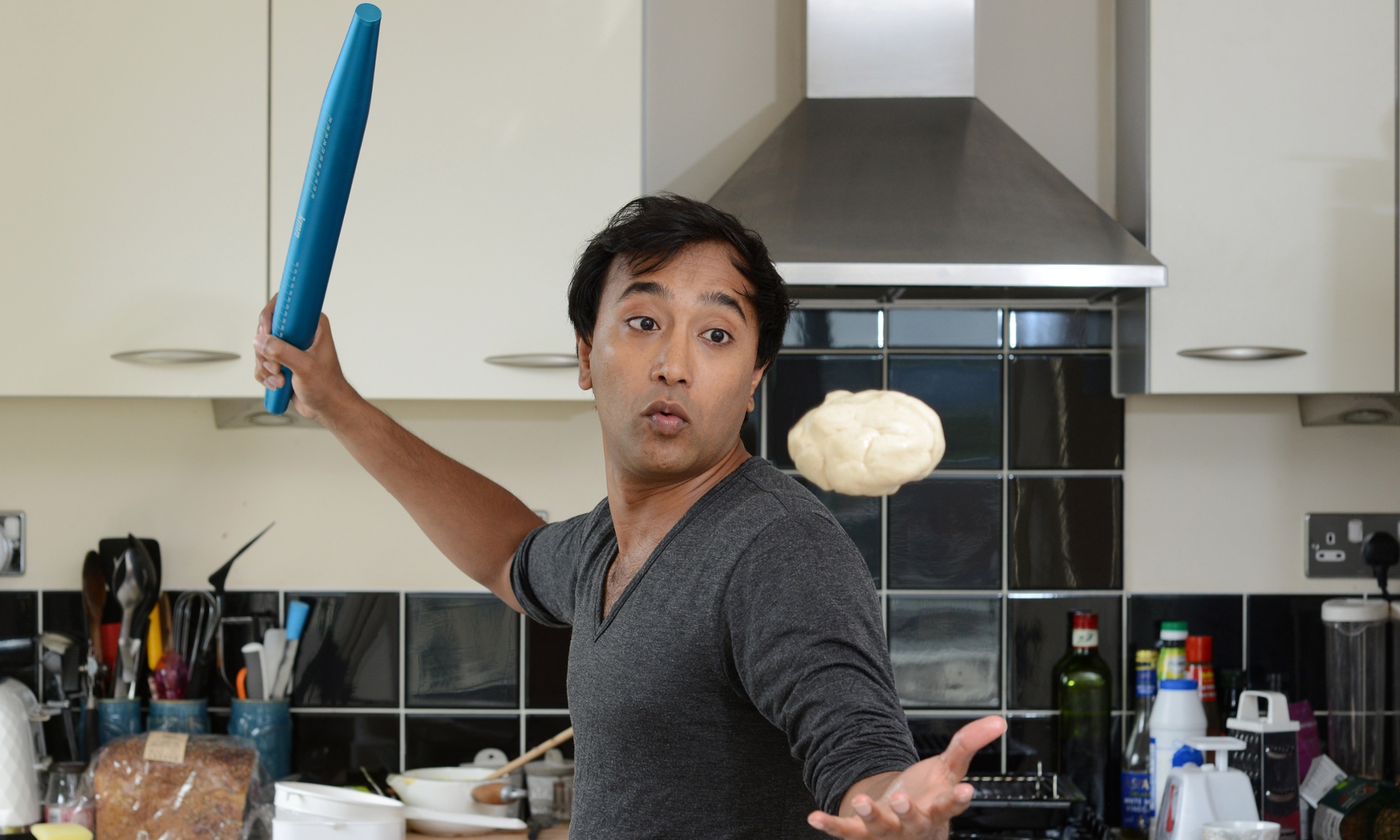 "Anodised aluminium makes anything cool," the box boasts. (Is baking cool? Popular, yes, but that's different. No?) And it is a beautiful length of metal, burnished blue and smooth as fur. Wedged between shelves, it looks like I've smuggled a warhead into my fridge using the coriander as camouflage. Machined from a solid block of aircraft-grade aluminium, it is laser-etched with imperial and metric measurements, so you can see how much longer than average it is. But lads, it's not all about length. Girth is the thing, and narrow is good – SETTLE DOWN, HEAR ME OUT – so you can feel the dough under you.
So, what food shall I prep? It should be something suitably masculine. "Shoe" pastry? Man bun? I settle for rosemary fougasse, unfathomable given that it combines a French word with a woman's name. But at least it's real, and edible. I've chilled the pin to see if it can handle a sticky, well-hydrated dough. And … well, it can. Good traction, but no stick; nice girth in the hand. (Let's just try and get through this, OK?) It's hardly the wheel, mk II: any marble or metal pin is chillably non-stick, and personally I prefer a heavier pin with a fixed-handle roller. But different strokes for different folks – there's nothing bad here. Cool, slender and prettier than the rest: a rolling pin-up, you could say.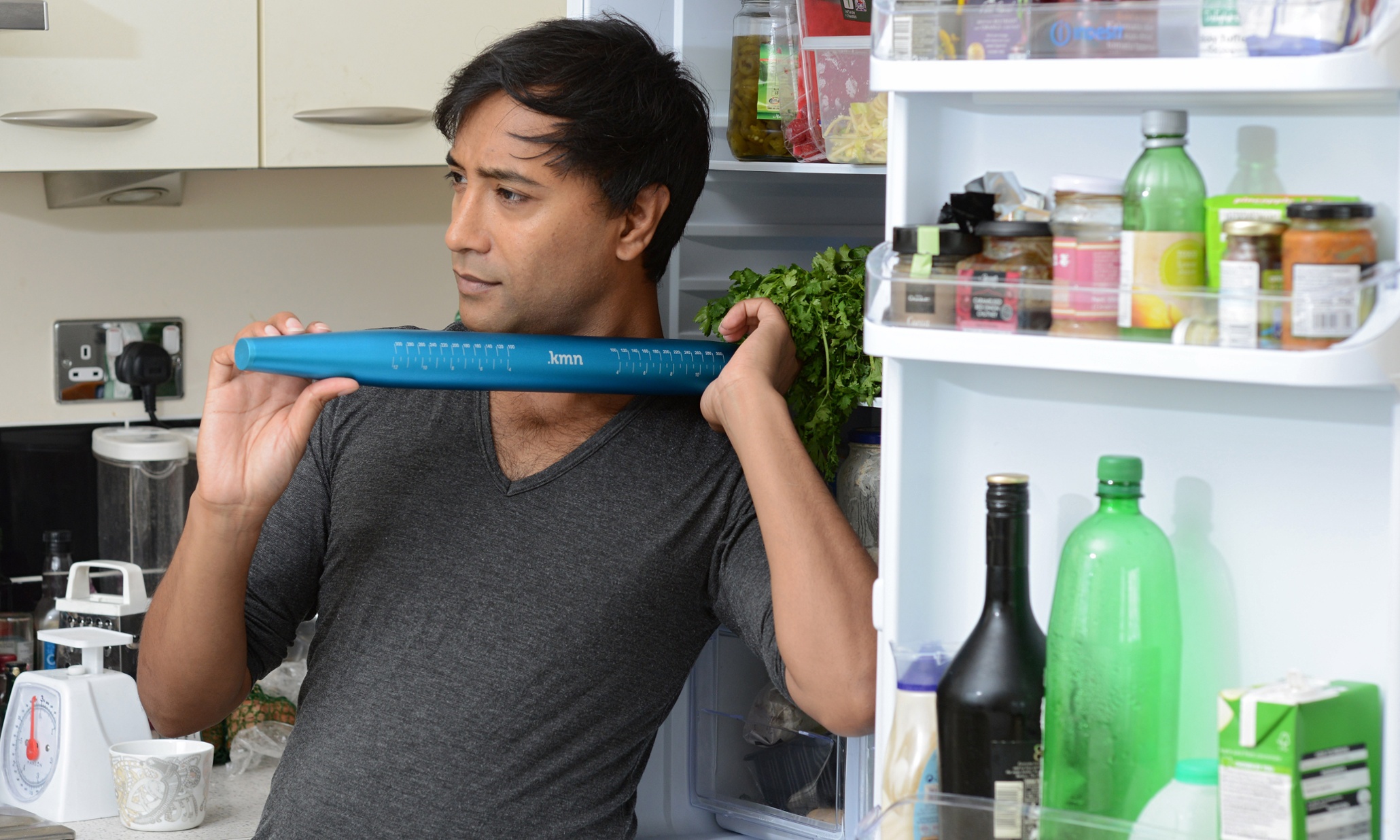 ["source-theguardian"]