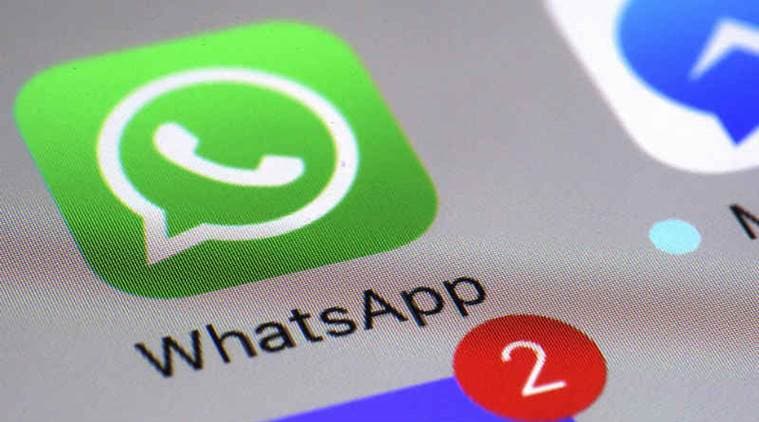 WhatsApp for Android beta has added launcher App Shortcuts, that will allow users to directly open a new chat, Starred messages or in-app camera.
WhatsApp for Android beta has added launcher App Shortcuts, that will allow users to directly open a New Chat, Starred messages or in-app Camera. The feature is already live for Android beta users, though there's no clarity on when it will be available for everyone. WhatsApp App Shortcuts was first spotted by Android Police, and the site put out screenshots of the new features. WhatsApp even allows for these shortcuts to be dragged on home screen as separate shortcuts. The messaging app already enables creating shortcuts for independent chats, and camera on home screen.
WhatsApp's new App Shortcuts feature, though useful, is likely to find lesser use case given the choice of shortcuts. For example, a new Status shortcut instead of New Chat shortcut would have made more sense. Especially so because the Facebook-owned company just announced that it has over 250 million daily users on the Status feature. It is seldom that WhatsApp users open new chat window, instead they chat with those already on their friend's list more often. Starred messages shortcuts in WhatsApp directly takes users to three pinned chats at the top of the chat list. While, the option might prove to be useful for a lot of users, others might end up not using the shortcut at all.
"Beside the fact that most of these shortcuts aren't really useful, WhatsApp already offers native widgets and shortcuts for your homescreen, so you already had a Camera shortcut and a Chat shortcut that let you choose specifically the contact(s) you wanted to assign to it and showed their display picture instead of a boring star," reported Android Police.
WhatsApp App Shortcuts feature is live for users on Android beta version 2.17.277. Users who are a part of WhatsApp's official Play Store beta program are likely to receive the update sooner than everyone else.
WhatsApp has over 1 billion daily active users on the app, which is used in over 60 languages. The platform recently added a host of new features to make it more useful and fun. WhatsApp for Android has made it easier for users to format text to Italics, Bold, Strikethrough, or Monospace simply by selecting the part that they want to format. GIF support, easy call forwarding, ability to share 30 photos and videos on one go, and more have also been added. In India, where the app has close to 200 million users, it is reportedly looking to add UPI-enabled in-app wallet as well.
["Source-indianexpress"]