What an exciting time to be in natural, clean, and green beauty! Not only are more people interested in detoxifying their routines, but the new information and innovations in the market are nearly endless. Personally, I've come to the realization that my skin, hair, and body feel best when I'm mindful of what I'm putting on and in it.
Because of that, I'm thrilled to be joining mindbodygreen as the resident beauty and lifestyle editor. The team here is curious and cares about what's right—both factually and writ large. It's an attitude I share, and I am excited to guide you, our readers, into the world of natural beauty, talk to doctors, test products, and experiment with all the latest procedures—so you don't have to!
Beauty is ever-evolving. Just think about how far aesthetic standards have come in the last few years—from coveting pin-straight hair to embracing natural textures, or from striving for poreless, porcelain skin to wanting a healthy glow. Part of that evolution, I'd like to think, was brought on by the natural, clean beauty movement, which has always prioritized feeling happy over looking "perfect": It's about developing a routine and ritual that makes you satisfied and comfortable in your own skin. First and foremost, my goal is that we can help you find that here.
I'm excited to share with you all that I'm learning, trying, and playing around with. In the meantime, here are a few of my tried-and-true favorites. (A couple are even sitting on my new desk right now—and people are already swiping them.)
Christophe Robin Instant Volumizing Mist with Rose Water
I hoard and use this styling spray like most people might their favorite face mist. I keep one at home, one in the office, and one in my travel bag, then I spritz it throughout the day when my curls need a little lift, sans crunch. It's made with 95 percent rose water, so it also doesn't leave that stiff, stuffy "hair product" scent—this is like a fresh-cut bouquet, and in many cases, I'll use it in place of a perfume.
Instant Volumizing Mist with Rose Water, Christophe Robin, $39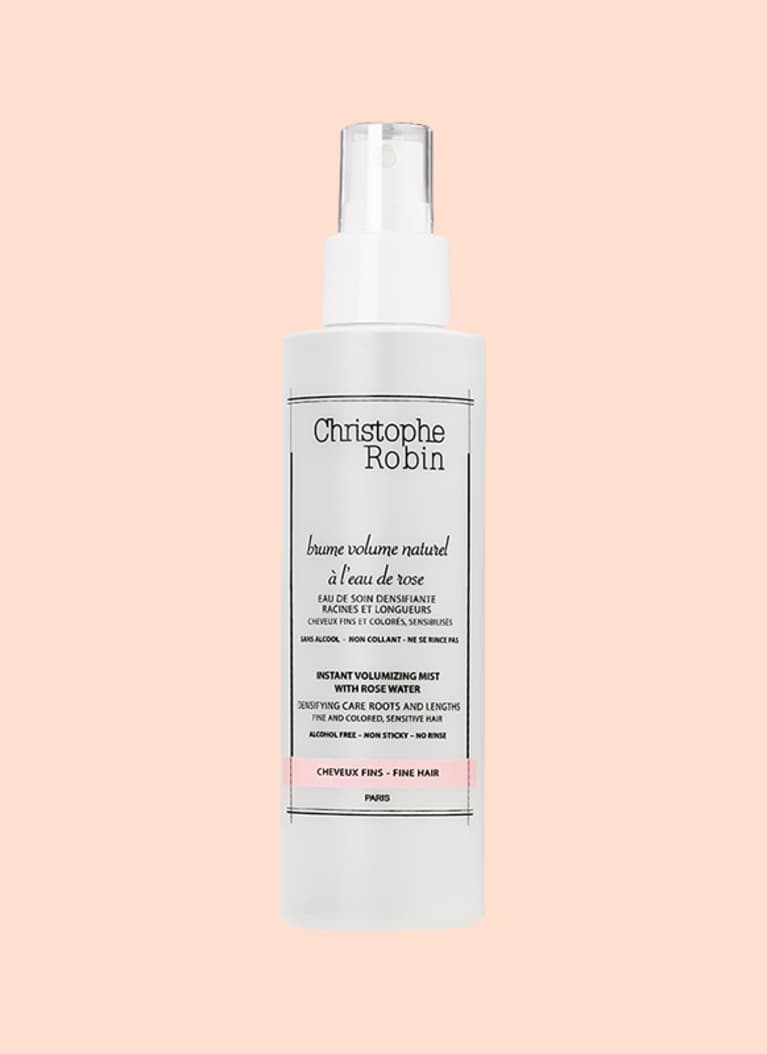 Burt's Bees Sensitive Facial Cleanser
My skin is naturally acne- and irritation-prone. (Two conditions that often go hand in hand!) I spent years trying to "attack" the breakouts with harsh exfoliating washes, which in hindsight was probably exacerbating the issue by stripping away my skin barrier and increasing oil production. In the past year I've switched to using exclusively gentle, calming cleansers to balance things out. My skin has gotten much clearer and smoother as a result. This cream option is made with cotton extract to help skin replenish its outermost layer.
Sensitive Facial Cleanser, Burt's Bees, $9.99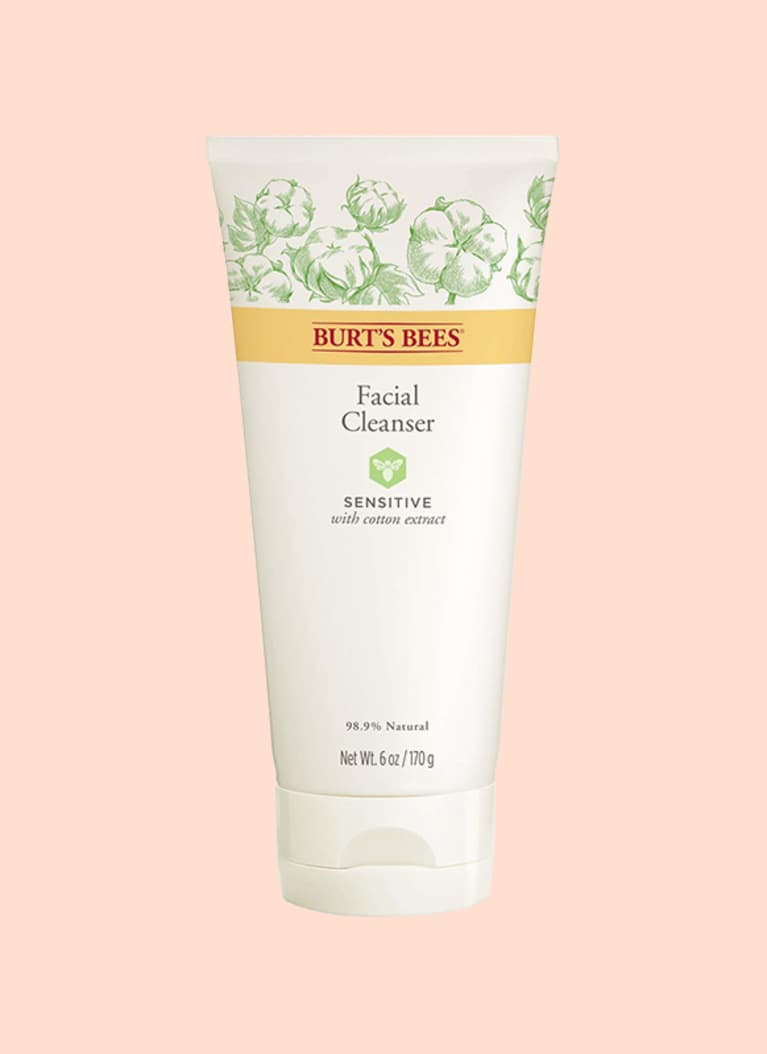 Beautycounter Color Intense Lipstick in Brunch
There's a reason this lip color collection has a devoted following: It's deliciously creamy, glides on in an instant, and looks just so chic in your handbag. I default to this nude-rose shade for day-to-day. I have whittled down countless of these little delights.
Color Intense Lipstick in Brunch, Beautycounter, $34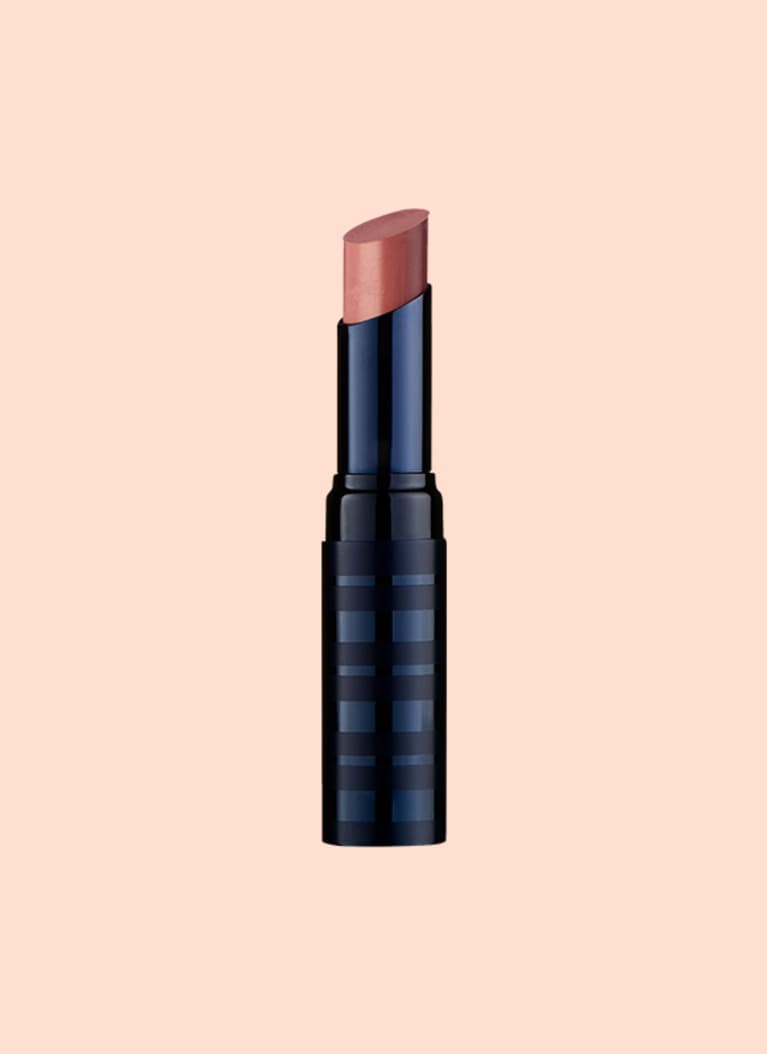 True Botanicals Clear Pure Radiance Oil
This is the face oil that made me believe in the category. Even after the Use-Oil-for-Literally-Everything Boon of a few years ago, I was still only using face oils sporadically, at best. But this silky gold liquid gave me pause: The blend of antibacterial helichrysum and pumpkin, hemp, and grapeseed oils soothes even the most stubbornly acneic skin.
Clear Pure Radiance Oil, True Botanicals, $110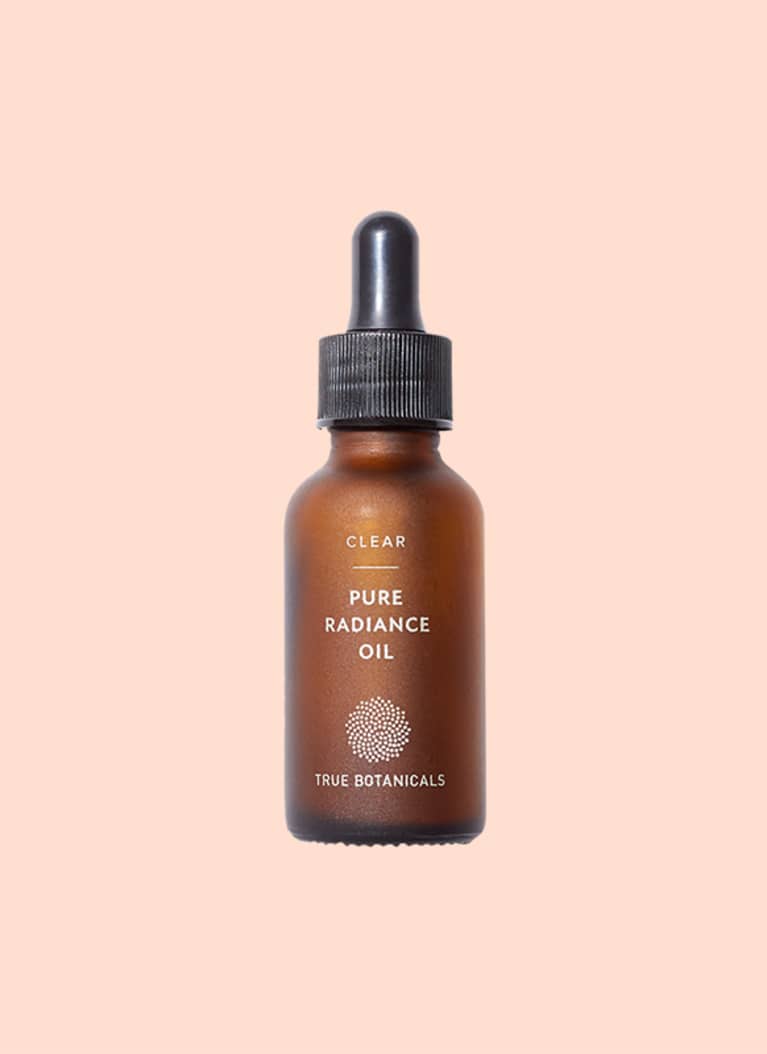 Tatcha The Water Cream
When I first tried this, my only explanation for the dreamlike texture was that it must have been formulated with a magical cloud that also made your skin glow. (I'm sure I don't need to tell you this, but: It's not.) The way it bursts onto the skin and then almost immediately sinks in defied all expectations of what I thought a cream could and should be. Anyway, the real magical ingredients are Japanese wild rose, Japanese tiger lily, algae, green tea, and a host of other botanicals.
The Water Cream, Tatcha, $68