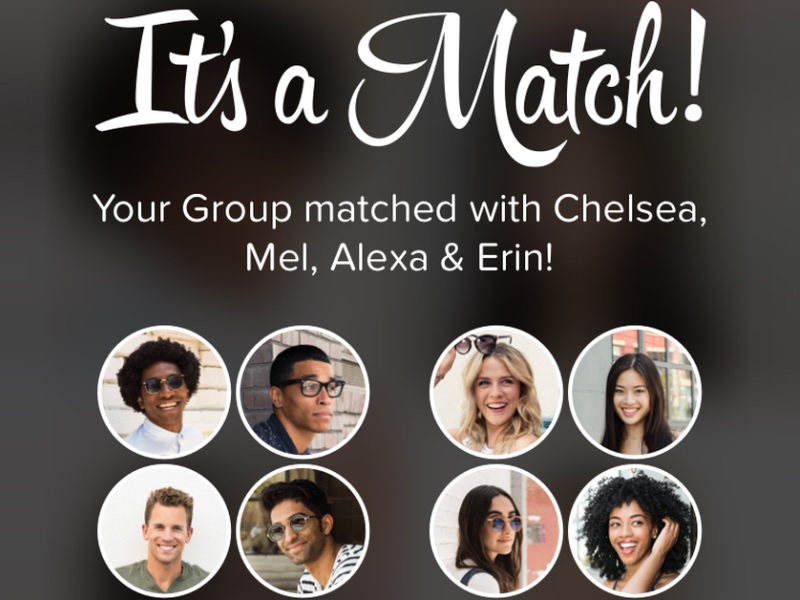 HIGHLIGHTS
Tinder Social is launching in India and five other countries
This feature allows groups to meet new friends and make plans
India is the biggest market for Tinder in Asia
Tinder is known to most people as the hookup app, but a new update that's now rolling out in India, along with the US, Canada, UK, Australia, and New Zealand, adds a feature that's all about hanging out with your friends. Confused? It's quite simple really – a new feature, called Tinder Social, allows you to make groups with one to three other friends. These groups last until 12 noon the following day. Once the group has been made, you can go back to swiping, only now, you might see some other groups as well.
If you – or any of the other members of your group – swipes to match with another group, and then any member of that group swipes right on your group in turn, then you're matched, and the two groups are merged. Then, you can all chat with each other, make plans, and hang out.
According to Tinder India head Taru Kapoor, who spoke to Gadgets 360 before the launch of Tinder Social, the new feature will help people to make friends and plan activities, and "offer users more ways to expand their social circle."
According to the company, users in Australia, where the feature was first tested, have used Tinder Social to organise pub crawls and make plans to attend concerts.
"Tinder Social is designed to make it as easy as possible to plan your night, get out into the real world and meet new people," says Sean Rad, CEO and co-founder of Tinder. "The new feature takes the Tinder experience to a new level, offering our users more ways to expand their social circles and interact with potential matches."
Privacy, Hooking Up, and evolving with India
When Tinder Social first launched in Australia, it was switched on by default. This caused a privacy mess, because users would see a list of all their Facebook friends using Tinder when they chose to create a group using Tinder Social. Now, with the official launch, it is opt-in, solving one of the big issues it had. Users can create a group by selecting friends, who also have to opt-in; anyone can leave a group at any time. When you create a group, you can also assign a status from suggested activities. Users who don't opt in to Tinder Social won't be added to any groups.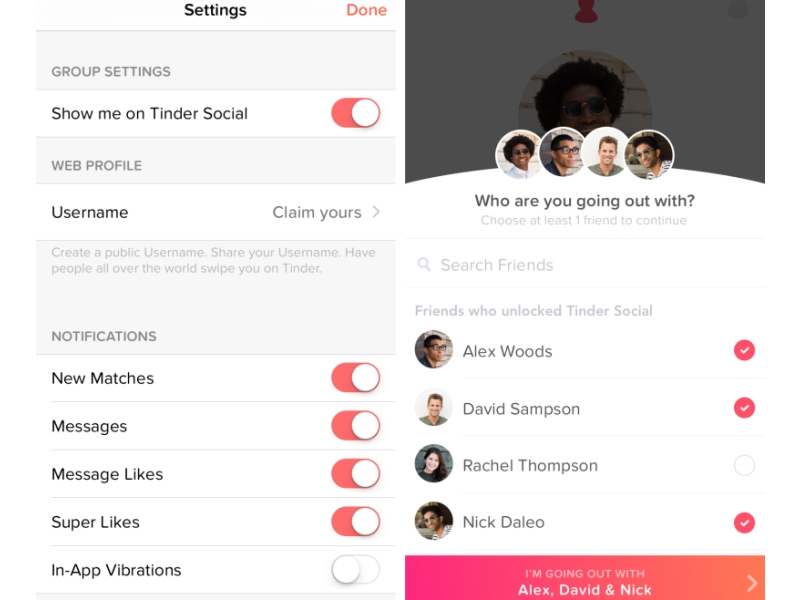 Kapoor doesn't see Tinder as being an app about 'hooking up'.
"Our vision is social discovery, whether it's making friends or dating or forming relationships," said Kapoor. "[Tinder] Social is a part of that vision. Sometimes we interact with people one on one, and at other times we make friends in groups. With social we bring another part of the experience to the app."
Although Tinder won't reveal the number of users it has in India, it's clearly a big market to bring the new feature here before so many other countries. "India is the largest market in Asia, and in the top five markets in terms of growth globally," said Kapoor. "It's one of our most exciting markets right now, and so we believed that we should bring Social here soon."
In fact, while Tinder only launched officially in India recently, it's been in use here for around three years now, growing organically, Kapoor said. And in that time, it has made a mark on the app as well, she added.
"We do take feedback from our users and listen to them very carefully," said Kapoor. "So for example we added the job and education details to the profile, which was something that a lot of users from India had requested."
["Source-Gadgets"]