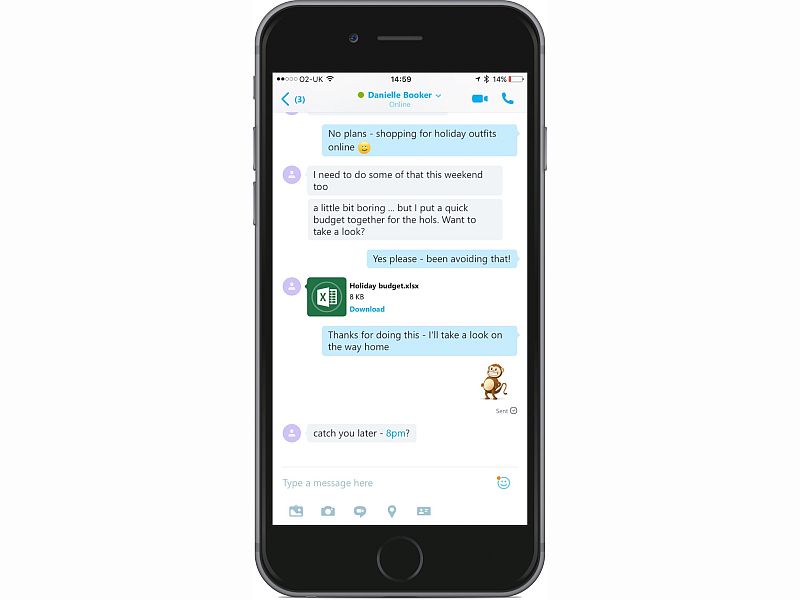 HIGHLIGHTS
Skype's new 300MB file share limit is available in latest app version
Skype was testing number of file size limits for file sharing
Files can now also be downloaded more than once
Skype has received some improvements including a bump in the maximum file size that can be shared on the platform. With the new improvements, Skype users will be able to share files, images, documents and videos of up to 300MB in size.
The new feature will be available to users only if they are using the latest version of Skype which can be downloaded from Skype's website. The Skype team explains that users can share files even if the recipient is offline.
"Now you can share a holiday video and go straight back to the beach, knowing that your friends and family can download the video whenever they come online," writes the company in a blog post.
Skype confirms that it was testing a number of different file size limits for file sharing over the last few weeks. "Based on the results of these tests, we are setting a limit of 300MB per file as this accommodates almost all the file sizes shared over Skype, and has been working well for our millions of users since it started rolling out several weeks ago," said the company. Skype recommends users who want to send files larger than 300MB to use OneDrive for sharing bigger files.
Another new feature added to Skype will now allow users to download a file on multiple devices. "Imagine you're on your way home and want to start reviewing a PowerPoint document on your phone, and then download it again to make edits on a computer at home." explains Skype. With the new update, this will be possible.
Download the Gadgets 360 app for Android and iOS to stay up to date with the latest tech news, product reviews, and exclusive deals on the popular mobiles.