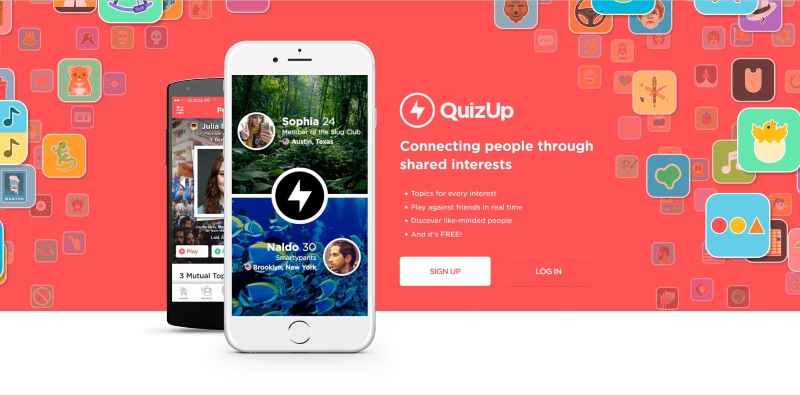 Glu Mobile, publisher of games such as Kim Kardashian: Hollywood and Frontline Commando, has announced that it is investing $7.5 million (approximately Rs. 50.7 crores) in the parent company of mobile trivia game QuizUp, Iceland-based Plain Vanilla Games.
This comes in part due to last year's deal between Plain Vanilla and Universal Television (NBC) to create a television game show based on the app, which is set to premiere sometime in early 2016 in the US. Glu has also placed an option to acquire the developer outright at a later date if they like what they see, at an already set price.
"We look forward to leveraging Glu's publishing resources and expertise to expand QuizUp's audience through new mobile and multimedia initiatives this year," Niccolo de Masi, chairman and CEO of Glu Mobile said in a statement. "If our partnership proves out and QuizUp revenues scale, Glu will evaluate whether to exercise its call option to acquire the business."
(Also see: Tencent Pushes Further Into US Gaming Market With Glu Mobile Stake Buy)
Despite Plain Vanilla's claims that users spend an average of 40 minutes a day quizzing on the app, they have yet to see a profit. Since coming to life in November 2013, QuizUp has raised over $26 million and hit over 40 million users.
And in May 2015 after falling in popularity, QuizUp doubled down on its social efforts in an attempt to make users stick around longer and keep coming back.
As part of the deal, de Masi will also join Plain Vanilla's board of directors. This is another feather in Glu's cap, adding to their existing licensing of content from the likes of RoboCop, James Bond, and Terminator. But by not buying it just yet, Glu is biding its time to see whether the upcoming TV show will make or break the game's future.
["source-gadgets"]