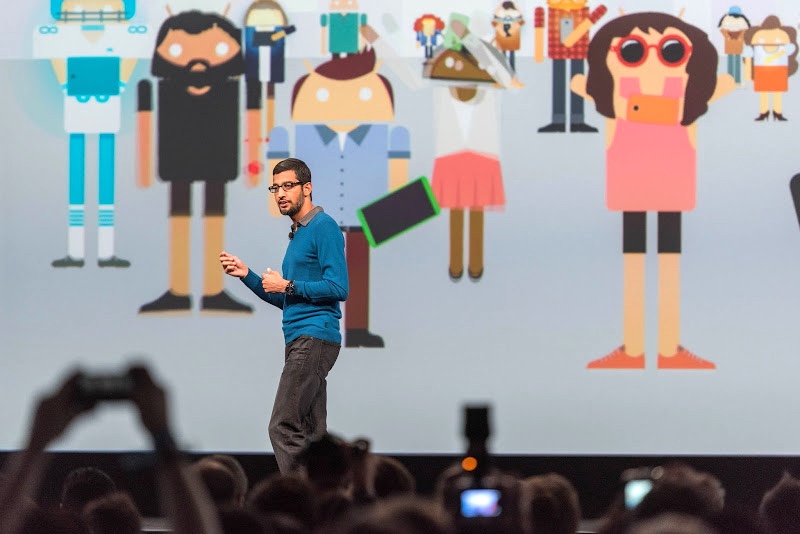 Google CEO Sundar Pichai has announced the date and venue for the company's annual developer event. Google I/O 2016 will be held in Mountain View, California on May 18 through May 20 later this year.
Pichai shared the news on social media adding that the event was heading back "to the neighbourhood where it all started 10 years ago: Shoreline Amphitheatre in Mountain View." The company has for the past several years held its annual event at the Moscone Center in San Francisco, which is why its decision to hold the event at a different could have a special purpose.
The company typically utilises the event to announce the new Android version and make available its developer preview to enthusiasts. The company, for instance, announced Android M (since lengthened to Marshmallow) and its feature at its last year's developer conference. The company also announces major upcoming changes to apps and its cloud products.
At Google I/O 2016, the company is expected to introduce Android N and showcase some of its features. One feature that we're really looking forward to is multi-window support on Android. Reports suggest that the company is working on it – in fact, it was expected to be announced with Android M, later revealed as Android Marshmallow. We also expect to get an update on Google Glass, and perhaps see a new improved version of Cardboard.
The company could also share an update on Brillo and Weave, the operating systems for IoT devices. It will be interesting to see if Google reveals any major update to Chrome OS, which will supposedly bring some Android features.
The company's decision to hold the event in its own backyard certainly could be seen as the new beginning for the company, which announced a major reshuffle last year, creating a holding company,Alphabet Inc. It could also mean that the company will use the voluminous space to give self-driving car demonstrations.
["Source-Gadgets"]