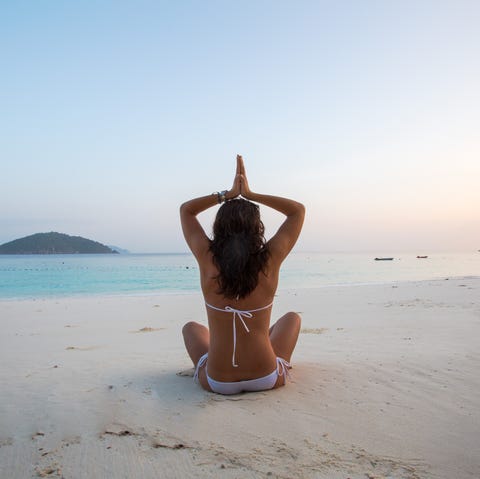 I hate cardio, so sue me! Why climb the StairMaster when you can hike the Adirondacks and follow up with a deep tissue massage? That's Equinox's take, anyway—the elite fitness club just announced that its league of exclusive members will soon be able to workout without borders…and even without gym walls.
Joining ClassPass and W Hotels, Equinox just became the next big lifestyle brand to enter the fitness tourism sphere. Starting in the spring of 2019, the brand will offer multi-day excursions both domestically and abroad that offer participants a full fitness retreat complete with workouts, wellness treatments, and luxury accommodations on par with the clubs you know and love (More eucalyptus towels? Where do I sign?).
Each itinerary is one-of-a-kind and, per the brand's official press release, includes activities like "exclusive access to a personalized training session with a champion athlete, an exploration of ultra seasonal cooking with a foraging experience hosted by a renowned local chef, and a transformative mountaintop meditation at sunrise."
The brand's new service kicks off in April 2019 with a summit climbing adventure in Morocco, which bridges the brand's extension into the hospitality space with its new line of Equinox Hotels.
"Equinox is already recognized globally for transforming the lives of our members with immersive experiences within the four walls of our clubs," Equinox executive chairman Harvey Spevak said in a press release. "So our move into travel is a natural and almost inevitable extension of our unmatched proposition."
["source"=gsmarena]