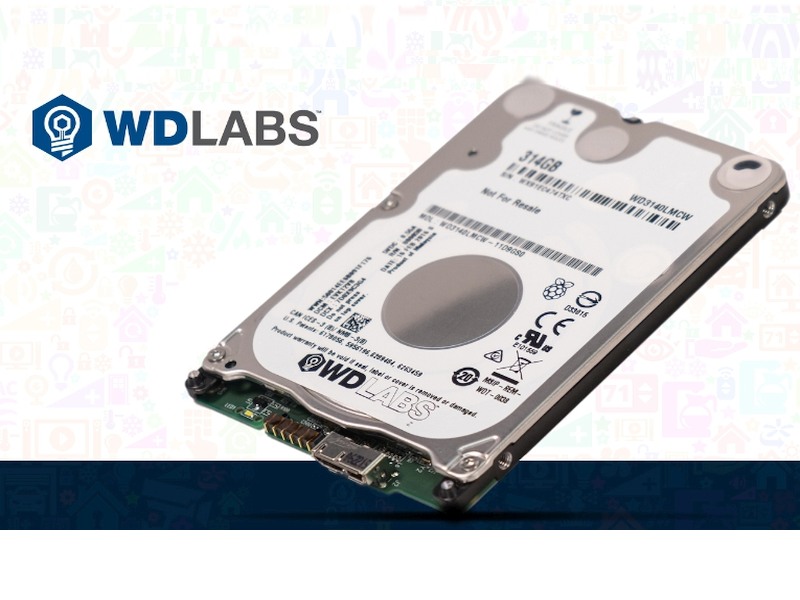 WDLabs, a part of Western Digital (WD) Corporation, on Monday announced the availability of the WD PiDrive – a uniquely crafted storage solution design for Raspberry Pi devices – on the occasion of Pi Day. The drive is currently available in a capacity of 314GB (a play on the first few decimals in the mathematical constant and transcendental number Pi) and is on sale at an introductory price of $31.42 (approximately Rs. 2,100) and comes with a two-year warranty. All orders will start shipping by March 30.
The drive is based on WD's high-volume 500GB with features certain design changes engineered for low-power USB operation. Further customisations have also been made to the drive's magnetic recording and electrical system in order to align it with Raspberry Pi's USB data and power design. This specialised drive is a boon for those looking to add additional storage to their projects.
"Adoption of Raspberry Pi computing devices is expanding at a tremendous rate, reaching eight million units in about four years1. However, the millions of Raspberry Pi users are finding limitations from data storage devices (SD card, USB hard drive or cloud storage) originally designed for other applications," said Dave Chew, chief engineer, WDLabs. "The WD PiDrive 314GB HDD is designed to support Raspberry Pi growth by addressing barriers to hard drive adoption such as affordability, power loading and system set-up. In addition, we've maintained the key strengths of hard drive technology, including mass-storage value, high data integrity and reliability."
Just last month, the Raspberry Pi foundation launched the third version of its low-power development platform. Priced at $35 (approximately Rs. 2,300), the Raspberry Pi 3 boasts of a quad-core processor which provides up to 50-60 percent increase in performance in 32-bit mode compared to the earlier model and you even get integrated Wi-Fi and Bluetooth.
Download the Gadgets 360 app for Android and iOS to stay up to date with the latest tech news, product reviews, and exclusive deals on the popular mobiles.