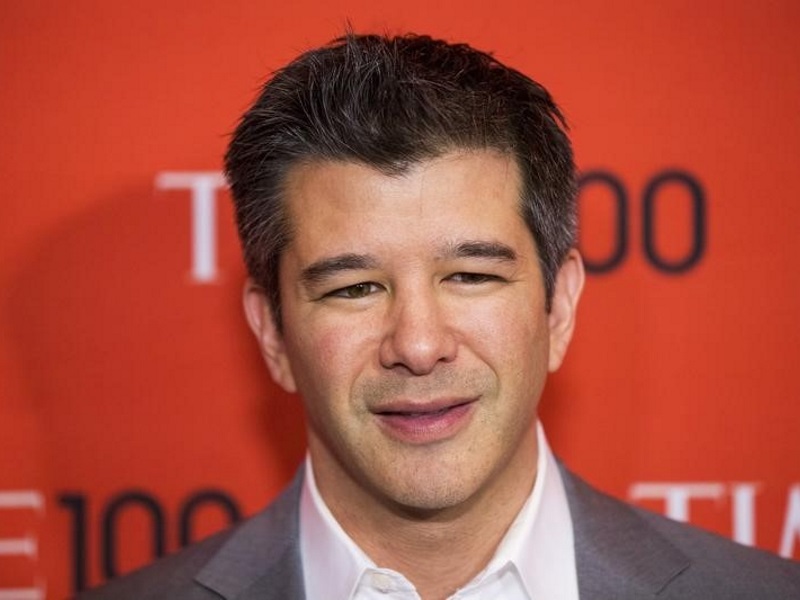 Travis Kalanick, the co-founder and CEO of taxi-hailing service Uber, the most valuable start-up, will be in the city next week to address students of IIT-Bombay and share his own success story.
Kalanick, on his maiden trip to India, is among other top executives who will be in town to take part in the government's Start-up India event scheduled for January 16.
He will be sharing the stage with over 40 CEOs and founders of start-ups, including SoftBank's Masayoshi Son, at IIT-B, one of the country's premier centres for start-up incubation.
Kalanick will be addressing the students on January 19.
Uber is also partnering with 'Invest India', an initiative under the Department of Industrial Policy and Promotion, and has already launched 'UberExchnage', a start-up mentorship programme.
The five-year-old US taxi aggregator, which is valued at $70 billion (roughly Rs. 4,67,856 crores), had announced last year it would invest $1 billion (roughly Rs. 6,683 crores) to build its India business.
At IIT-Bombay, Kalanick will speak to entrepreneur hopefuls on how to build a business, drawing parallels from his own entrepreneurial journey, and "what it takes to build the world's fastest-growing start-up".
The session is expected to see an attendance of over 2,500 students, start-up enthusiasts and local entrepreneurs.
Uber had a shaky start in the country after one of its drivers was arrested for raping a woman passenger in December 2014. The company is also under regulatory glare for alleged predatory pricing and business practices in many other countries.
Following these developments, the company has been investing heavily in safety measures in all markets, including India, Uber India President Amit Jain had said earlier.
Uber India has a driver base of over 1.5 lakh and is growing at about 40 per cent every month.
The company is up against Ola, the country's top taxi aggregator. The Bhavish Aggarwal-led Ola has raised $1.3 billion (roughly Rs. 8,688 crores) of funds from major investors with a valuation of around $5 billion (roughly Rs. 3,3418 crores).
Globally, Uber's rival Lyft announced last week that General Motors (GM) had partnered it to launch 'self-driving' cars. The American auto giant had invested $500 million in Lyft as part of a $1-billion round funding.
["Source-Gadgets"]