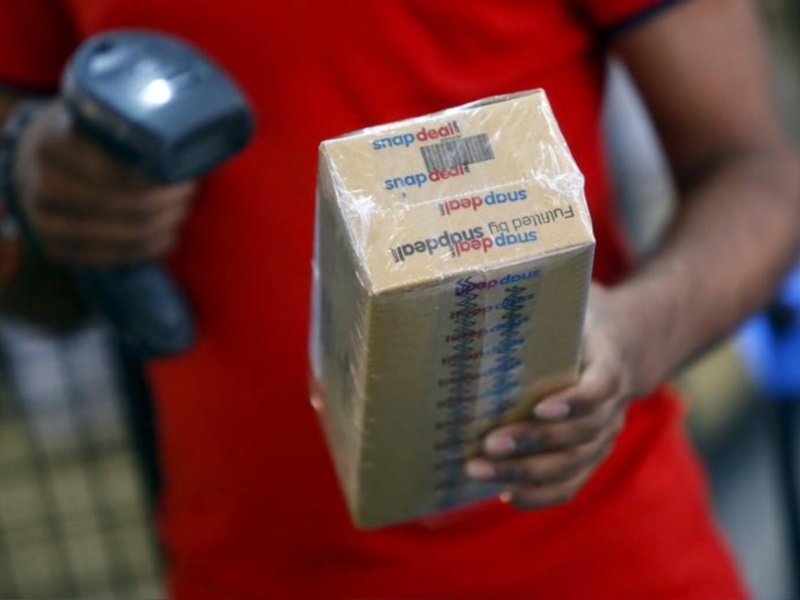 E-commerce major Snapdeal has set up six mega logistics hubs across Delhi-NCR and other cities to strengthen its warehousing and delivery operations ahead of the festive season.
The new centres, 3 in Delhi-NCR and one each in Lucknow, Hyderabad and Kolkata, will allow Snapdeal to deliver products faster as it competes head-on against rivals likeFlipkart and Amazon. Snapdeal did not disclose investment details.
With a total of 1 million sq. ft. warehousing space, these centres are designed as integrated facilities that combine warehousing, quality control and transportation to aid sellers, Snapdeal said in a statement.
All processes – from receipt of stocks, quality inspection, preparation for dispatch and return handling – would be available to sellers under one roof. This will reduce costs for sellers and offer them better visibility and control of their stocks.
The six new centres are owned by Vulcan Express, a 100 percent owned subsidiary of Snapdeal.
With the addition of these new centres, Vulcan now owns 10 warehouses. The other centres include those in Jaipur, Mumbai, Ahmedabad and Chennai.
Snapdeal has other third-party warehouse centres as well, operated for it under SD+. There are 69 SD+ centres, including all owned and managed by Vulcan and run by third-party logistics partners.
"Super-fast deliveries are an essential part of the Snapdeal experience. The new warehouses are located in cities where demand is growing exponentially and will allow our sellers to hold inventory closer to their customers," Snapdeal Chief Customer Experience Officer Jayant Sood said.
Snapdeal had recently said it now ships 80 percent of its orders through the SD+ fulfilment centres.
Share a screenshot and win Samsung smartphones worth Rs. 90,000 by participating in the #BrowseFaster contest.
["Source-Gadgets"]