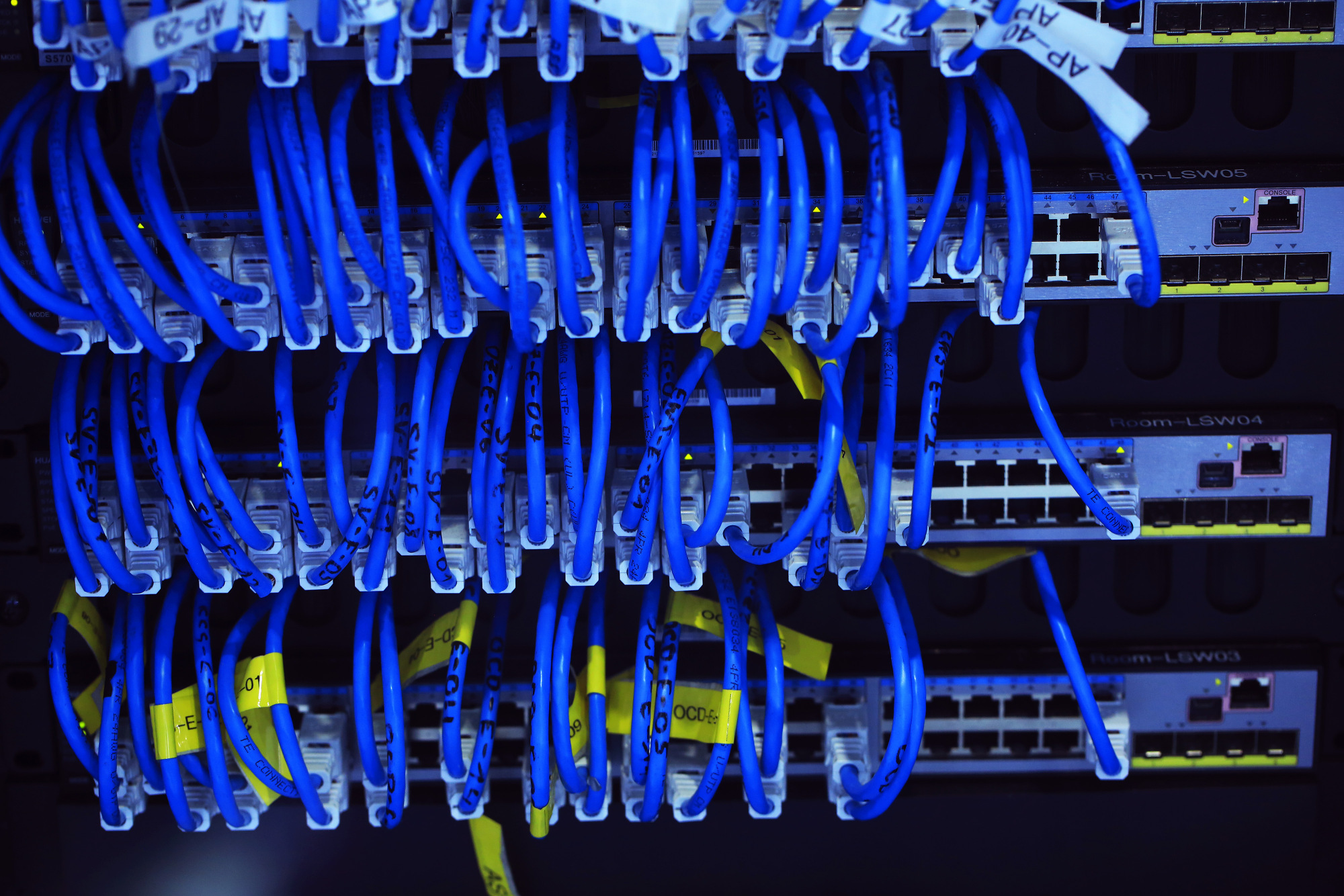 The Monetary Authority of Singapore unveiled a raft of new initiatives to further the city's push into financial technology, including a project to improve banks' ability to detect money launderers and others on blacklists, and a tie-up with the Canadian central bank on cross-border payments.
MAS Managing Director Ravi Menon announced the measures in a speech on Tuesday at the Singapore FinTech Festival, a glitzy networking event that links banking executives with startups. More than 25,000 participants are expected to attend, up from over 13,000 at last year's inaugural conference, according to a statement released by the MAS and its event partners.
"If Singapore is to maintain its position as one of the top financial centers in the world, it must embrace fintech," Menon said. That means "maximizing its benefits, minimizing its risks."
The initiatives are the latest in a campaign by the regulator to promote fintech, as it seeks to bolster Singapore's status as a global financial hub. The MAS has set aside S$225 million ($165 million) for fintech development over five years, nudged banks to collaborate on technology and spearheaded a study on the use of blockchain for cross-border interbank payments.
One of the projects announced Tuesday involved so-called know-your-customer processes, which have been in focus after recent steps to crack down on anti-money laundering lapses at banks operating in the city. The MAS is exploring with local and foreign banks a shared KYC utility that aims to centralize processes such as customer identification and verification, document collection and screening against sanctions and blacklists, Menon said.
"If all goes well, we hope to see the utility in place next year," Menon said.
He said the MAS will also link its interbank payments project — dubbed Project Ubin — with the Bank of Canada's Project Jasper, a platform for wholesale payments based on distributed ledger technology. Menon didn't provide specifics in his speech.
Other initiatives unveiled by the MAS chief on Tuesday include:
Linking PayNow, Singapore's domestic fund transfer platform, with Thailand's PromptPay; "We need more" such links across Southeast Asia, Menon said
Fintech research and development collaboration with the Massachusetts Institute of Technology
Partnership with the Association of Banks in Singapore on cybersecurity
A S$27 million grant for artificial intelligence and data analytics; part of the previously announced S$225 million innovation program
Cross-border trade finance platform, jointly developed with the Hong Kong Monetary Authority, which the MAS expects to go live in 2019; the platform was unveiled by the HKMA in October
Last month, the MAS announced a so-called transformation map for financial services that aims to create 4,000 new jobs annually in the industry — a quarter of that in fintech.
Source:-bloomberg