It's the day and age of Instagram foods and crazy and bizarre food mashups. There's an addition to this tribe of whacky hybrid foods every other day, with social media foodies making it into a trend, within a matter of a few days. Remember the 'crossushi'- the weird love child of the French croissant and Japanese sushi- that we all had a hard time wrapping our heads around? Well, it seems food innovators can't get enough of croissant and have now paired it with a very unlikely dish- the Mexican taco!
Instagram foodies are calling it Tacro- a mix of croissant and taco! The dish was introduced by a San Fransico-based bakery called Vive La Tarte and it's become all the rage on social media. The hybrid dish might sound very weird and difficult to conceptualize, but it looks surprisingly appetizing. Have a look!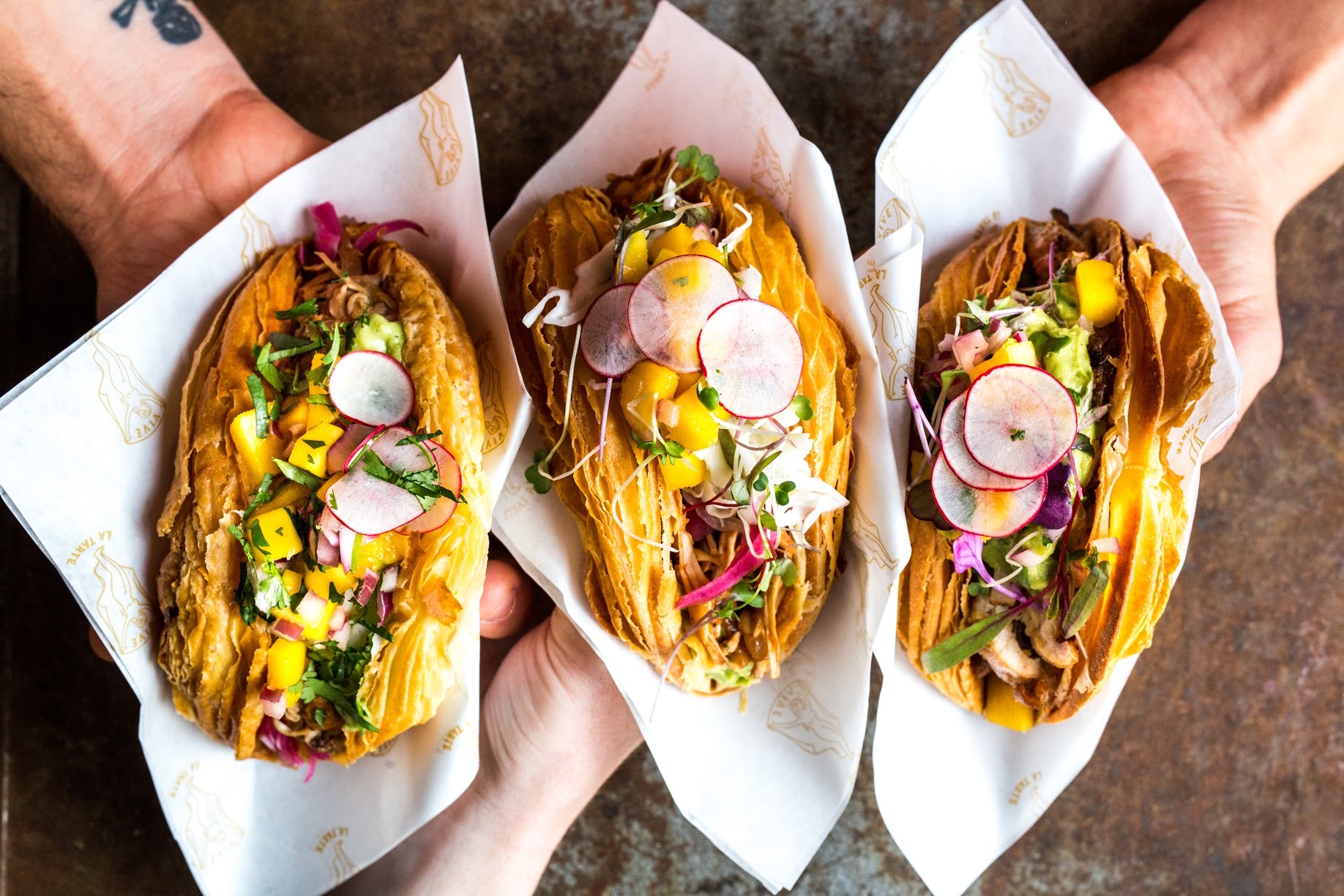 Looks delicious, doesn't it? Well, it seems that it tastes good too, because the dish has been a big hit and has been selling out really fast. The dish is made from a croissant shell bent in the shape of a taco and then filled with taco fillings like pulled pork, chile chicken with avocado or barbecued jackfruit. Every day, the bakery puts them out for sale at 11 am. However, they run out of the dish within two hours!
For those wanting to taste the interestingly weird hybrid tacro, you must know, it isn't cheap. A plate of tacro by Vive La Tarte, containing one serving, is priced at $12 (approx. INR 770!). Is this the first viral food trend of 2018? Instagrammers sure seem to think so!
["source=food.ndtv"]