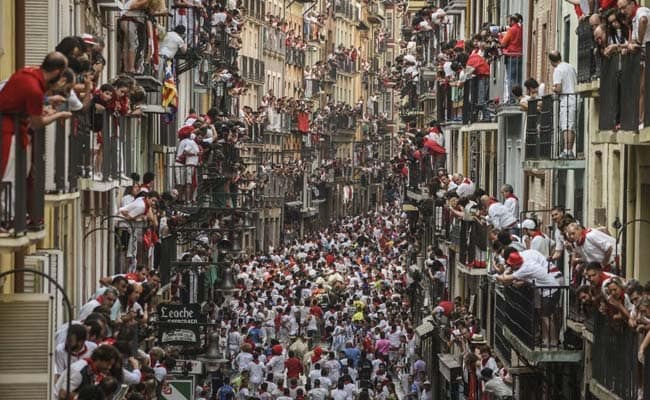 PAMPLONA, SPAIN: 
Spanish medical officials say four people have suffered bruises but no one was gored in the fifth running of the bulls at Pamplona's San Fermin festival.More than 1,000 people took part in the 8 am (0600 GMT, 2 am EDT) run on Monday, which lasted three minutes.
Many runners and several of the bulls slipped and fell during the crazed dash though the city's narrow cobblestone streets to the bullring.
Navarra Hospital Dr Jon Ariceta said four people were taken to city hospitals with contusions. There were no immediate further details.
The nine-day fiesta, which ends on Thursday, became world famous with Ernest Hemingway's 1926 novel "The Sun Also Rises" and attracts thousands of foreign tourists.
["source-ndtv"]