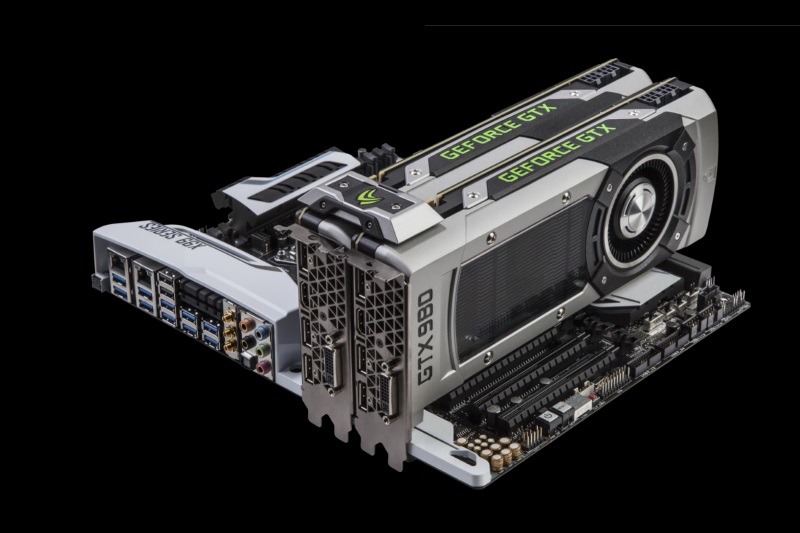 HIGHLIGHTS
Nvidia has axed earlier plans to unlock them with an "enthusiast key".
Three-way and four-way SLI rigs were niche and incredibly expensive.
A few benchmarks can still be run for those who want bragging rights.
Nvidia has seemingly decided not to support 3-way and 4-way SLI on its latest generation of gaming GPUs after all. The company had earlier indicated that such configurations would no longer be recommended and would be unavailable by default, but enthusiasts who really wanted to gang up more than two of its GeForce GTX 10-series graphics cards would be able to apply for an "enthusiast key" via Nvidia's website, which would unlock the functionality. However, Nvidia has apparently decided that this wasn't disincentive enough.
Now, well into the launch of cards based on the GeForce GTX 1080 and GeForce GTX 1070 GPUs, there's no visible way to obtain an enthusiast key. PC Perspective approached Nvidia directly and was told that there would be no need for a key after an upcoming driver update, but anything beyond 2-way SLI would not be supported except for specific benchmarks.
It seems as though enthusiasts who simply want to set records and boast about speeds will still be able to do so, but that won't translate into real-world performance because games and other applications simply will not be allowed to recognise more than two GPUs. Currently on the list of supported apps are 3DMark Fire Strike, Catzilla, and Unigine, according to the statement Nvidia made to PC Perspective.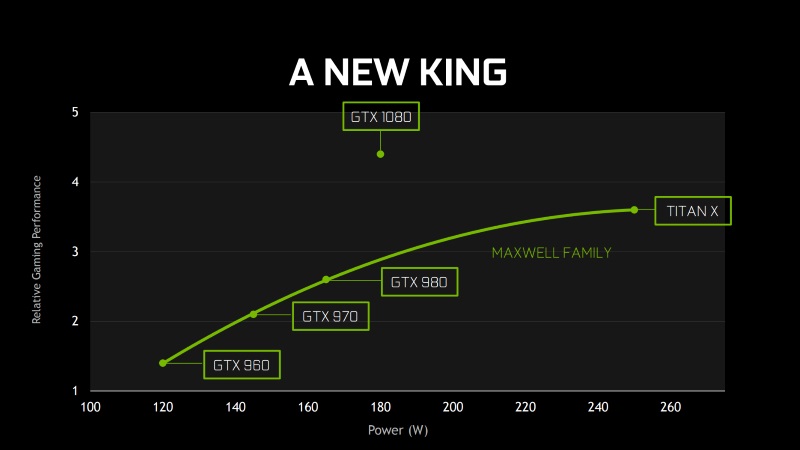 Multi-GPU configurations rarely scaled well beyond the second GPU, but a four-way SLI system has long been the ultimate enthusiast configuration just for the fact that it was possible and made everything run a little bit better. Such rigs require top-end motherboards and CPUs, beefy power supplies, roomy cabinets with purpose-designed airflow (or custom liquid cooling) and, needless to say, a whole lot of money. Multi-GPU gaming has also been plagued by issues with stuttering and tearing due to synchronisation issues with multiple output video streams.
Nvidia has claimed that a single GeForce GTX 1080 doubles the performance of a GeForce GTX Titan, so there's no overall reduction in capabilities with the new 10-series. Dropping the requirement for 3-way and 4-way SLI might also make game development easier, though the still-emerging DirectX 12 and Vulkan APIs do let developers harness the power of multiple GPUs on a lower level than SLI or AMD's Crossfire, which means support might still exist in some form as a niche.
Nvidia debuted a new "high-bandwidth bridge" for two-way SLI setups at the time that it launched the GeForce GTX 1080, which it said would support much higher resolutions and refresh rates than the original SLI specification. The company has also promoted the idea of using independent GPUs to render different images for each eye when used with VR headsets.