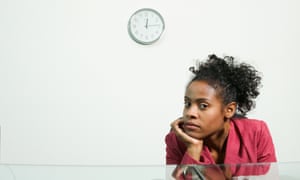 Millennials in part-time and temporary work are more likely to experience poor mental health, a leading thinktank has said.
A new report from the Institute for Public Policy Research (IPPR) and Business in the Community found younger workers in unstable work – or who are underemployed and/or overqualified – are 29% more likely to experience poorer mental health and wellbeing, compared to those in more permanent and secure work.
The report also finds that one in five younger graduates (22%) who are in jobs for which they are overqualified for report being anxious or depressed – compared to 16% of graduates in professional or managerial jobs.
Millennials are more likely to be in atypical or insecure forms of work compared to previous generations of younger workers, with the proportion of this types of work in the UK having grown over the last 25 years.
Share experiences with us
If you're in temporary, part-time or insecure work, we'd like to hear from you. Are you a freelancer? Or perhaps you are still an intern despite being qualified in your profession? How has this type of work affected your mental health or wellbeing?
You can fill in the form below – anonymously, if you prefer – and we'll use a selection of responses in our reporting.
We will keep your information as secure as possible.
[Source:-theguardian]