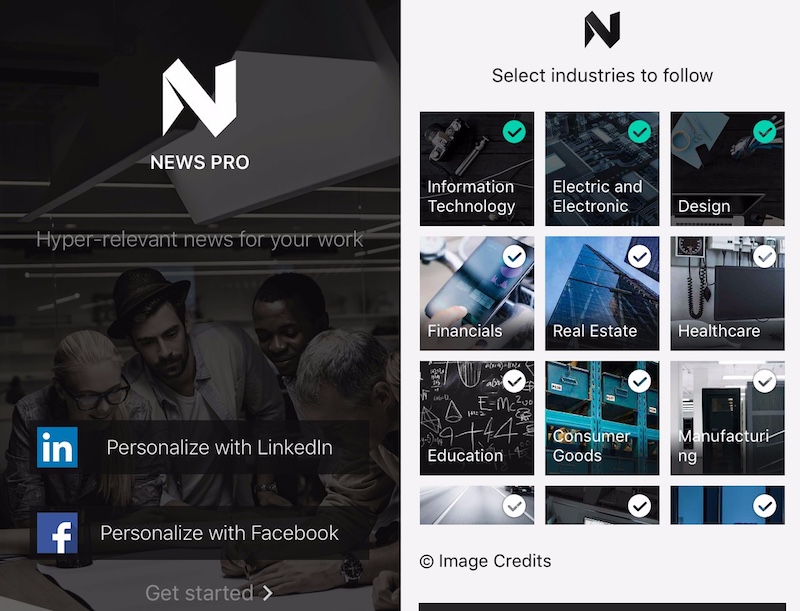 It seems everyone is interested in serving you news. Roughly four months after Apple launched Newsapp with iOS 9, Microsoft has quietly released its take on the matter. The Redmond-based company has launched News Pro, app that's presently available only for iPhone and iPad users.
Made by Microsoft Garage, the home to the company's experimental and odd creations, News Pro aims to cater you news that is relevant to your taste. It learns about your reading preferences by looking at your Facebook and LinkedIn accounts.
Once signed in, a user gets the option to pick the topics they find interesting. These topics include information technology, electric and electronic, design, financials, real estate, healthcare, education, and manufacturing among others. The company says that News Pro is powered by Bing.
Here's how the company has described its new app, "News Pro helps you search for news around your work every day. Fuel your unique interests with over a million topics to choose from. Get informed efficiently by locating the most important and relevant articles each day based off what interests you. Leverage the power of social networks for your daily news. You can sign-in on Facebook and LinkedIn to tailor your daily news highlights to your work experience and interests."
There's no shortage of news reading app on the market. Apple, Facebook and many others are vying for people's attention, and hoping to not just serve news but control the publishing platform as well. But unlike these two giants, Microsoft's goal with News Pro appears simpler. It just wants to help you stay on top of the news
["source-gadgets"]