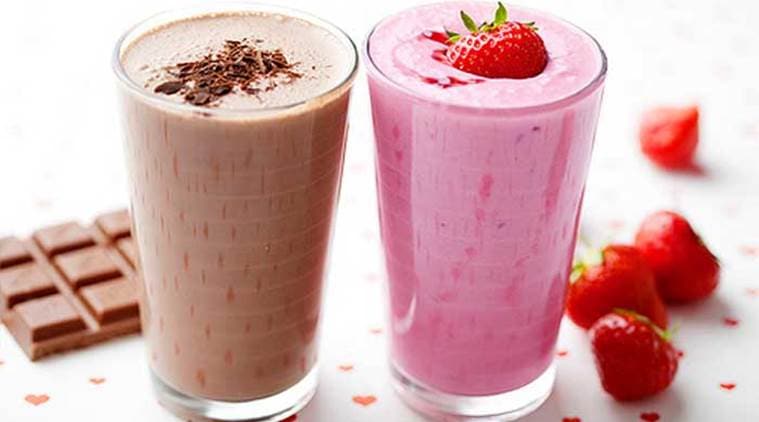 Milk is essential for developing strong bones and teeth, but some people simply don't like the sight of it. Add flavours or coloured ice cubes or prepare shakes to make milk tastier, says an expert.
Tanya Joshi, Senior Dietician and Nutritionist at dairy company Freshmen's Valley, suggests how:
* There are various flavours available in the market like fruity, chocolate, strawberry, butterscotch, vanilla, caramel, rose and pan. For a healthier option, go for natural flavours like cardamom milk, cinnamon and nutmeg milk, mint flavoured milk, turmeric milk and honey milk.
* Milk shakes are rich source of protein because of their main ingredient — milk. Carbohydrates in shakes provide energy. Milk shakes also contain fruits which are good sources of vitamin and dietary fibres for better digestion, detoxification and build immune system. Add milk to your plain yoghurt or fruit yoghurt to make drinkable yoghurt.
* Mix a few drops of different food colouring as per your preference.
* Coloured ice cubes can be one of the most interesting ways to draw maximum attention of those who are reluctant to drink milk. Add a drop of food colouring to your regular ice cubes to make a colourful drink.
* Flavoured straws are popular among children. They contain flavour beads inside.
* Dry fruits and nuts are abundant sources of proteins, fibres, anti-oxidants, essential minerals and fatty acids. Cashew nuts, almond, pistachio nuts, prunes, raisins and apricots and a pinch of saffron are enough to give a good aroma and flavour to milk.
["source-indianexpress"]