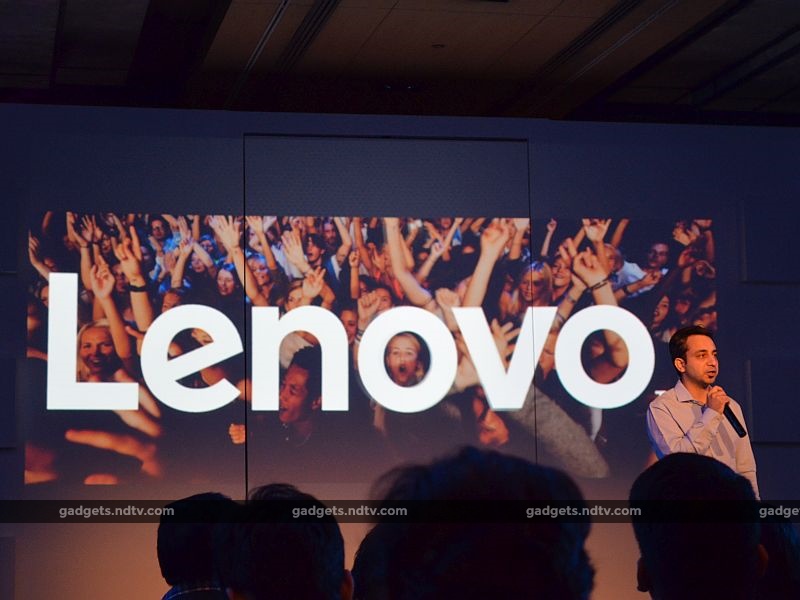 Lenovo seems to be on a launching spree as the company has launched five smartphones in the last two days, namely the Lenovo A1000, the Lenovo A6000 Shot, the Lenovo K3 Note Music, the Lenovo Vibe P1, and the Vibe P1m. Considering all these devices have been launched in the price range between Rs. 4,999 to Rs. 15,999, the company is definitely trying to position itself in the minds of the budget conscious buyer given the ongoing festive season in India.
At the Lenovo Vibe P1 and Vibe P1m launch event on Wednesday, Lenovo India also announced plans to have 50 exclusive Lenovo and Motorola service centres by Diwali, which is on November 11. The company also revealed plans to expand the number to 100 by mid next year.
Head of Product and Marketing at Lenovo Smartphones in India, Anuj Sharma explained the need of a strong after sales channel and said, "From a service perspective, we have grown rapidly adding more number of devices and overall service cost in India is a lot high but then it is part of the buying experience. Although, in the recent past people have been ignoring it but somewhere down the line it does play a role."
"It's not just buying the product but life of the product and there it makes sense to have proper service centres, spread out service centres, and if you combine the Lenovo and Motorola stores you get a better reach," added Sharma.
The Chinese company will be selling the Lenovo A1000, the A6000 Shot, and the K3 Note Music through retail outlets in the country starting last week of October. The Lenovo Vibe P1 and P1m, on the other hand, are exclusive to Flipkart and both will go on sale this month.
Sharma detailed one of the reasons the company chose to go offline was giving users the chance to experience the devices.
"The Lenovo K3 Note Music will come at a higher price than the K3 Note. So the first question would be why they are charging us more. Now, they can see it for themselves. They can play around with the device and then probably buy it based on experience," he explained.
Further adding, Sharma pointed out that Lenovo India chose to sell the Lenovo Vibe Shot offline because "you can't really gauge the camera on the device till you have taken a shot. So there's something you can trust easily but few things require experience."
On being asked why the company chose to sell its budget Lenovo Vibe P1m, priced at Rs. 7,999, through flash sales while the Vibe P1, priced at Rs. 15,999, through regular sale, Sharma explained, "P1m is little more aggressively priced and secondly we are also slightly tight on the stocks. So, the way we work is we look at the demand and supply. Ideal is the estimated demand we have on day one and for which the supply should match."
["Source-Gadgets"]