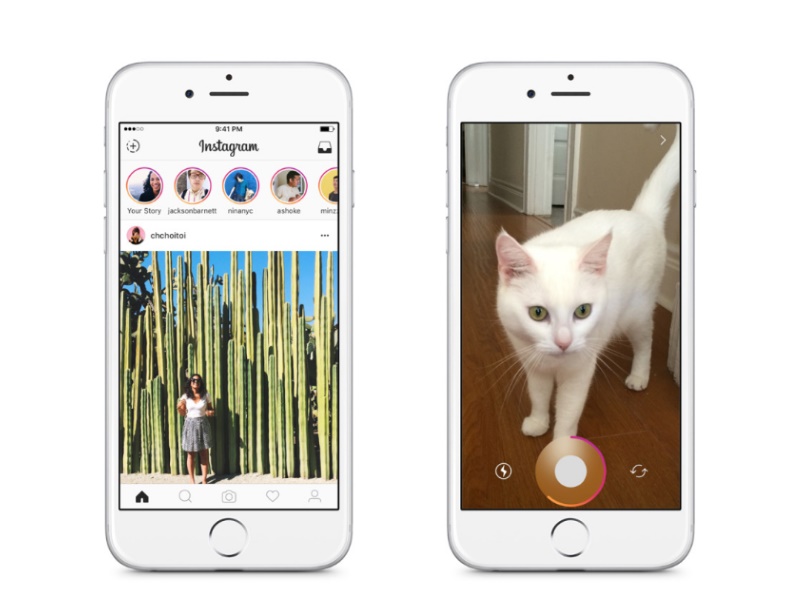 Facebook-owned Instagram has provided the first update to its Stories feature where users can now zoom in while recording videos and have the option to switch between the front- and rear-facing cameras.
Instagram recently announced its Stories format that clones Snapchat's popular feature.
In Instagram Stories, a set of moments are created that will appear in a slideshow format which can be viewed by followers for up to 24 hours which then disappear without remaining on your permanent profile – much like Snapchat Stories.
Now, while recording a video for Instagram Stories, you can zoom in by dragging your finger up from the shutter button.
"You can zoom back out by dragging down. This is exactly how zooming works on Snapchat," tech website Mashable.com reported on Tuesday.
The Instagram update also added the ability to switch between the front- and rear-facing cameras mid-recording by double-tapping on the screen.
Instagram is also giving its users the ability to natively add text, stickers and drawings to photos in the story.
Users will see stories from people they follow in a bar at the top of their feed – from their best friends to their favourite popular accounts.
When there's something new to see, their profile photo will have a colourful ring around it.
Unlike regular posts, there are no likes or public comments on Instagram's "Stories".
["Source-Gadgets"]