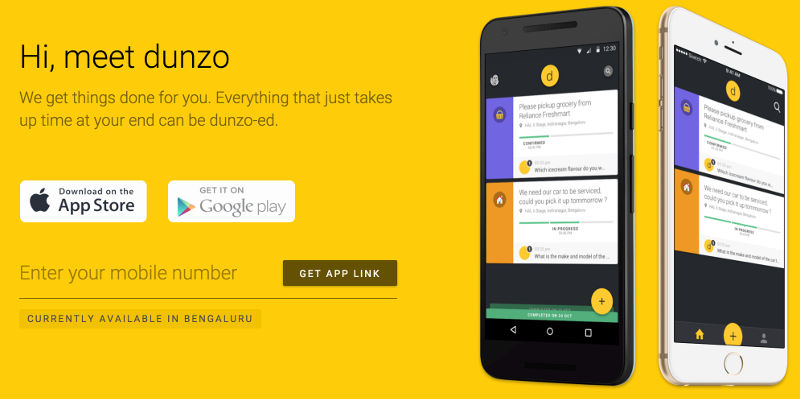 Our latest funding roundup compiles seed stage investments in startups in the sectors of in healthcare, AI-driven analytics, virtual reality, food delivery, and on-demand services.
LoveCycles
Bengaluru-based Plackal, creators of the menstrual cycle tracking app LoveCycles announced Hindi language support for its app on Tuesday, and disclosed that it has secured Rs. 5 crores from seed-stage investors, Prime Venture Partners. LoveCycle's apps, available on Android, iOS, and Windows Phone, have clocked more than six million downloads across 190 countries worldwide.
vPhrase Analytics
Seed investment firm Venture Catalyst and other other angels from the VCats network have invested an undisclosed sum in vPhrase Analytics, an AI platform that helps companies communicate insights in data and in words, at scale. The Mumbai-based startup provides a patent pending platform called Phrazor that can parse structured data and communicate insights in words and in multiple languages.
Dunzo
Bengaluru-based on demand task management startup Dunzo has reportedly raised $650,000 (roughly Rs. 4.3 crores) in a pre-Series A round of funding from Aspada and Blume Ventures, and other angels. Operational in Bengaluru, Dunzo fulfilment areas are centred around shopping, repairs, shipping, home services currently offers an app on iOS, and lets users create to-do lists that are outsourced.
(Also read: Roundup: Indian Apps to Outsource Your Everyday Tasks)
Mygubbi
Bengaluru-based online interior home décor and furnishing company, Mygubbi, has reportedly raised $2.5 million in seed funding from angel investors. Founded in 2015, the startup provides an e-commerce platform that offers interior and furnishing solutions to buyers, and claims 50 successful home completions till date.
SmartVizX
Noida-based virtual reality startup SmartVizX has reportedly raised $500,000 (roughly Rs. 3.3 crores) in seed funding from Indian Angel Network (IAN) and Stanford Angels and Entrepreneurs India (SA&E India). Founded in February 2015 by Gautam Tewari and Tithi Tewari, the company plans to use the funds to expand its team and expand its R&D operations.
Medidaili
Healthcare startup Medidaili has reportedly raised $100,000 (roughly Rs. 67 lakhs) in angel funding from a consortium of private investors. Founded in November 2015, the startup offers an Android app for booking and comparison of diagnostic tests and health check-up packages, operational in Bengaluru and Indore.
(Also read: Roundup: 10 Indian Healthcare Startups You Should Know About
Cookaroo
Bengaluru-based food delivery startup Cookaroo has reportedly secured an undisclosed sum of angel funding, and plans to expand its operations in Bengaluru and Hyderabad. The startup currently offers an Android app for food ordering, says that it utilises commercial kitchens to address problems at the supply side.
Download the Gadgets 360 app for Android and iOS to stay up to date with the latest tech news, product reviews, and exclusive deals on the popular mobiles.
["source-Gadgets"]