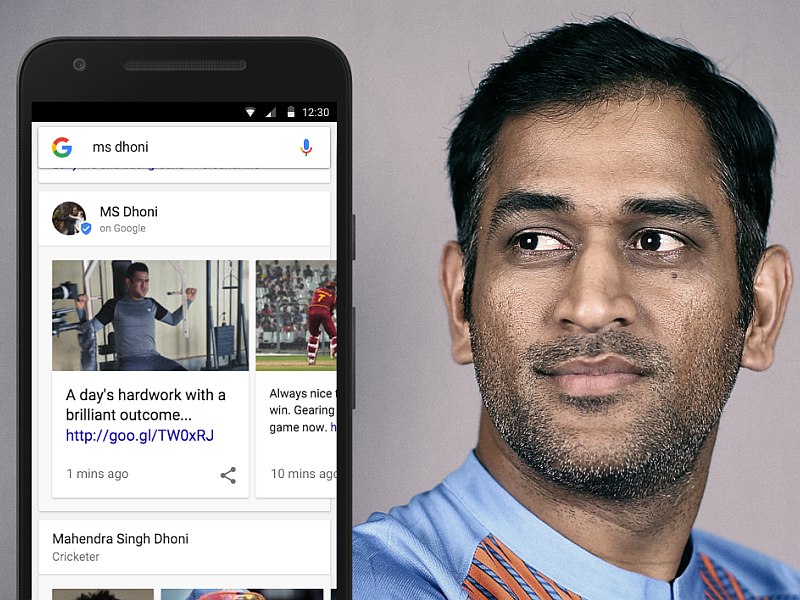 The 2016 ICC World Twenty20 (aka ICC World Cup T20 2016) tournament hit its full swing on Tuesday, with the India vs New Zealand match. Alongside, Google unveiled two features to help fans engage with their favourite players and teams, apart from keeping a track of live scores and match results.
The new Search features follow on the launch of score updates and match schedules in Google Searchresults last week. The initiative also follows similar fan engagement efforts by Facebook, Instagram, andTwitter. To note, the search giant is calling the two features 'experimental'. Google Search users can now expect fresh content directly from players, personalities, and commentators; and also enjoy a new live sports commentary panel.
(Also see: 2016 ICC World Twenty20: Facebook, Instagram Let You Support Your Favourite Team)
"Want to read Captain Cool MS Dhoni's latest match reflections? Or see what Virat Kohli's been up to on and off the pitch? During the ICC World T20, people will now be able to hear from your favorite cricketers more easily. Now if you search for Ravindra Jadeja, in addition to the news articles, tweets and links you're used to seeing in Google Search, you'll also see posts, match photos, or videos directly from him," wrote Google in a blog post.
(Also see: 2016 ICC World Twenty20: Twitter Unveils Trump Cards, New Emojis, and More)
This first feature (seen above) will show fans the latest posts, photos, and videos from cricketers themselves when they search for a particular player. The second feature (seen below), being called a 'live sports commentary panel' by Google, is essentially the same thing but works with a wider range of search terms. Users will be shown real-time or live commentary from cricketers, commentators, and experts as the match is in progress.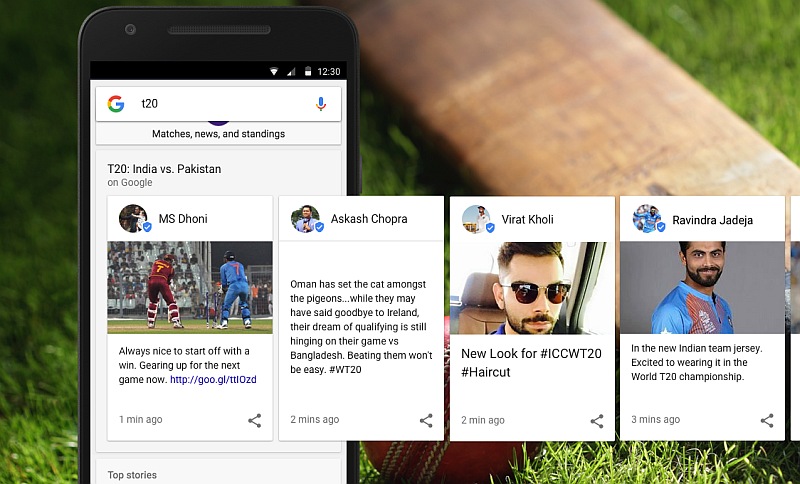 The latter commentary panels will be available for limited number of matches, while curated player, team, and commentator content will be available for select individuals, both of which are listed on the blog post.
"Now, when you search for cricket and ICC World Twenty20 related queries like "T20″ or team names during and after matches, you'll see real-time commentary on the match from a range of cricket stars. That way you can catch Akash Chopra's most recent quip or Boria Majumdar's anecdotes on cricketing history," Google explains in its blog post.
The company added that the new Search features will only be available during the ICC World T20 2016.
Download the Gadgets 360 app for Android and iOS to stay up to date with the latest tech news, product reviews, and exclusive deals on the popular mobiles.