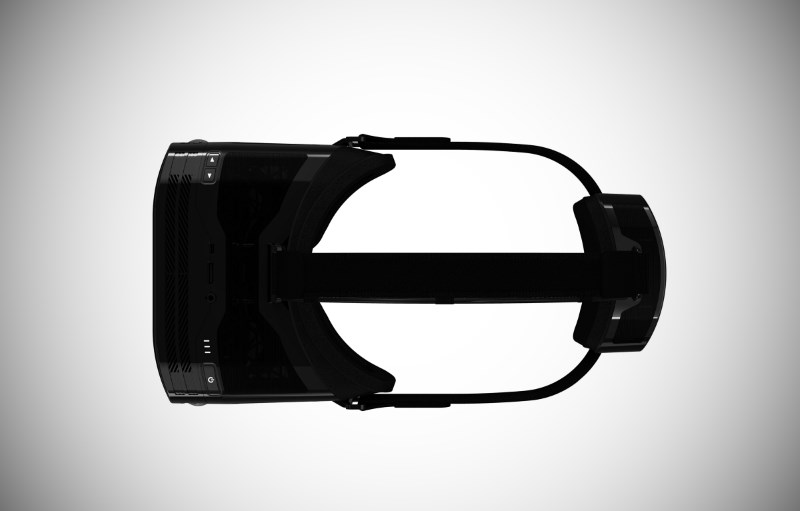 The three biggest names in virtual reality headsets – Oculus, HTC and Sony – all need to be tethered to a system. And while Samsung's Gear VR offers a wire-free experience, it does so at the cost of resolution and needs a high-end Samsung smartphone. Canada-based Sulon Technologies claims it has the solution to this dilemma, and the company's CEO Dhan Balachand took to stage on Monday night at the 2016 Game Developer Conference in San Francisco to showcase their creation.
Called Sulon Q, the VR headset is aimed at offering users a seamless transition from the real to virtual world, and will be capable of providing virtual reality, augmented reality, and spatial computing.
You don't need to worry about buying a PC that has the required specifications or be worried about tangled wires, Balachand said at the event. The Sulon Q is being marketed as a "wear and play" headset, an important step for VR in a bid to appeal to the public at large.
(Also see: BigScreen Lets You Chill With Your Friends in Virtual Reality)
The Sulon Q also has a spatial processing unit to help combine the world around you with the one you're looking at through the headset, and it will use "real-time environment mapping" and "gesture recognition" among other things to achieve its mission. The company is also promising a Minority Report-style interface for wearers, who will be able to drag transparent boxes and place applications across a 110-degree field of view while using Windows 10.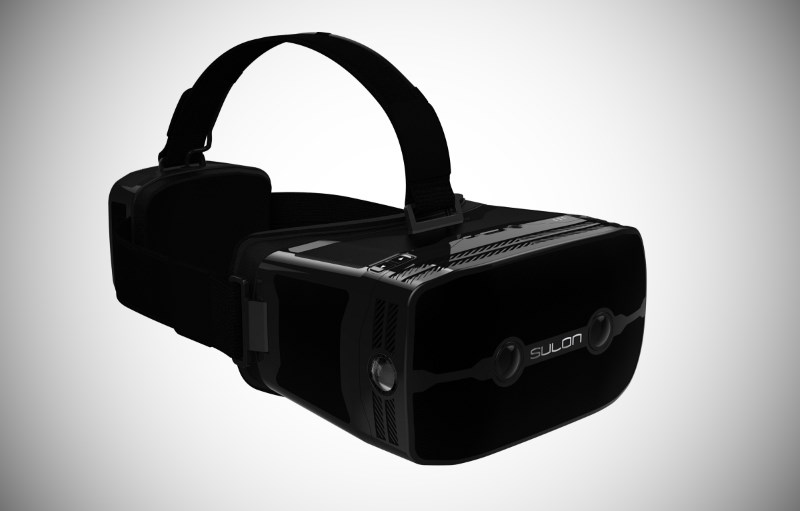 Sulon also claims that you will be able to do pseudo walks with the Q, and not just be a single-point observer as can usually be the case with VR. The Sulon Q, Balachand said, has some "perceptual tricks" that will detect your body movement and allow you to walk around, as opposed to the Xbox Onecontroller used with the Oculus Rift.
The headset is fitted with AMD FX-8800P, the chip maker's top of the line quad-core processor for laptops, along with an unspecified AMD Radeon R7 GPU. With weight and dimensions not forthcoming for now, that does make you wonder how heavy the entire unit will be to fit in the required amount of power.
The company believes the Sulon Q will be able to deliver "console-quality graphics" as they have used the technology developed by AMD in collaboration with companies such as Qualcomm and Samsung called heterogeneous system architecture (HSA). HSA allows the CPU and GPU to share memory for optimum performance levels, and has since been developed by Nvidia – with CUDA – and Intel – for its Haswell series – on their own.
(Also see: GDC 2016: VR's Future to Become Clearer at Video Game Conference)
And for what it's worth, the Sulon Q will offer a higher resolution – 2560×1440 pixels – as opposed to the Rift's 2160×1200 pixels, with a similar display tech in Oled. As for audio, Sulon has worked with Los Angeles-based Astound Studios to develop "3D spatial audio" for the Q. What that means is that there will be a noticeable difference if something happens two feet behind you on the right versus the exact same thing happening 12 feet away. Custom Sulon Q earbuds will also be available, though it's not known if they will be included with the headset.
The company did not mention pricing at the event but Balachand said they are aiming for a "late spring" launch for the Sulon Q, so you should expect to see pre-orders starting sometime in May.
Download the Gadgets 360 app for Android and iOS to stay up to date with the latest tech news, product reviews, and exclusive deals on the popular mobiles.
["source-Gadgets"]