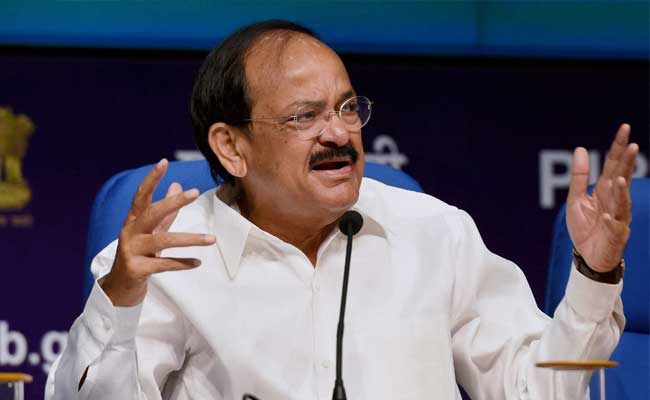 NEW DELHI: 
The focus of government's communication strategy should be to incorporate innovative and out-of-the-box ideas in order to keep pace with the changing communication paradigm, Information and Broadcasting Minister M Venkaiah Naidu said today.
Interacting with young officers of Indian Information Service, he said the ministry's communication approach should be to strive for empowerment of people by informing them about the key initiatives of the government and take forward the Prime Minister's vision of "Reform, Perform and Transform".
Technology played a critical part in defining the communication approach, especially with the enhanced role of different media platforms, he said.
There is an urban-rural divide in the country and the communication managers should design appropriate strategies to address the vast cross section living in rural areas, marginalised communities and focus on empowerment of women, Mr Naidu was quoted as saying in an official release.
He also said it is important to engage with people through innovative products, creative messages and a language which is easily comprehensible.
Terming the Prime Minister's 'Mann ki Baat' radio program as an innovative approach to reach out to the people, Mr Naidu said it is also a challenge for government communication managers to re-look their approach towards critical issues and schemes such as GST, Jan Dhan Yojana, neem coated urea.
Speaking about social media, he said it has changed the way we communicate and govern today.
Information and Broadcasting ministry Secretary Ajay Mittal was also present during the interaction.
["source-ndtv"]