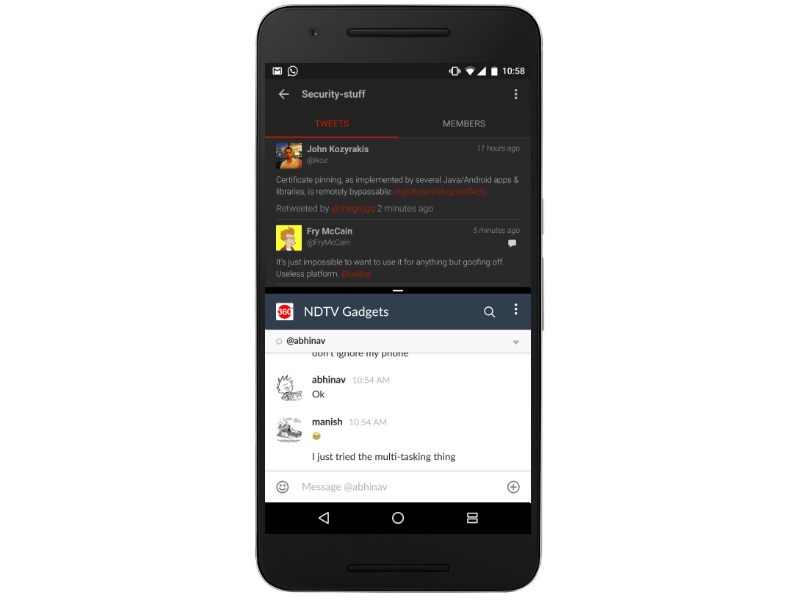 Google took everyone by surprise on Wednesday when it announced the early release of Android Npreview for developers (and enthusiasts). Along with that, the Mountain View-based company also announced Android Beta Program, which aims to help users test the latest version of its mobile operating system, and receive new builds as an over-the-air update.
The Mountain View-based company typically makes available the preview of its upcoming Androidversion at the developer conference I/O, which usually takes place in May or June – this year, it's scheduled to commence on May 22, for instance. This is why it came as a surprise on Wednesday when Google announced the release of the preview of the next iteration of its mobile operating system.
Taking a leaf out of Apple and Microsoft's books, Google also announced the Android Beta Program. With it, the company is allowing any enthusiast with an eligible device to quickly enroll themselves into the program. As part of it, these users will be able to receive the preview of Android N as a system update.
Prior to this, there was no beta program in place from Google. All interested users were supposed to download the image of the preview Android version from Google's developer website. They were then required to manually flash the image file on their smartphone or tablet. While it wasn't the toughest thing in the world, it sure created a lot of confusion with regular users and curtailed the reachability.
If you're interested in giving Android N a swirl on your Nexus smartphone or tablet, you can go tohttps://www.google.com/android/beta, and click on "Enroll Device" button below the device you want to try it on. Once done, you will receive a notification on your smartphone or tablet about the availability of Android N preview. For now eligible devices are the Nexus 6, Nexus 5X, Nexus 6P, Nexus 9, Nexus Player, Pixel C, and General Mobile 4G Android One smartphone.
"You may remain in the Android Beta Program beyond the N release to preview future Android N maintenance releases (MRs). If you choose to do so, you will automatically get an OTA update to pre-release versions of the MRs as they become available. At the end of the program, you will begin to receive regular public updates," Google explains.
Google is currently rolling out 'Preview 1,' which is the initial release or alpha build of Android N. Preview 2 featuring an incremental update is expected to release in April, followed by another similar preview release in May. In June, Google says it will be releasing final APIs and official SDK of Android N. In July, you can expect "near-final system images for final testing), and in Q3 this year, the final version will rollout.
Google's Android Beta Program resembles Microsoft's Windows Insider program closely, wherein interested users are provided with the latest build of Windows 10. These users aren't required to clean install the new build every time. The program has been evidently very successful, with millions joining it in the first few months of its public availability.
["source-Gadgets"]