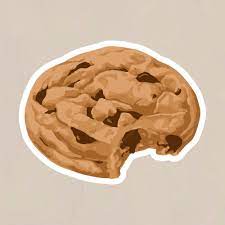 Chocolate chip cookies are a classic dessert that can be enjoyed by people of all ages. They are a staple in many households, and for good reason – they are delicious and relatively easy to make. If you're looking to elevate your chocolate chip cookie game, look no further than Claire Saffitz's recipe.
Ingredients
2 cups all-purpose flour
1 tsp baking soda
1 tsp salt
1 cup unsalted butter, melted and cooled
1 cup packed light brown sugar
1/2 cup granulated sugar
2 large eggs
2 tsp vanilla extract
2 cups semisweet chocolate chips
Instructions
Preheat your oven to 350°F (180°C). Line a baking sheet with parchment paper.
In a medium bowl, whisk together the flour, baking soda, and salt. Set aside.
In a large mixing bowl, beat together the melted butter, brown sugar, and granulated sugar until well combined. Add the eggs and vanilla extract and beat until the mixture is light and fluffy.
Gradually add the dry ingredients to the wet ingredients and mix until just combined. Stir in the chocolate chips.
Drop spoonfuls of the dough onto the prepared baking sheet, leaving about 2 inches of space between each cookie.
Bake the cookies for 8-10 minutes, or until the edges are lightly golden brown. Remove from the oven and let the cookies cool on the baking sheet for a few minutes before transferring them to a wire rack to cool completely.
Tips and Variations
For a softer, chewy cookie, use bread flour instead of all-purpose flour.
For a more pronounced chocolate flavor, use dark chocolate chips instead of semisweet.
For a fun twist, try adding 1 cup of chopped nuts or 1 cup of dried fruit to the dough.
If you prefer a thicker, more cake-like cookie, press the dough balls down slightly before baking.
Overall, these chocolate chip cookies are a must-try for any cookie lover. The combination of the rich, buttery dough and the chocolate chips makes for a truly indulgent treat. Whether you're baking for a party or just looking for a sweet treat for yourself, these cookies are sure to hit the spot.