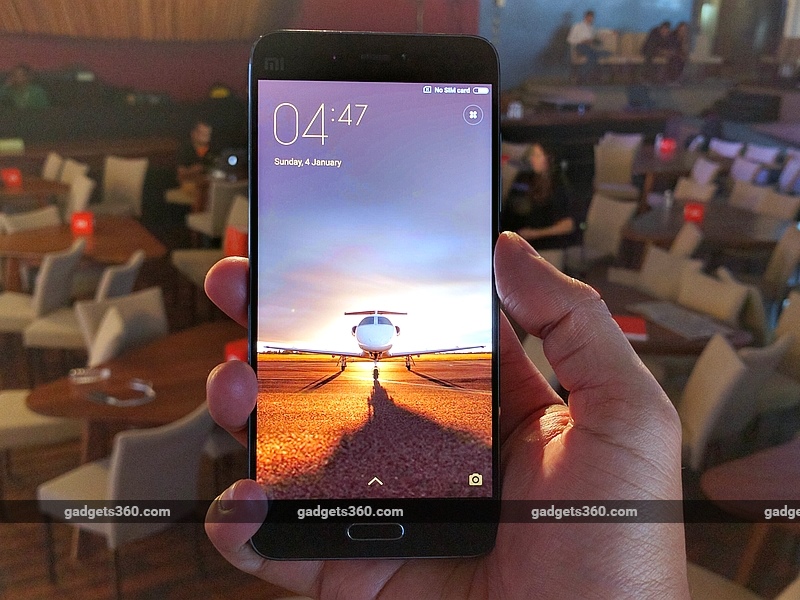 Chinese tech company Xiaomi on Thursday launched it's latest flagship, the Mi 5, priced at Rs. 24,999, and available from April 6. Since the metal-clad handset was already shown at MWC 2016 in February, and officially launched in China last month,everybody was well aware of the device's specifications and only wanted to know about the price. At Rs. 24,999, it's Xiaomi's most expensive handset in the Miline-up: the Xiaomi Mi 3 launched at Rs. 13,999and the Mi 4 launched at Rs. 19,999.
When Xiaomi entered India back in 2014, it shook up the market, with a cheap smartphone that could compete with the top end handsets in terms of specifications, and generated a huge amount of interest as a result. With its range of Redmi handsets, Xiaomi similarly disrupted the sub-Rs. 10,000 segment. The Mi 4 and Mi4i continued to offer high-end specs at a pocket friendly price, where the similar offerings from Samsung and other brands would cost consumers Rs. 20,000 extra.
So it's not surprising that many were disappointed that Xiaomi has this time kept the price of its Mi 5 at Rs. 24,999.
During the Mi 5 India launch, Gadgets 360 spoke with Xiaomi India head Manu Jain together with a few other officials from the company. According to them, the Rs. 24,999 price tag is to show the market that Xiaomi can not only make cheap handsets, but can also make a high-end device. At the same time, they clarified that this doesn't mean the phone's price is too high, rather, they insisted that the company has "put a Xiaomi price" to the phone, and is selling it for a lot less than others can.
Although the Rs. 24,999 price tag of the Mi 5 at today's date falls in the 'reasonable' section, the Chinese tech firm might face a tough time selling it to people more used to the company's budget smartphone line-up. Jain and his team believe the pricing is right considering the top-of-the-class specifications Mi 5 carries under-the-hood, most of which we can find in a handset priced at Rs.40,000 or more.
For Rs.24,999, Xiaomi Mi 5 buyers get a 5.15-inch full-HD (1080×1920 pixels) display; Qualcomm Snapdragon 820 processor coupled with Adreno 530 GPU and 3GB RAM; 16-megapixel Sony IMX298 camera sensor with PDAF (phase detection autofocus) and LED flash; 4-UltraPixel front camera with 2-micron pixels; 32GB ofexpandable storage, and 3000mAh battery in a device that supports Qualcomm Quick Charge 3.0.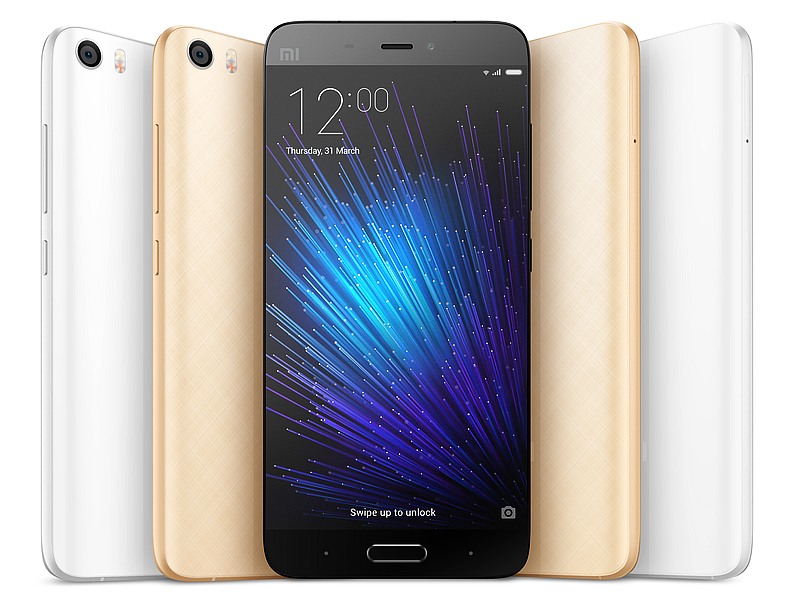 We already spent some time with the Xiaomi Mi 5 at Barcelona during MWC 2016 conference and we used it for a while at the India launch event as well. We also got our hands on the 'Pro' variant, which comes with 128GB inbuilt storage, 4GB RAM and a ceramic back glass panel; this variant is not up for grabs anywhere in the world for now.
The dual-SIM 4G supporting Xiaomi Mi 5 feels way too delicate in hands. When we first held the handset, it was hard to convince ourselves that the device was not a dummy model but the real deal.
The company however, in the times of QHD displays has stayed with a full-HD screen. It says the power efficient flagship Snapdragon 820 processor, along with the low power consuming full-HD display saves a good chunk of battery. The display also uses 16 LED light setup instead of 14 found in most of the handsets for better sunlight readability.
(Also see: Mi 5 in India: It's Time for Xiaomi to Ditch Flash Sales)
Xiaomi has included a 16-megapixel rear camera with tonnes of modes, filters and a Sony IMX298 sensor, along with an 8-megapixel front-facing camera for better selfies. The cameras work fine in most of the cases but sometimes struggled in low or artificial light. The detailing in the images when zoomed in is not the best in the world, but that is something everyday users need not worry about much.
Is this going to be enough to win over the consumers and show that Xiaomi can compete without offering bare minimum prices? That's the real question facing the company, and why this launch represents a make or break moment for Xiaomi. In 2015, it's faced some ups and downs that raised real questions about its continued relevance, and 2016 is going to be a crucial year for it.
For now though, the brand is going to focus on selling just the entry level model of the phone in India, possibly to get people used to the idea of paying more fora Xiaomi handset. The company will keep importing the Mi 5 from China as there is no Make in India plan for the product just yet. Jain confirmed that Xiaomi will only bring the other two, more expensive, variants to India if they see a demand – in other words, if people here accept the price of the Mi 5?
What sales will make that happen for Xiaomi? It's a bit too early to predict any sales numbers, but Jain says he expects a "tremendous" response for the handset in the market.
Download the Gadgets 360 app for Android and iOS to stay up to date with the latest tech news, product reviews, and exclusive deals on the popular mobiles.
["source-Gadgets"]