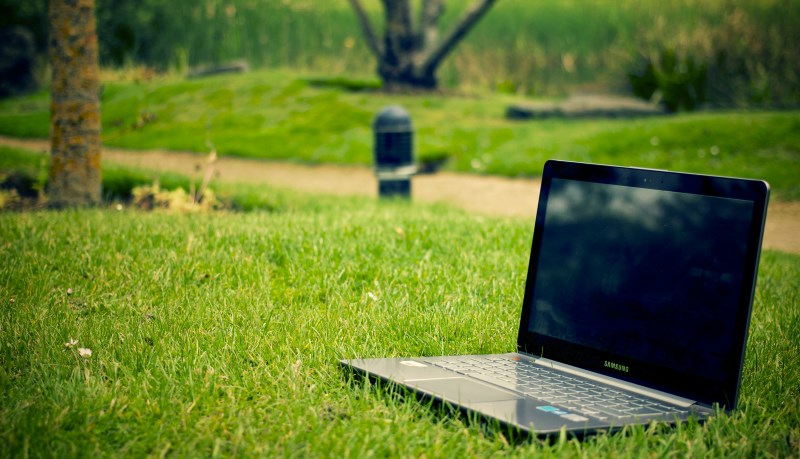 Over the last decade with Internet pervading every part of our lives, the amount of time we spend on our devices and the extent of our dependence on them have skyrocketed. Antivirus tools have had to evolve into much more comprehensive security software that can take on half a dozen new types of threats. Although OS manufacturers have begun to provide basic security tools, these are paper-thin defences against the sharp and very real threats lurking out there. From compromised software that covertly hijacks your system to be part of a botnet, to apps that siphon off your personal information, today's antivirus software must be built to roll with the punches.
A great security package needs to deal not only with viruses and malware as before, but also provide a tough yet user-friendly firewall, useful and intelligent parental control options, excellent phishing protection, heuristic analysis to identify new zero-day threats, post-apocalyptic rescue tools to bring your devices back from the (figurative) dead… and that's not even the half of it.
More importantly, antivirus/ security software must accomplish everything without impacting your system performance, getting in the way with an endless number of popup notifications, and being unreasonably expensive. With a huge number of options which promise varying degrees of protection, we dug deep to narrow down the best "antivirus" packages for your consideration.
Bitdefender Internet Security
The Bitdefender suite comes with Bitdefender Antivirus Plus – also available separately – which works great and throws up next to no false positives, according to standardised industry tests. It also has a brilliant spam filter, according to rigorous testing by PCMag, which integrates automatically with Outlook, Thunderbird and other popular clients. The ransomware protection can be quite handy as any unknown program looking to lock down your personal files for money will be halted. With cases of ransomware on the rise, this could be a lifesaver for some. Bitdefender's Rescue Mode is like a specialised safe mode which can help you get rid of ransomware or malware that is preventing you from booting into your system. The suite's Autopilot feature goes a long way in being unobtrusive on all fronts – be it the firewall or antivirus.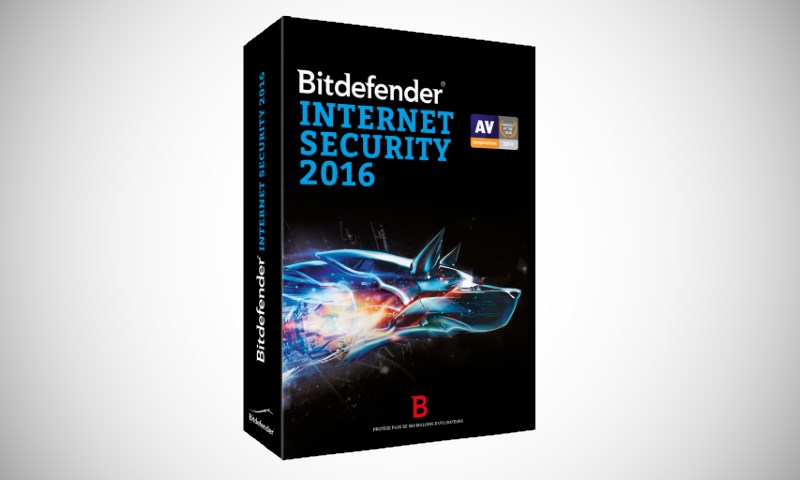 As a standalone product, the 2016 version isn't yet available on Flipkart and Amazon. You can pick up the 2015 edition for Rs. 360 on Flipkart. If you have to get the 2016 one, you can get a three PC licence from ShopClues for Rs. 2,809. Bitdefender does offer a free version of its antivirus tool so if the 30-day Internet Security trial doesn't have you convinced, go for that.
Kaspersky Internet Security
Unlike others, the Kaspersky firewall doesn't bother users and intelligently knows which programs to allow or block. It also won't throw pop-ups onto your screen whenever a new application has a request, and will decide on a level of access after studying things such as digital signatures. The bundled antivirus tool, also available separately, got top-notch ratings from a host of providers including our source AV Comparatives. The suite even features remote monitoring and management. Kaspersky Internet Security has excellent phishing detection skills. It not only blacklists known scam sites but it can try to figure out newer ones using its heuristic analysis component. The software will even offer to scan through your installed applications and look for potential vulnerabilities. The parental control system developed by Kaspersky offers everything except remote management, according to PCMag. It not only blocks websites for teens and children but is also clever enough to prevent access to proxy services. It even helps parents control how much time is spent on the computer and has rating-based protection on video games to make sure your child doesn't end up playing a game meant for young adults.
Kaspersky Internet Security will run you Rs. 574 on Flipkart and Rs. 494 on Amazon, for a single licence for a year.
Avira Antivirus Pro
The name gives the impression that it's an antivirus program only, but Avira also includes a firewall and parental monitoring for your child's social network activity. The basic firewall allows setting up application rules and profiles so you can have stricter controls when switching from private to public networks. As for the social networking module, once you identify your child's accounts, the software will monitor them for "suspicious" friends and look out for mentions of things they shouldn't be involved with, such as drugs and alcohol. Avira doesn't offer a lot of add-ons unlike other products on this list, but if you're looking for an entry-level suite that does an excellent job with viruses and malware and provides basic firewall protection, Avira Antivirus Pro is more than enough. For what it's worth, Avira has consistently ranked in the top five by multiple lab testers.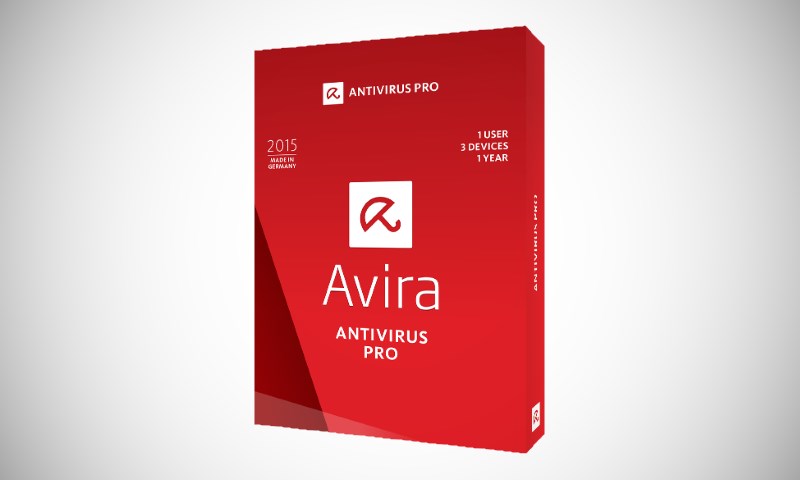 Avira Antivirus Pro comes in at Rs. 350 for a single PC for a year on Amazon, and although there's a free version for basic protection, it's not going to do much to block malware or preventing access to phishing websites, according to PCMag.
Emsisoft Anti-Malware
Emisoft Anti-Malware tends to score great across reports, and its biggest strength – as the name suggests – is being really good at blocking malware. The software is quite intelligent when it comes to blocking deep-level Windows access to new programs. Its blocking attempts are based on community reactions, and if a program is deemed to be safe by a majority of Emsisoft owners, the program is allowed to proceed with installation. The capabilities of its phishing protection – an additional feature and not necessarily a part of antivirus products – aren't the greatest. And with the time now spent by most users inside browsers at an all-time high, this might well be a deal-breaker for some.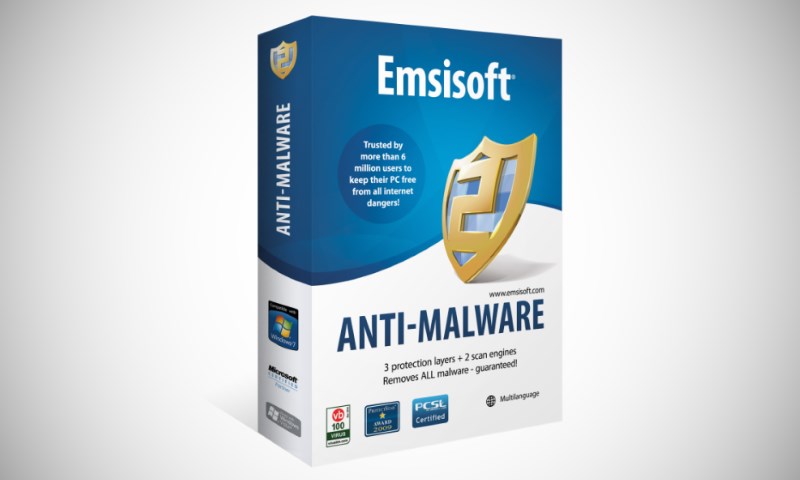 Unfortunately, it's not available for purchase on Flipkart or Amazon. But you can get it on the software's official website. Emsisoft Anti-Malware starts at Rs. 1437.64 for one PC a year.
Symantec Norton Security
Symantec has been building its security package for many years now, and the polish and experience shows in the software's presentation, PCMag noted in its review. The company doesn't participate in a lot of independent lab testing, but does feature in more elaborate procedures conducted by AV-Test and Dennis Technology Labs. It delivered the best result with Dennis, in line with Kaspersky. As for AV-Test, Norton performed at par with leader Bitdefender.
Symantec has changed up how it delivers the Norton security suite to users. Instead of yearly updates to its product lineup that you pay for each year – as with other products on this list – you pay a subscription fee depending on the option you go for. The Standard version retails at Rs. 749, the Deluxe at Rs. 1,399 and the top of the line Premium version for Rs. 2,999. Prices are for the first year only, which are subject to change when the renewal date comes around. You can have a look at the features comparison on the Symantec website.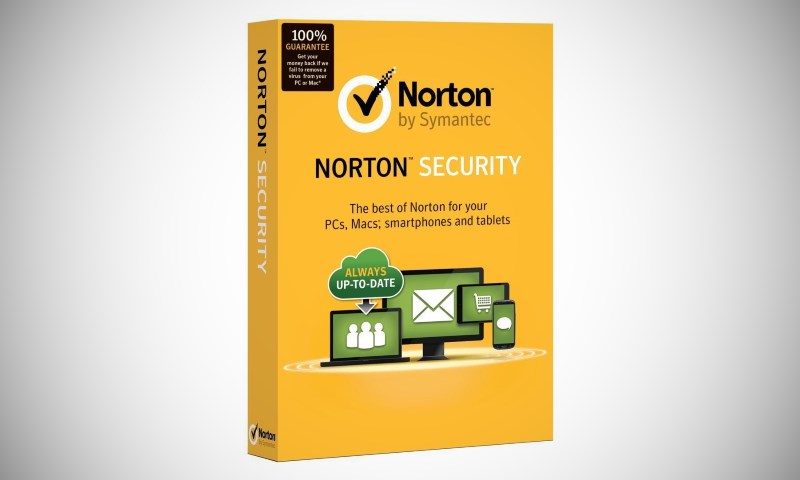 Unfortunately, there doesn't seem to be a way to purchase Symantec's latest security suite from e-commerce websites such as Flipkart or Amazon anymore.
McAfee Internet Security Most vendors want to offer you a complete security package, which extends well beyond the bare minimum antivirus needs. McAfee – or now Intel – wants to extend this protection across all your technology products in the household, be it a Mac, Android or iOS device. To offer this service, McAfee Internet Security will allow you to scan your network to find devices that don't have McAfee installed so you can get the software on it in an instant.
It also offers Intel's True Key password management service, which promises easier access to your devices by way of face recognition, fingerprint and other technologies. Under AV-Test Institute's latest report, it delivered 17 points out a possible 18. AV-Comparatives put it on the second rung under its 'Advanced' rating for two of its primary tests: real-world protection and file detection, and on the first level of 'Advanced+' for performance and impact on system.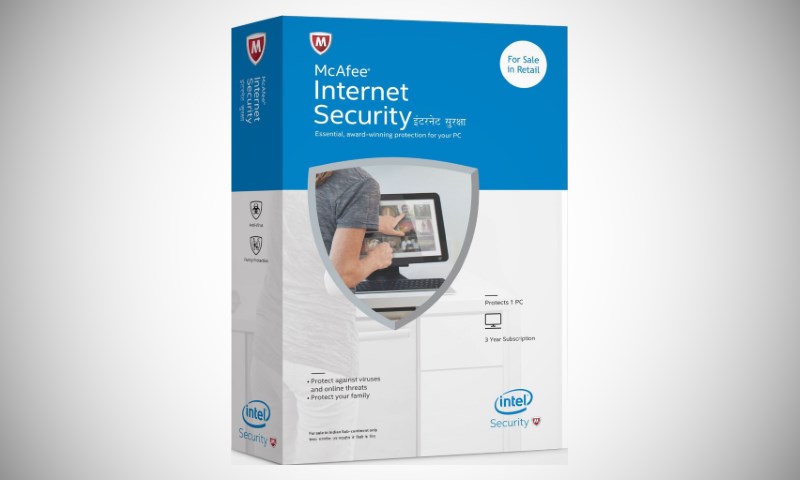 McAfee Internet Security will cost you Rs. 439 for a single PC licence for a year on Flipkart, and Rs. 389on Amazon for the same.
eScan Internet Security
eScan Internet Security Suite with Cloud Security comes with a ton of features. On offer in the suite is an antivirus tool, Web protection, privacy controls, a firewall, spam filtering, endpoint security for external drives, and more. The bundled antivirus utility uses the BitDefender engine, but throws up a few more false positives than its aforementioned competitors. The two-way firewall meanwhile is a great addition, as it helps fight against port scanning attempts by attackers. eScan Internet Security also has a rescue mode feature, though it will require you to create a disc from an ISO image in advance to be able to use it when doomsday arrives. And then there are parental controls as well to help you block pornographic content across the Web. As you would expect by its name, the cloud security feature refers to a user-sourced online database to identify and block threats to your system.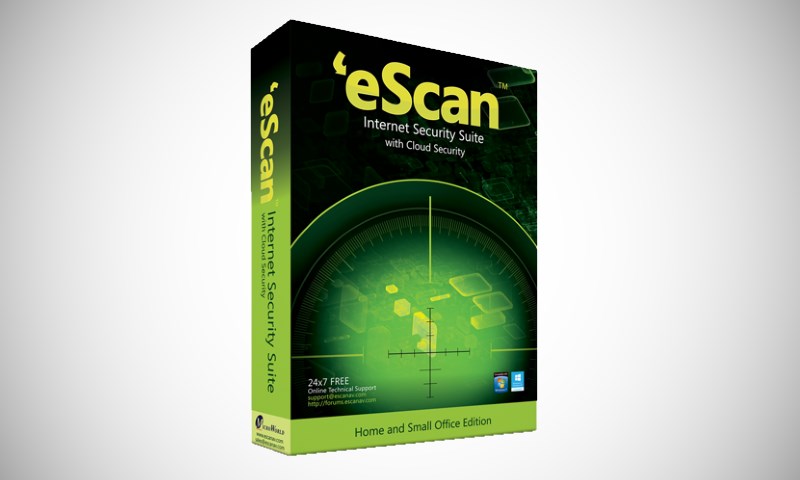 A one-year single PC licence for eScan Internet Security will run you Rs. 599 on Flipkart and Rs. 404 onAmazon.
ESET Smart Security
Apart from the regular antivirus, anti-spam, anti-spyware, anti-phishing and parental control modules, ESET Smart Security offers a "Social Media Scanner" to run through your social networks such as Facebook and Twitter and find potentially dangerous links and other malicious content. It also comes with an anti-theft system that will track the status of every device it's installed on. This can be particularly useful for smartphones, since they can use GPS. If a thief is foolish enough to use the laptop, ESET will use the webcam to capture their face. This suite won't offer a lot of extras that are now commonplace in other suites such as cloud-enabled protection and help with ransomware, but it's great at detecting and handling threats, and it impacts the performance of your PC the least possible amount as it does its work, according to PCMag.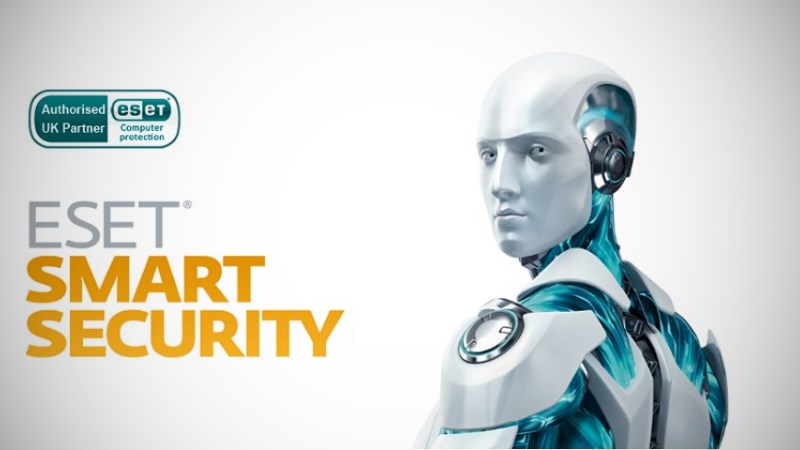 The latest version of ESET Smart Security is available on Amazon for Rs. 499 and Flipkart has the second latest one for Rs. 489.
Avast Free Antivirus
In addition to the usual scanning process for malware, Avast Free Antivirus will even run through your installed programs and check online for security patches that you might have missed. It also has a network scan option that will run through your router's settings and configuration to identify any potential weakness. The tests it conducts are quite basic – making sure the router username and password aren't the default ones, warning you if you're using weak WEP protection, and if your router's configuration page can be accessed from the Internet. Avast's antivirus has been one of the best on the circuit, even though in tests by AV Comparatives, it threw up more false positives than any other software package on this list. But what it lacks in finesse with its antivirus capabilities, it makes up for by being free.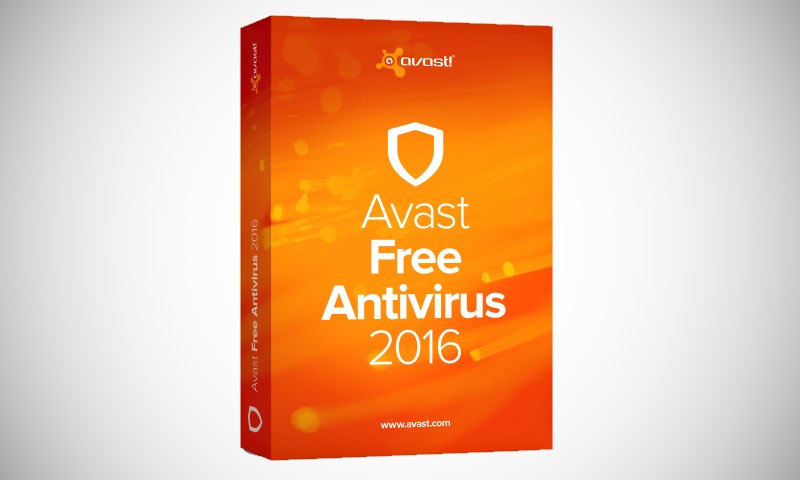 Since it does't cost any money, you can expect a bit of nudging from Avast to make you pay for extra features. This includes a SecureLine VPN to help mask your IP address, and Avast's GrimeFighter module meant to tune your system. Avast Free Antivirus was the only free option to make it onto our list, which makes it the best free antivirus choice for Windows 10.
What if I just want an anti-virus?
If you're looking for a just a good old fashioned anti-virus, then your best bets are Avast Free Antivirus, AVG AntiVirus Free, or Panda Free Antivirus, if you are looking for a free solution. On the other hand, Bitdefender Antivirus Plus, Kaspersky Anti-Virus, and McAfee AntiVirus Plus offer the best protection against viruses, if you're willing to pay. These picks have been chosen carefully by PCMag after rigorous testing of over two dozen products, both free and paid. But we at Gadgets 360 recommend you go for a full-fledged security suite.
What antivirus or security package have you been using? Were the options on this list useful? Let us know in the comments below or tweet to us @Gadgets360 with #BestAntivirus.
Download the Gadgets 360 app for Android and iOS to stay up to date with the latest tech news, product reviews, and exclusive deals on the popular mobiles.