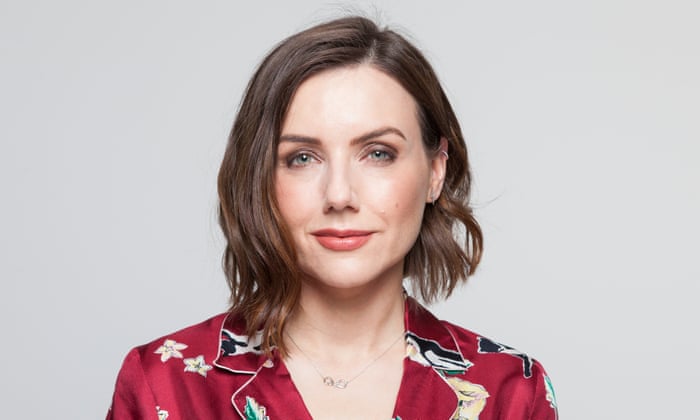 It's certainly not an aversion to colour that forces my reliance on taupe.' Photograph: Alex Lake for the Guardian
Yes, I know taupe is neither sexy nor cool, but please keep reading: as well as pronunciation issues, taupe has an image problem, and it bothers me. The flat, cold, greyish mouse-brown of murky washing-up water or the dregs of too-milky tea may not instinctively appeal, but taupe is by far my most used makeup shade, and I'd sooner forsake almost any other.
I wear it on eyes almost daily – usually from Nars' Madrague Duo (£25), a nigh-on perfect palette of matte caramel and taupe. After sweeping on the former, I use a blender brush (mostly Charlotte Tilbury's, but no matter) in a windscreen-wiper motion to plant the taupe into my socket line, then a smaller pencil brush (Mac's 219) to smudge it under lower lashes. It gives the sophisticated, sculpted look of a Hitchcock heroine, especially when teamed with groomed brows. And there taupe comes into its own: unless yours are near-black, dark taupe is almost always ideal for natural-looking, filled-in eyebrows.
Most recently, I've been using L'Oréal Paris's new Paradise Brow Pomade (£9.99) in taupey Dark Blonde (despite my being nothing of the sort), and it's wonderful stuff. It gives a softer, more sophisticated look than dark brown, and stays on all day without flaking or fading. The integrated brush is unusually serviceable, too.
On caucasian skins, taupe blush makes a far more convincing contouring powder than the more commonly used bronzer, since the shadows it aims to mimic have a grey cast, rather than a warm, orangey one. A little taupe applied with a medium, rounded brush into the hollows beneath the cheeks, then blended well, works wonders in adding definition. I've said this before, but wanted to share a new discovery: NYX's fantastic High Definition Blush in Taupe (£6). It's sparkle-free and convincing on any skin lighter than olive (darker skins should opt for a truer brown, such as Sleek's Face Contour Kit in Dark; £7).
It's certainly not an aversion to colour that forces my reliance on taupe. Quite the opposite: I find its unobtrusive neutrality to be the perfect partner for something strong and scene-stealing, such as hot pink lips, navy eyeliner or even a sack-load of mad glitter. Taupe brings restraint and good taste to proceedings; but unlike the creams and beiges of the world, it still has the decency to show up.
["Source-theguardian"]