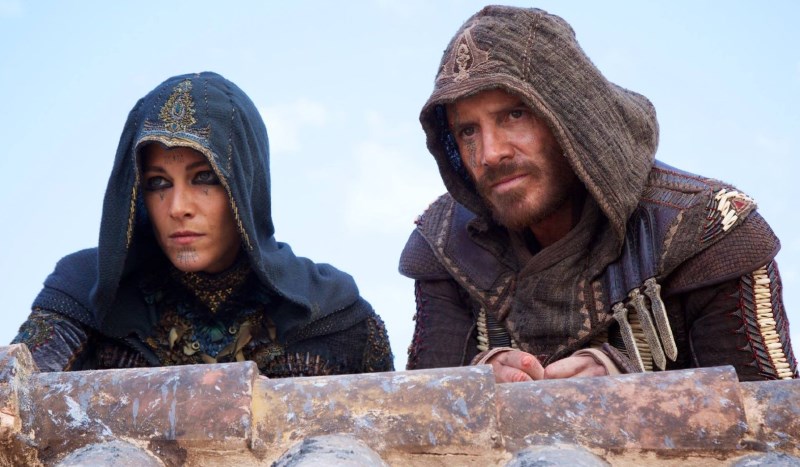 During AMD's presentation at the 2016 Game Developer Conference on Monday night, Ubisoft and VR content maker Practical Magic unveiled a virtual reality tie-in experience for the Assassin's Creed film which is slated for a December-end release this year.
Speaking at the event, president of Practical Magic VR Matthew Lewis said the tie-in content was shot during the film's production on location in Spain, Malta, and the United Kingdom. It has been produced by Practical Magic in collaboration with 20th Century Fox, the film distributor.
Practical Magic is an unknown entity in the partnership, and it remains to be seen what will come of their work. Disney, on the other hand, entrusted its in-house famous ILMxLAB when it decided to create tie-in VR experiences for the latest entry in the space family saga Star Wars: The Force Awakens. The results were episodic content delivered leading up to the film's release, and could be viewed by using a low-cost VR headset, Google Cardboard.
There is no word from Fox or Ubisoft as to the nature or platform for Assassin's Creed VR experience, or if they plan to charge for access.
(Also see: No Assassin's Creed This Year, Watch Dogs 2 to Take Its Place?)
Assassin's Creed: The Movie stars Michael Fassbender as a Spanish assassin from the 15th century by the name of Aguilar and a modern day character called Callum Lynch. Alongside him will be Marion Cotillard – of The Dark Knight Rises and Inception – in an unspecified role and Jeremy Irons as primary antagonist Alan Rikkin, who fans of the series will know as CEO of Abstergo Industries and a member of Inner Sanctum of the Templar Order.
(Also see: Assassin's Creed Chronicles: Russia Review)
Download the Gadgets 360 app for Android and iOS to stay up to date with the latest tech news, product reviews, and exclusive deals on the popular mobiles.
["source-Gadgets"]