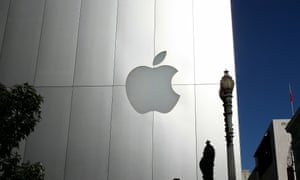 Apple is recalling some power adapters sold with Mac computers, iPhones, iPads and iPods since 2003.
The affected adapters were made between 2003 and 2015, and use a two-prong plug into the power socket, used across Europe, Argentina, Australia, Brazil, New Zealand and South Korea. They were also included in Apple's World Travel Adapter kit sold in the UK and US.
Apple said in a statement: "Apple two-prong wall plug adapters may break and create a risk of electrical shock if touched. Because customer safety is the company's top priority, Apple is asking customers to stop using affected plug adapters."
The company said that the problem does not affect other Apple AC wall plug adapters for use in Canada, China, Hong Kong, Japan, the UK and US. Apple's USB power adapters with plugs built in are also not affected.
Apple said it was aware of 12 incidents involving the fault.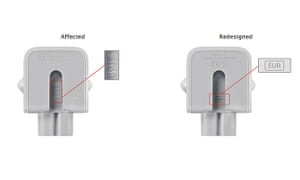 Users can identify the faulty power adapters by looking underneath the part that is inserted into the power socket, which has either four or five characters or no characters printed inside it.
Apple is directing customers to a support site to identify and return faulty adapters for replacement.
["source-theguardian"]