Last week, at Pocket Gamer Connects (PGC) Bangalore, we got to check out a ton of games from Indian developers, both upcoming and well established. PGC is one of the world's biggest mobile gaming conferences, and included talks from developers from around the world, and the Very Big Indie Pitch event, where developers stood to win Rs. 10 lakhs and a publishing contract with Reliance Games. From the many games we tried at PGC, here are the few that stood out long after we were done.
Super Nano Jumpers
This game won the Very Big Indie Pitch at PGC. It is a running game with a stop button to help you time your jumps. Along the way you'll come across obstacles that would give Super Meat Boy an inferiority complex.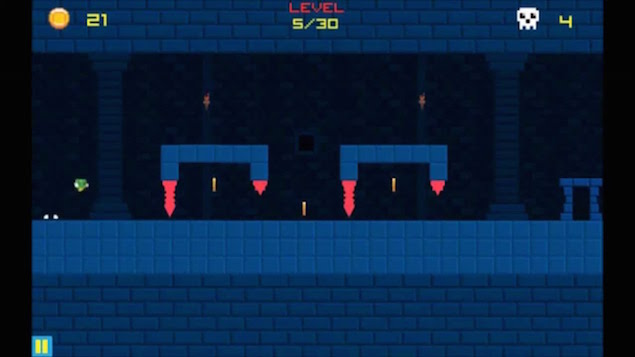 Super Nano Jumpers will ship with 30 levels, and more levels will be unlocked through in-app purchases. According to the developer, Xigma Games it's currently seventy percent complete. Expect this game on Android and iOS in a few months.
Unwynd
Made by Pune-based Dropout Games, Unwynd is a slick looking puzzle game with easy to use swipe controls. While most puzzle games are fine with having one single solution, Unwynd can be solved in multiple ways, depending on your approach.
With 90 levels across three chapters, and more to come, there's enough to keep you coming back. You can check it out on Android or Windows Phone.
MaskGun
First-person shooters from Indian developers are rare. Good ones even more so. MaskGun is both. It combines the twitchy gunplay from classic first-person shooters like Counter-Strike with accessible controls.
Most FPSes have you worrying about movement and shooting, making them messy in terms of controls on mobile devices. In MaskGun, you control the movement with the left side of the screen and aim using the right side. Shooting happens automatically as you aim correctly on your opponent. This is a smart solution that makes it accessible.
A Thief's Journey
At its core, A Thief's Journey is a simple maze-based puzzle game. Delhi's VR Playing Games has turned it into one that has you in the role of a burglar, navigating murky rooms filled to the brim with traps and pesky security guards.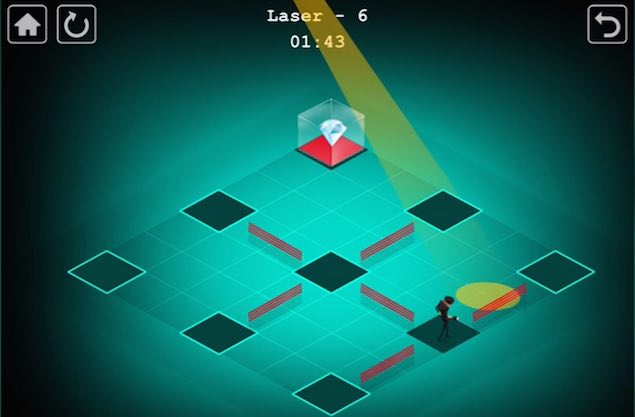 It's stylish, fun and took us by surprise. With no release date yet, we're hoping this shows up on iOS and Android soon.
Skatelander
Crossy Road has been out for awhile and Skatelander is one of the first games to actually improve on the formula.
And while the voxel-fuelled viral hit from developer Hipster Whale had you crossing roads, here you'll be skating across a plethora of obstacles, it takes place at a faster pace and as a host of IAPs similar to Crossy Road too. Expect this to hit iOS on April 30.
One More Run
A cricket game about running between wickets coupled with a pleasing retro aesthetic. One More Run puts you in a situation where losing a single wicket has you defeated and all you can do to scrape to victory is muster enough singles and doubles while running between wickets.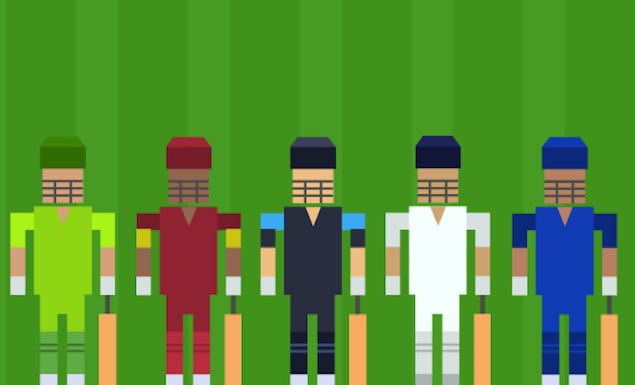 It's a neat twist on the formula, making it a more game-y, arcade-like experience compared to anything else out at the moment.
BlokStok – Street Fighter Madness
On the surface BlokStok looks highly derivative, but where this fighting game wins out is the fantastic production values and finesse that make this one of the more technically sound games from an Indian studio. It looks good and plays even better.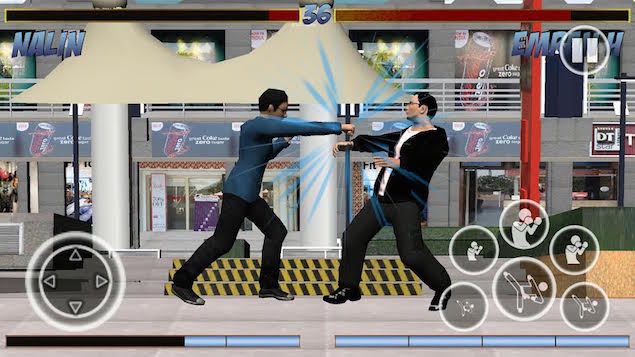 Along with realistic backgrounds, close up moves and a control scheme that makes it easy to play, this seems to be a good entry point for someone new to fighting games. While Delhi-based Darksun Technologies has no release date yet, this is one fighting game we're looking forward to.
["Source-Gadgets"]