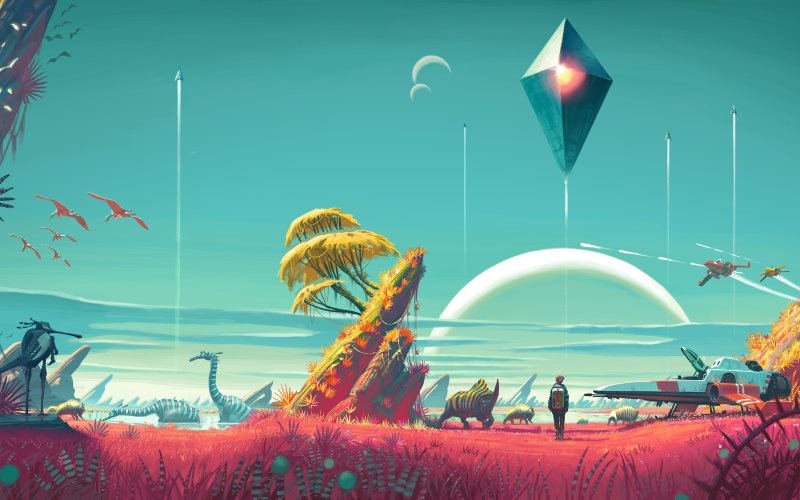 HIGHLIGHTS
No Man's Sky contains a procedurally generated universe
The second season of Supergirl starts in October
Owing to Independence Day, Bluk is available for just Rs. 10
All the negative reviews couldn't stop Warner Bros' third foray into its DC-enabled superhero world – Suicide Squad – from picking up hundreds of millions in the first week. As of Wednesday, the film had garnered upwards of $300 million (approximately Rs. 2,004 crores) world over. The continued financial success, and better critical reception for the first one in the franchise – Man of Steel – has prompted the studio to make a sequel for the Superman solo adventure a top priority, according to TheWrap.
Meanwhile, George RR Martin – author of the long-running A Song of Ice and Fire series which has been adapted into the fascinating HBO show Game of Thrones – revealed that one of his other words in Wild Cards, set in an alternate history where an alien virus gave people abilities, was moving forward as a TV series of its own. He said to expect it "in the next year or two".
2013's zombie thriller hit World War Z had a troubled production of its own, and the sequel is still trying to land a director. Producer and actor Brad Pitt has apparently reached out to long-time collaborator David Fincher – the man behind Fight Club, Se7en, and Gone Girl – to helm the ship.
On the TV front, showrunner Bryan Fuller dropped new details for his upcoming small screen reboot ofStar Trek. The show will be a prequel, Fuller noted, starting 10 years before Captain Kirk's five-year mission from the original mid-60s series. But the bigger detail was that a female character would be the show's primary lead, in the role of a lieutenant commander.
In a push for diversity, The CW has announced that it's moving forward with an animated show centered on a gay DC Comics superhero called The Ray. The series will premiere sometime next year, and will "without a question" become part of the live-action universe later on, according to CW president Mark Pedowitz.
That's all to come, though. Welcome back to The Weekend Chill, and here are the best picks for your long weekend:
TV:
11.22.63
Based on Stephen King's 2011 book of the same name – winner of multiple best novel awards – 11.22.63 is a sci-fi alternate history about a time traveller who goes back in time to stop the assassination of US President John F Kennedy, which occurred on November 22, 1963 – the date presented in American style as the name.
It has been adapted for TV by Bridget Carpenter – producer on Friday Night Lights – and stars James Franco (127 Hours), Sarah Gadon (Enemy), Cherry Jones (Signs), Lucy Fry (Vampire Academy), George MacKay (Pride), and Chris Cooper (The Bourne Identity). The first season of eight episodes premiered with a double-header back in February on American streaming service Hulu, and received mostly positive reviews across the board.
While Hulu is unavailable in India, you can get the series now on Blu-ray or digitally. In terms of bonus features, all you'll get though is a featurette on the series' making.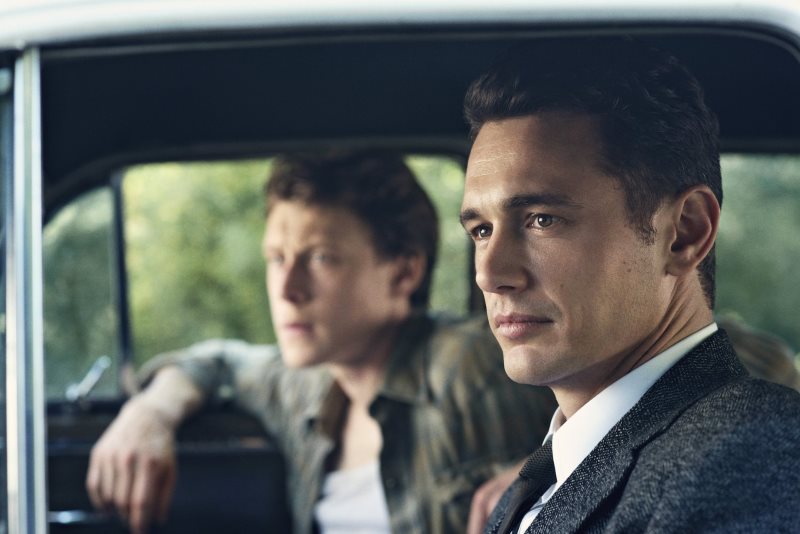 How to access: Available on Blu-ray or iTunes US
Time commitment: 7 hours and 30 minutes
Supergirl
Supergirl's character has always had to live under Superman's shadow, but in an age where diversity in entertainment is slowly increasing and television undergoes a golden generation, it was only time before Supergirl got a real renaissance shot. That came by way of CBS last year, produced in collaboration with Warner Bros.
Melissa Benoist was chosen to play the titular character of Supergirl aka Kara Zor-El, a Kryptonian who was sent to Earth to protect her then infant cousin Kal-El. But before she could make it to our planet, the spacecraft capsule got stuck in the Phantom Zone, which is fancy talk for a place where you do not age. She did eventually make it to Earth 24 years later, by which time the younger Kal-El had gone on to become Superman.
That's where the show began with its first season, tracking Kara Danvers – her human name – working as the assistant for the owner of a media conglomerate. When an accident hits her place of living National City, Danvers has to come to terms with the powers she learnt to suppress as a kid. If you get it on Blu-ray, you will get additional footage in terms of Comic Con panel, a look at the planet Krypton and a gag reel.
The show has moved to The CW starting with the second season, which will start October 10.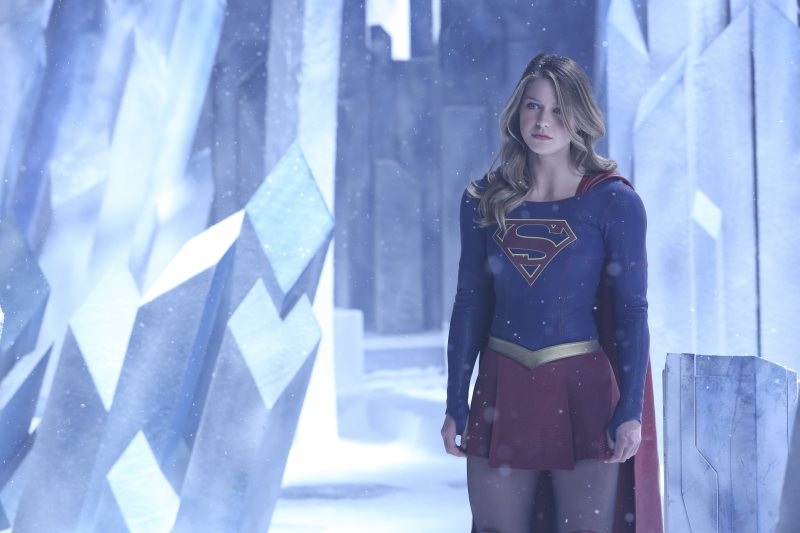 How to access: Available on Blu-ray, Amazon Video or iTunes US
Time commitment: 15 hours
Video games:
No Man's Sky
Ambition doesn't begin to cover what Hello Games has developed with No Man's Sky – a procedurally generated open universe with an estimated 18 quintillion (1.8 x 1019) planets, each different from the one next to it. The game is first-person open world survival, and players are compensated with in-game money every time they discover something new. All this information gets uploaded to The Atlas, a central repository which other players can look into as well.
No Man's Sky launched on August 9 in the US, August 10 in Europe and will launch on August 13 in India for the PlayStation 4. The PC launch is slated for a worldwide launch Friday at 6pm BST, so if you're planning to play it via Steam, the game will unlock at 10:30pm IST. We'll be bringing you coverage of No Man's Sky – our initial impressions and a review later on – so keep checking into Gadgets 360 as the days unfold.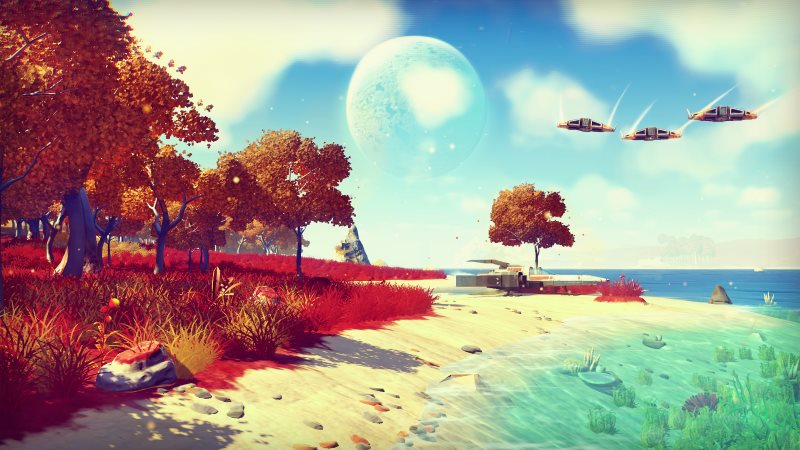 (Also see: No Man's Sky: Everything We Know So Far)
How to access: PlayStation 4 or Steam for Windows PCs
Time commitment: As much as you want, really
Music:
No Man's Sky: Music For An Infinite Universe by 65daysofstatic
If you're surprised, we get it. This is probably the first time something is appearing twice in the same week. But the soundtrack for aforementioned No Man's Sky – constructed and performed by Sheffield, England-based instrumental electronic outfit – shares one aspect with Hello Games' creation: it's procedurally generated as well.
"Procedurally generated music is something we've been interested in for a while," band member Paul Wolinski told Wired. "But the way it tends to play out is that most generated stuff in computer games tends towards ambience: quite granular, soft, synthy stuff [because] the music's never sure what action it's about to be soundtracking."
"We decided on a two-pronged attack," Wolinski added. "We recorded linear stand-alone compositions, because we want the record to be worthwhile in its own right, but at the same time we collected a big sound library of individual sounds, instruments, melodies and beats."
The album, split over two discs, consists of 10 original compositions and 6 soundscapes. If you're taking a road trip this long weekend, these 110 minutes of electronic sounds are your perfect companion.
How to access: Apple Music/iTunes, Spotify or vinyl
Time commitment: 1 hour and 50 minutes
Apps:
Bluk
A made-in-India puzzle game by indie developer Pixel Ape Studios, Bluk is an isometric platformer, if you're going by genre names. It's as straightforward as they come, all you have to do is jump from one tower to the other. The game has a one-touch operation: you drag and make a path with your finger, and release. Your mission is to not fall off the edge. To accompany you on your minimalist journey, it's got a Monument Valley-aesthetic and a matching soundscape to boot.
"There is a story in the game, but it's not obvious at all," we noted in our review of Bluk. "The game's description says that there's some kind of a darkness growing among the pillars and your block needs to find out why and try and restore harmony." Obfuscation on part of the story elements, in hand with a difficulty curve that can be mildly frustrating, might push some over the edge (excuse the pun).
Bluk is supposed to launch next week on August 18 worldwide, but with Apple celebrating India's Independence Day, the game is exclusively available in the country with an astounding introductory price: Rs. 10 instead of Rs. 190.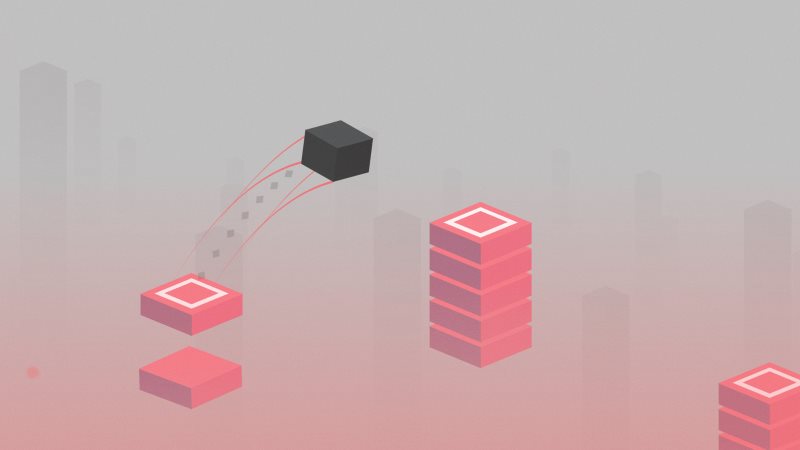 How to access: Apple App Store
Time commitment: As much as you want, really
What are you planning to do this weekend at home? Tweet your suggestions to us @Gadgets360 with #WeekendChill or let us know via the comments.
["Source-Gadgets"]