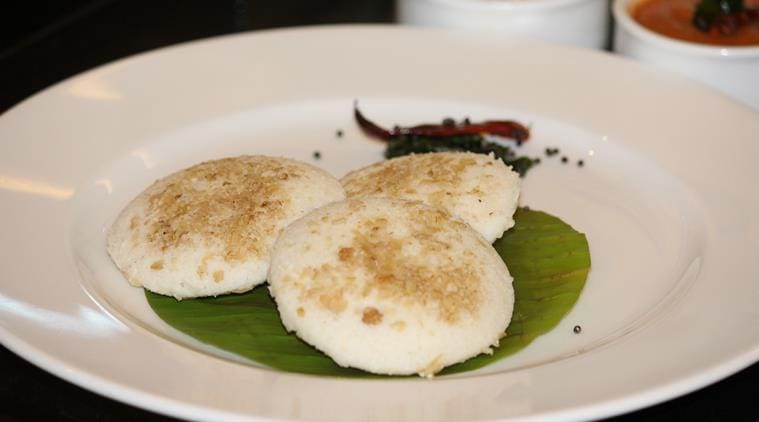 If deciding what to have as the first meal of your day is a fight every single morning then you are at the right place. A powerhouse of nutrition, both idli and oats have earned the title of a 'healthy breakfast' and you will find it on the tables of most households across the country, barring rural areas.
So, how about combining the two to make one hell of a hearty meal? To make your life easier Amit Dash, executive chef at Courtyard by Marriott, Gurgaon has come up with this brilliant recipe. Not only is it easy to make, it tastes delicious too. Also, you don't have to worry about nutrition anymore. Such a big relief, no?
Serves: One
Ingredients                                       
100g – Urad dal whole (white)
200g – Idli rawa
50g – Oats (Quaker)
Salt to taste
Water as required
Method
* Soak urad dal in water for 6 – 8 hours.
* Soak rawa for 10 mins.
* Grind urad dal with the help of a grinder to a coarse consistency.
* Wash rawa properly for 2-3 times and mix it with the urad dal batter.
* Add salt to the batter.
* Allow the same to ferment for 6 – 8 hours at room temperature.
* After the batter is fermented, mix gently by hand and check the seasoning.
* Put the batter in the idli mould, sprinkle some dry oats over it and steam it for 10 – 12 mins.
* Serve hot with tomato or coconut chutney.
["source-indianexpress"]