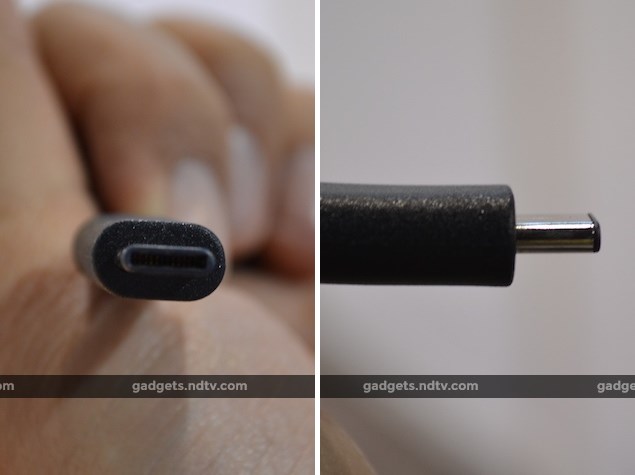 HIGHLIGHTS
USB 3.0 Promoter Group announced USB 3.2
The new spec makes use of multi-lane capabilities
USB 3.2 offers double data speeds
The USB 3.0 Promoter Group has now announced a new USB Type-C specification – USB 3.2. It brings along double the data rates – with up to 20Gbps. However, while the aim of USB Type-C was to end the saga of multiple ports, this new added one defeats that purpose. The specification is expected to be finalised later this year, and we could expect the first devices next year.
USB Type-C looked to bring uniformity in ports so that users could charge all devices – be it laptops, mobile phones, cameras, tablets, or anything else through one single USB Type-C port. However, there's now the age-old USB 2.0, non-reversible USB 3.0, and USB 3.1 Gen1 and Gen 2 as well. Amidst all this, the USB 3.0 Promoter Group has unveiled USB 3.2 adding to the confusion.
While all these ports are interoperable, they do not work up to optimum unless you have the latest innards to support it on all devices. In any case, USB 3.2 offers really good data transfer speeds at 20Gbps, which is twice what USB 3.1 Gen 2 offers at 10Gbps. To recall, USB 3.1 Gen 1 offers up to 5Gbps transfer speeds. USB 3.2 makes use of multi-lane capabilities to achieve these speeds, allowing for up to two lanes of 5Gbps or two lanes of 10Gbps operation.
USB 3.2 host connected to a USB 3.2 storage device will be capable of realizing over 2GB per sec data transfer performance when using a existing USB Type-C cable certified for SuperSpeed USB 10Gbps.
"With increased performance and seamless compatibility, the new USB 3.2 specification brings even more speed and bandwidth benefits to new USB 3.2 devices, while remaining compatible with USB 3.0 and earlier devices. We're excited to work with our partners in the USB 3.0 Promoter Group to help showcase these benefits to users around the world," said Roanne Sones, General Manager, Strategy and Ecosystem for Windows and Devices, Microsoft in a statement.
The USB 3.0 Promoter Group consists of big tech giants like Apple, HP, Intel, Microsoft, Texas Instruments, and more. The group has announced that it will have even more surprises for the USB Developer Days event in September 2017.
["Source-gadgets.ndtv"]