HIGHLIGHTS
Technology has gotten complicated and intimidating for many
Creating a wave of retro products like Carvaan that sell on nostalgia
Retro cameras, classic game consoles, typewriter keyboards are examples
Everthing old is new again is a trend you often see in fashion. Even movies and TV shows are constantly rebooting old ideas, so we've got new Ghostbusters, Transformers, He-Man, and Star Wars. Gadgets have largely been immune to this as we've seen a constant march to the next best thing – sure, the core ideas would often get repeated, as a Walkman made way for the Discman, which was in turn replaced by the iPod, but the focus on almost always been on cutting-edge tech.
As technology progresses, it's getting harder to understand; wrapping your head around concepts like Deep Learning isn't easy, and it can be a little intimidating to realise how much of your life is governed by tech. Recently we learnt that our printer can be used to trace us – what a time to be alive!
Attempts like Siri, or the Google Assistant show how the biggest companies in tech also recognise this, and are working hard to make their products as conversational and approachable as possible. In the meantime though, it's clear that a lot of us yearn for simpler times, when technology actually made sense and was easy to understand.
That's where gadgets like the Saregama Carvaan come into the picture. The entire speaker/ music player is a fetish object, more important as a symbol than a product, one that screams of aesthetics over function. The Carvaan is a basic Bluetooth speaker that comes with 5,000 classic Hindi film songs built in, and Radio Geetmala, hosted by Ameen Sayani, from 1952 onwards. The design is meant to evoke a classic portable radio, complete with a giant tuning knob as the main way to interact with the device. There's no option of downloading more music to the Carvaan, or adjusting the library for better navigation.
The design is limiting in many ways – for the size and price, it would have been possible to get a better speaker; and the tuning knob might look nice, but simple buttons are a much better control option. A much better solution would have been to release the song collection as a standalone app for phones; that could then be played on any high-end speaker of choice. Of course, this option exists already, but the number of people who would pay Rs. 5,000 for a collection of digital music is quite small.
ALSO SEEThe NES Classic Edition and Sega Mega Drive Classic Represent a Wasted Opportunity
That's a lot like the Nintendo NES Classic console, which saw a limited release in 2016. Designed to look like a NES console, complete with the classic controllers, the $59.99 (approximately Rs. 4,000) console released with just 30 classic games, with no option to connect it to the Internet and buy more over time. Now, Nintendo has announced its follow-up, the SNES Classic, which follows the same path.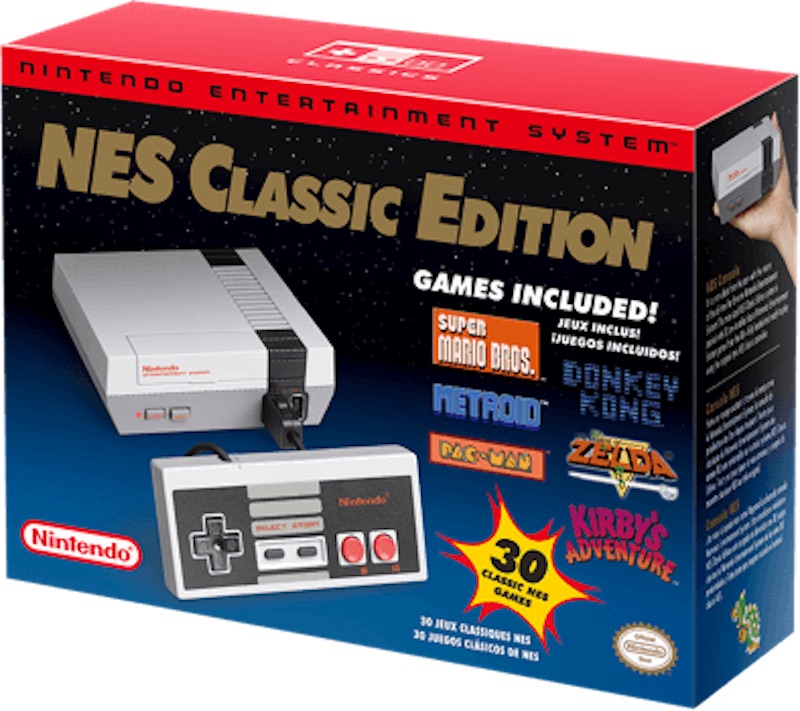 Like the Carvaan, the true purpose of the NES Classic is totemic – it signals the taste of the owner, and a desire to return to a simpler era, rather than any desire to play the games on it. If gaming was the end purpose, then you'd be better served with something like the indieGO or even emulators on your phone or PC.
In those scenarios, you'd be able to customise the performance, use any controller you find comfortable, download or purchase new games as you wanted, and not be limited to the tiny selection that Nintendo made for these consoles. But those options wouldn't provide the comforting retreat into nostalgia that these official devices offer.
That's why we have gadgets such as the Sega Mega Drive Classic which also released around the same time as the NES Classic, and again came with many of the same limitations. Apps such as Hanx Writertry and bring the typewriter experience to the iPad, while Qwerkywriter turns classic typewriters into actual iPad keyboards.
The Fujifilm Instax series of cameras – the latest of which, the Instax Mini 9 was just launched in India at Rs. 5,999 – are another example. These cameras look delightfully old-fashioned, and are best suited to taking short range short in good lighting. There isn't much by way of controls, and you're likely to get better results with a decent smartphone, but a market exists for these expensive cameras (once you account for the price of film) because again, they're simple, easy to use, and remind us of a time when our gadgets weren't smarter than us.
As we move towards a world with smart and autonomous cars, and computers that can predict when we're going to die, it's no surprise that we're yearning for a time when things actually made sense.
["Source-gadgets.ndtv"]