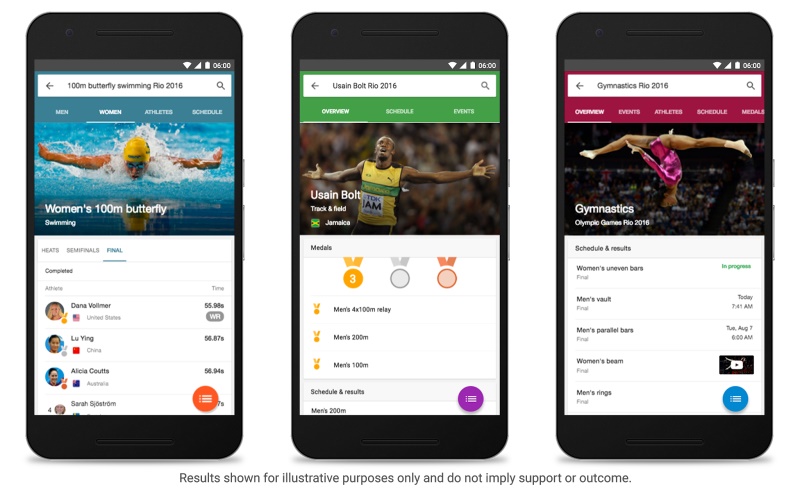 Google on Tuesday unveiled a set of enhanced features to bring alive the Olympic mood among Indian fans which will help them to know more about their favourite athletes and sports disciplines.
On Google, when you search for "Olympics" or a similar query, an in-depth search result will be displayed at the top of the Search page or in your Google app, allowing you to get information for a specific country, sport, event or athlete.
You can also discover the event schedule, medal counts, results and trending athletes on Search page, the company said in a statement.
Google will also showcase some Olympics-based search trends and insights with data visualisations.
With Street View in Google Maps, even if users are far away, they can preview the places where the athletes will make history and explore the beauty of Brazil.
To give a glimpse into the Games, you can watch video highlights on YouTube from official broadcasters in more than 60 countries around the world.
As an added bonus, YouTube is sending 15 top creators to the Games, giving users a taste of what it's like to be in Rio with mobile live streaming.
Share a screenshot and win Samsung smartphones worth Rs. 90,000 by participating in the #BrowseFaster contest.
["Source-Gadgets"]