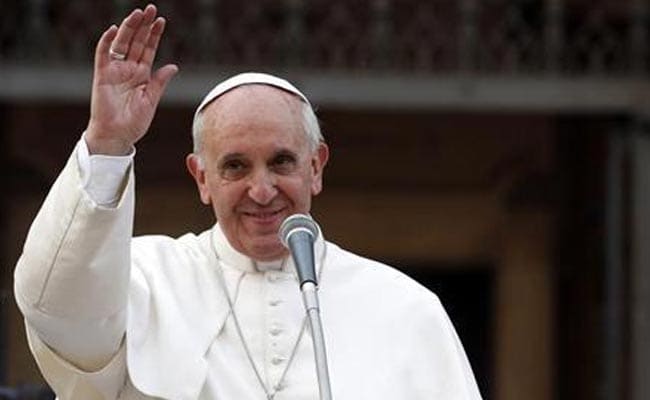 KRAKOW: 
Pope Francis told cheering crowds of young pilgrims to do their duty and "make some noise" as he kicked off an international Catholic festival in Poland.
The Argentine, 79, was making his first evening appearance at the window of the archbishop's palace in Krakow, greeting pilgrims from across the world following a tradition begun by pope John Paul II.
Thousands of youngsters sang football-style chants with a religious twist before the smiling and waving pope appeared.
Francis asked for a moment of silence for a Polish volunteer who had been helping organise the 2016 edition of World Youth Day when he was diagnosed with and died of cancer.
Maciej Szymon Ciesla, who had been a member of the WYD graphic design team, was to have travelled with Francis aboard a city tram on Thursday along with a group of disabled youngsters and their families.
"Some of you might be thinking, this pope has ruined the evening!" he joked with the crowd after telling the tale.
"We have to get used to the good as well as the bad, life's like that my dear young people," he said.
"Now go and do your duty, make noise all night long!" he said with a grin.
Francis will meet hundreds of thousands of faithful who have travelled from across the globe for the festivities Thursday evening.
At the heart of the visit will be an encounter with Holocaust survivors at the former Nazi death camp Auschwitz, where Francis will pray for the camp's 1.1 million mostly Jewish victims, before the trip winds up with the customary papal vigil and mass.
["source-ndtv"]