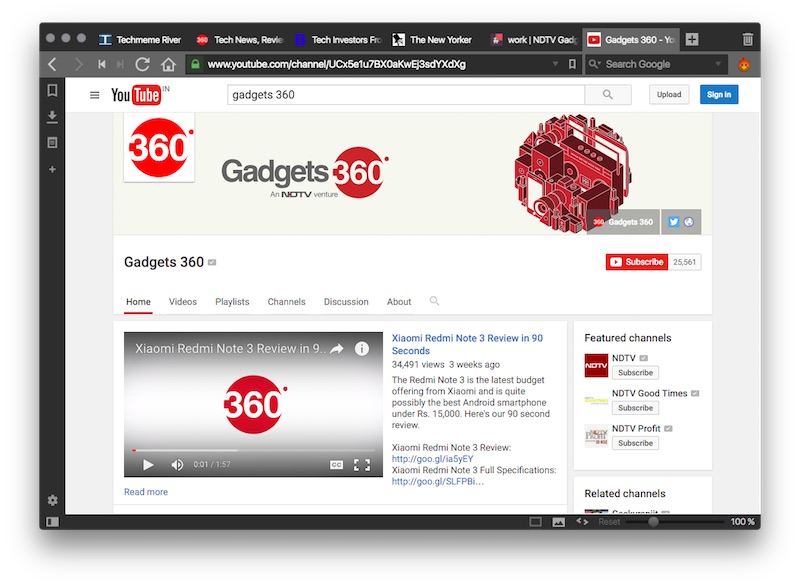 Opera co-founder and former CEO Jon von Tetzchner on Wednesday announced that the Vivaldi browser has hit its first stable version. Vivaldi v1.0 is now available to download from the company's website for Windows, OS X, and Linux platforms. von Tetzchner, along with a small team of 35 people in Norway, Oslo has been working on the Web browser since autumn of 2013.
Who makes a Web browser these days? That's a question von Tetzchner has been asked numerous times in the past three years, he tells us. But ever since he had parted ways with Opera, a Web browser company he co-founded and led for years, von Tetzchner believed the world could use a new Web browser. A subset of the world, at least. Vivaldi is mostly targeted towards power users, though interestingly, in our testing, we didn't find anything "complicated."
Vivaldi isn't really a new name. The company made available several reasonably decent versions of its browser, albeit in technical preview, last year for enthusiasts to try – and many did. von Tetzchner told us at the time that the company had seen over 2 million downloads of the browser.
There are several things going for Vivaldi. It offers a range of features such as Tab Stacks, Rewind and Fast Forward, and out of the box support for custom keyboard shortcuts and mouse gestures. Tab stacks let you drop tabs on another to create a stack. Rewind lets you go back to the first page you visited on a domain, whereas Fast Forward lets you spring to the logical next page on a website, provided it supports fast forward navigation. (Spoiler alert: many websites don't.) There are a couple of other interesting things as well, the address bar, for instance, shows you how much data a Web page has consumed. Another notable feature which we found interesting was an option called "Page actions." It sits at the status bar of the Web browser (at the bottom), and lets you apply a range of effects to a Web page such as grayscale view.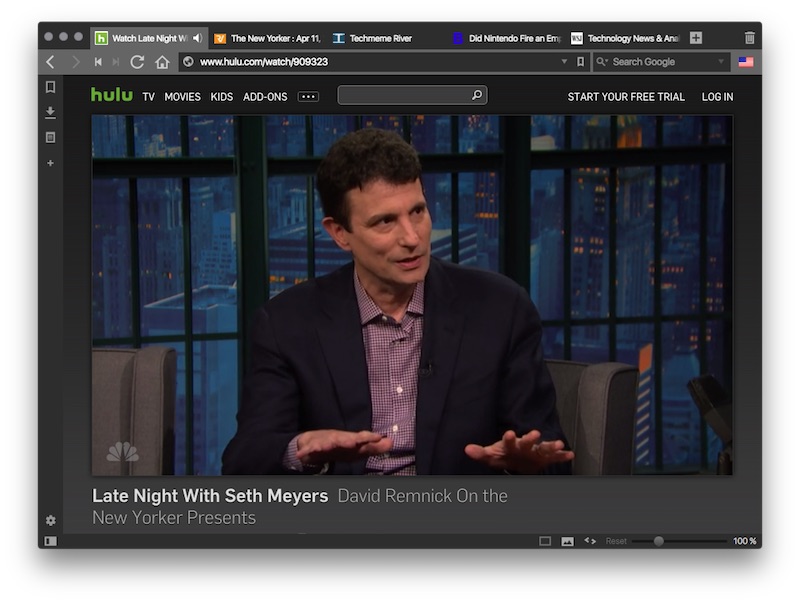 Then there are some advanced functionalities. Vivaldi offers Tab Stack Tiling, a feature that is aimed for big screens. It lets users tile different tab stacks to see multiple pages at the same time. Sessions, another headline feature, lets you save your favourite set of tabs as a session for later retrieval. And there's also Notes, a build-in note-taking capability in Vivaldi, letting you scribble important things and add screenshots. Web Panels is another feature, which lets users view the website sidebar alongside the main window.
When asked what distinguishes Vivaldi from other browsers, von Tetzchner said, "It is more about our philosophy than anything else. All the other mainstream browsers are going for simplicity. We, on the other hand, include a wealth of functionality and options. It is all about adapting to you as a user. Out of the box, we expect you to like Vivaldi, but after tweaking it a little, we are seeing that people love it! The feeling is that Vivaldi is made for you. That is what we are going for and that is what our users are reporting."
Vivaldi is built on top of Chromium, the open-source Web browser project from which Google Chrome (and Opera) draws its source code. Which is to say, there are several things that are similar between Vivaldi and Google Chrome. First of all, Vivaldi supports all Chrome extensions – visit Chrome Web Store, and feel free to download and install any extension you like. It's also fast and fluid. In fact, in our testing we found Chrome and Vivaldi perform just as efficiently. On the down side, wittingly or not, Vivaldi too doesn't shy from sipping memory as it loads new webpages. Of course, neither additions are ground-breaking, but it's fun, and could come in handy every once in a while.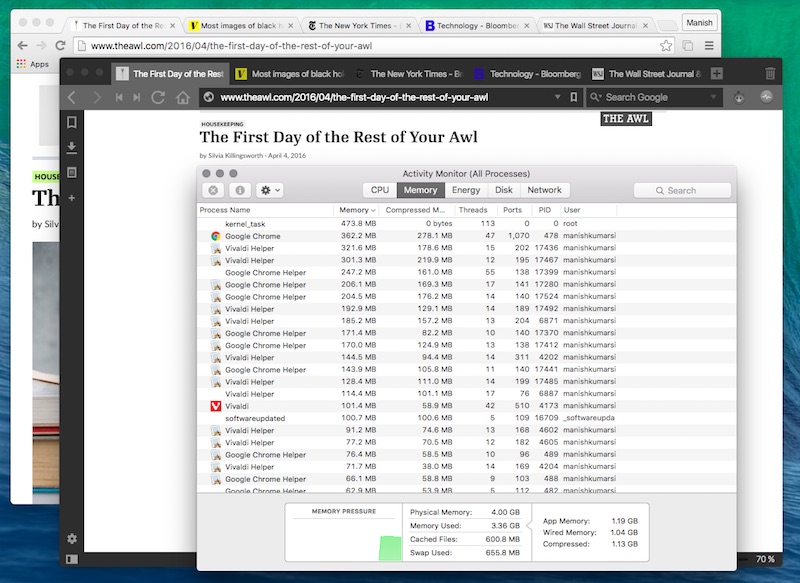 Missing from the list of features is M3, a bundle that includes an email client and the ability to sync Vivaldi across platforms. Neither of them are ready yet, Vivaldi confirmed to us. That said, the company insists that both the features are on top of its priority list, and should be out in a few months.
Another notable feature missing from the list is a built-in ad-blocking tool. While Vivaldi is aimed at power users, the company has intentionally not included an option to strip ads. von Tetzchner said that the ad-blocking issue is very complicated. While he realises that ads are getting intrusive and annoying he can also not overlook the fact that by stripping ads from webpages, it can have an adverse effect on publishers. That said, users can always go to Chrome Web Store, and install an ad-blocking tool if they like, he told us.
On asked whether the company has partnered with OEMs or other similar players to boost the distribution and reach of Vivaldi, the company answered in negative, adding that they "rely on word of mouth." For monetisation, it has partnered with a handful of partners for affiliated bookmarks and search engine (Microsoft's Bing is the default search option), that's how the company is generating revenue currently. The team insists that users can always change the search engine, if they desire, and delete the bookmarks.
We have been testing version 1.0 of Vivaldi for a few days now, using it as our primary browser. It's definitely fast, and some of the features it offers come in handy all the time. While the browser hasn't crashed on us even once, at times, it takes time to load some pages. That said, we encourage readers to test Vivaldi as their second browser for a while, and see how they find it. As with all things new, the set of features and design changes might seem overwhelming at first, and may need some time for you to get used to.
Download the Gadgets 360 app for Android and iOS to stay up to date with the latest tech news, product reviews, and exclusive deals on the popular mobiles.
["source-Gadgets"]