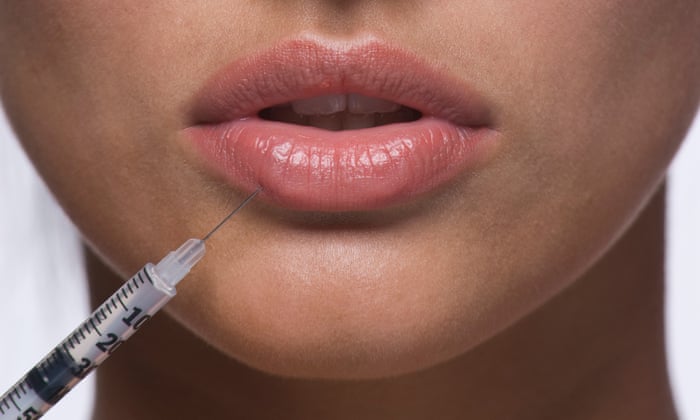 What are your experiences of non-surgical beauty procedures? Tell us your stories. Photograph: Leland Bobbe/Getty Images
Earlier this year the British Association of Aesthetic Plastic Surgeons (Baaps) released its annual figures. It revealed a 40% drop in the number of cosmetic surgery procedures performed by its members, the lowest for nearly a decade.
While cosmetic surgery may be falling Baaps former president Rajiv Grover, who compiles the annual audit, said "there is a rise in what you can have done without surgery." There is a huge number of non-surgical procedures available and the internet is awash with celebrities who have had lip fillers and botox.
But Simon Eccles, a consultant plastic surgeon at Chelsea and Westminster Hospital in London, recently warned that he had come across patients who have had their faces disfigured by botched injections and procedures. He said a growing numbers of patients are turning to accident and emergency units for help.
Share your experiences
What are your experiences of non-surgical beauty procedures? Have you had anything done and do you regret it? Do you think that young girls are at risk of being targeted by companies online? Are people getting procedures cheaply? Do we need more regulation? Or perhaps you think that non-surgical offerings are better and safer than other surgical procedures. Share your stories.
["Source-theguardian"]