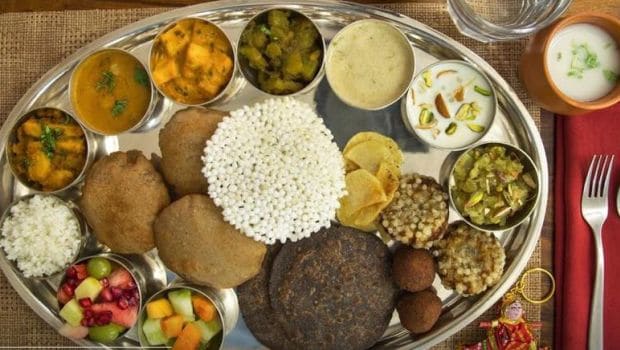 Navratri 2018 is here. Chaitra Navratri celebrations would go on till 25th March 2018. During this period of nine auspicious days, devotees try all that they can to seek the divine blessings of the Goddess Durga. Navratri fasting is one way of showing devotion to the goddess. In addition to the religious and spiritual reason, there is also an apparent scientific rationale to these fasts. Both Chaitra Navratri and Sharad Navratri fall during major seasonal changes. Chaitra Navratri marks the beginning of summers. It is said that during these major transitions in season, one should eat light and try to keep the body rid of toxins. During this time, the body is most prone to illness and infections. By observing these fasts and restricting a heavy diet, you are able to protect yourself and boost your immunity. It helps to cleanse and detoxify your body and relaxes your mind
Non-vegetarian foods like chicken, mutton, lamb and eggs are to be strictly avoided during this time. All your meals should be prepared without onion and garlic. Table salt is to be swapped with vrat-favourite sendha namak, or rock salt. You cannot consume grains like wheat and rice during these fasts, but there are alternatives like kuttu ka atta (buckwheat flour), singhare ka atta (water chestnut flour) or rajgira ka atta (amaranth flour). Instead of rice, you can have samak ke chawal or samvat ke chawal (barnyard millet).
With so many restrictions at hand, one is often left with dearth of choices. But, that needn't be the case if you are fully aware of the ingredients you can use and are willing to explore. Here, we have planned a delicious Navratri thali with scrumptious recipes. Have a look, try and enjoy!
Drinks
For drinks, you can have a delicious homemade thandai. Made with a refreshing mix of melon seeds, rose water and rose petals, this wholesome desi cooler is all you need to beat the heat. You can also try scrumptious banana walnut lassi by Aditya Bal & Devanshi. Packing the goodness of yogurt, bananas, honey and walnuts, this lip-smacking nutritious beverage is a must try.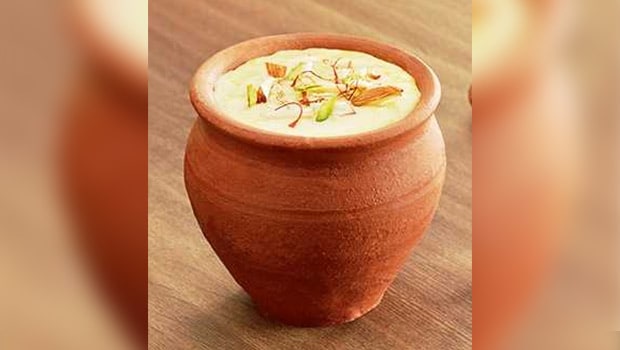 Starters
For starters, you can try the delectable and savoury kache kele ki tikki. Perfectly suited for your Navratri fasts, these sizzling tikkis are made with goodness of raw bananas, which are extremely good for energy during fasting. For all those who like things classic and simple, aloo ki pakoriis another amazing snack you can include in your Navratri thali.
It's Navratri and there's no mention of the vrat-favourite sabudana vada? This is not happening! Try making the favourite snack yourself with this easy recipe. Team them with the ever-so delightful sonth ki chutney by Chef Niru Gupta and enjoy!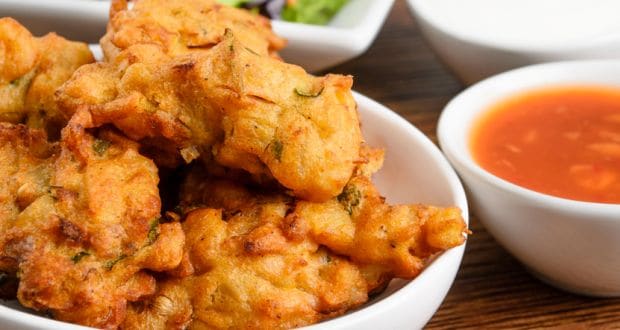 Mains
Navratri and kuttu ki purigoes hand in hand. The crispy and tasty puri made with buckwheat flour goes well with almost anything. You can team them with another vrat favourite like aloo rasedar. Try this delicious recipe by Chef Niru Gupta, and lick your plates clean.
You can even include a soothing and delicious tamatar ki launji in your Navratri thali. Made with simple ingredients, minimal time and least effort, this amazing tomato stew is for all people who like their food tangy and flavourful. You can team this with a nice hot helping of sabudana khichdi. Perfect the art of this vrat classic with this delicious recipe, and let us know how it went.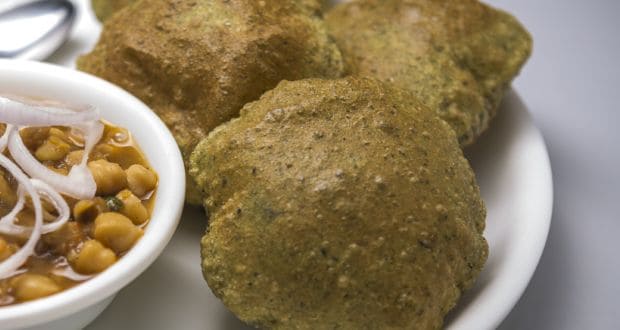 Navratri and kuttu ki puri goes hand in hand.​
Dessert
Now is the time for desserts! And the best part is that there is no bar for milk and sugar, you can have as many milk based desserts as you want. Try our favourite vrat wali kheer. A lip-smacking preparation made of milk, sugar and parsai ki chawal. For those who are not looking for a heavy dessert, conclude your meal on a slightly lighter note with this amazing singhara atta barfi, a delectable sweet made with singhare ka atta (water chestnut flour), khoya and green cardamoms.
Try our favourite vrat wali kheer. A lip-smacking preparation made of milk, sugar and parsai ki chawal.
Here's your fully prepared Navratri thali! Chaitra Navratri would go on till 25th March 2018, therefore, make sure you make most of the fasting ingredients. Trust us, if prepared well, they can be a quite a treat!
["source=food.ndtv"]