Well?
"Throw some tea in your trousers" is the worst advice in the world, and if you did it in America, probably grounds to sue yourself. But that's the instruction on the box. It's not even accurate, as the legwear they are referring to belongs to the man inside.
I pull his rubber trousers off, pack them with leaves, and pop him into a cup of hot water. "He's steeped in fun," the packaging reassures me. "Pantloads of fun." He's steeped in something.
The man smiles as flavour seeps through his britches, swirling into the liquid. To be honest, it looks like he's gently urinating into a hot tub.
From the packaging, this little silicone pervert appears to be called Fred, but I later find out Fred is, confusingly, the name of the Rhode Island-based design team behind this. Mr Tea himself has no other name. Maybe he's taking time off filming a Brit remake of Reservoir Dogs to relax, and piss himself in your oolong? Maybe he's a Buddhist? He's an enigma. As my mug brews, I watch him closely. Why is he so relaxed, given a dunking in near boiling water? Shouldn't he be screaming? Who wears trousers in a jacuzzi? The logic breaks down when you consider it.
My tea turns out just a touch weak – the lemon verbena leaves I'm using are too large to pack in sufficient quantity, but in fairness I have similar problems with a ball-infuser. I just need to stop drinking such goddamned chunky, masculine tea is all.
I wouldn't choose him over a strainer, but Fred-not-Fred is cute company, and the look of goofy bliss on his face is strangely calming. Overall, he's fine; just not quite my cup of tea.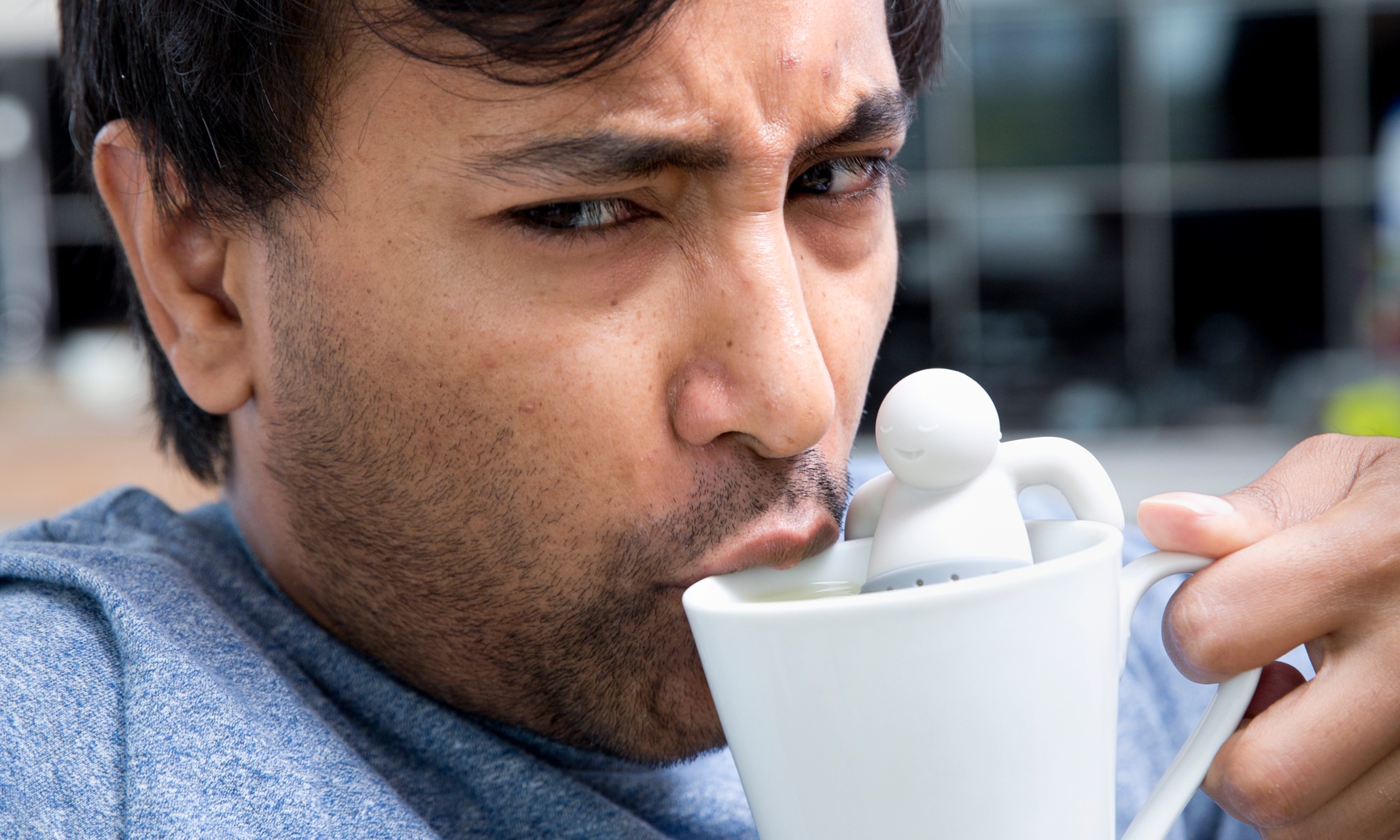 ["source-theguardian"]