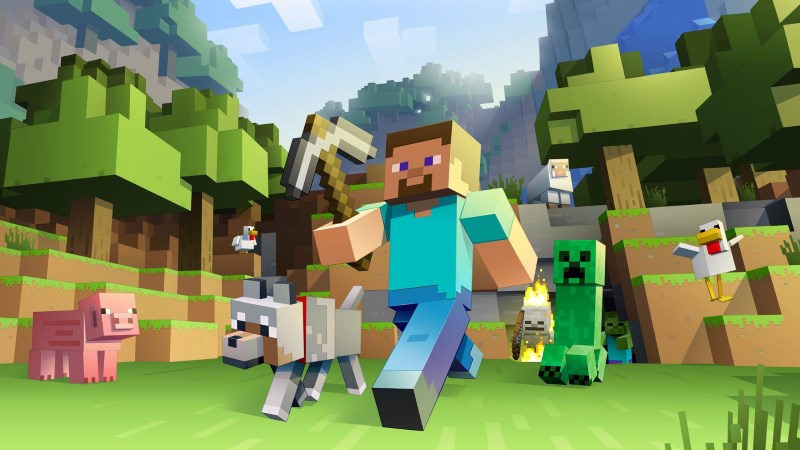 HIGHLIGHTS
Microsoft's open-world sandbox game will be on the Apple TV soon
It joins over 8,000 other apps on Apple TV
No exact release date has been confirmed yet
At Apple's MacBook event, the Apple TV got some stage time. After confirming that it has access to over 8,000 apps, Apple CEO Tim Cook confirmed that Minecraft will be available on it as well. While no exact date was confirmed, Minecraft will hit the Apple TV "by the end of the year."
Aside from this, little else has been mentioned. Safe to say, you will need a third-party controller to get the best out of it. While the newest iteration of the Apple TV has a more competent controller compared to its predecessors, it probably won't be the best fit given how the game is tailored for a standard gaming controller. Unless of course, it's tailored to work with the Apple TV's controller with no fuss.
(Also see: Apple Upgrades the MacBook Pro With New Design, Touch Bar)
This comes after Minecraft developer Mojang announced cross-platform play at Minecon last month. What this means is, you could play with friends even if you're on different platforms.Like always, there's a catch. In order to do this you'll need Minecraft Realms which is the company's paid subscription service.
(Also see: Everything Apple Announced at Its MacBook Event on Thursday)
Furthermore, there's no telling if platform holders like Sony would agree to this. Reason being, Rocket League which allows for cross-platform play cannot do so until Sony agrees.
With a movie in the works, VR support, mod support for a plethora of devices, and selling around 10,000 copies a day, it seems like the hype around Minecraft is far from over.
Would you pick up Minecraft on the Apple TV? Let us know in the comments.
Tags:
["Source-Gadgets"]