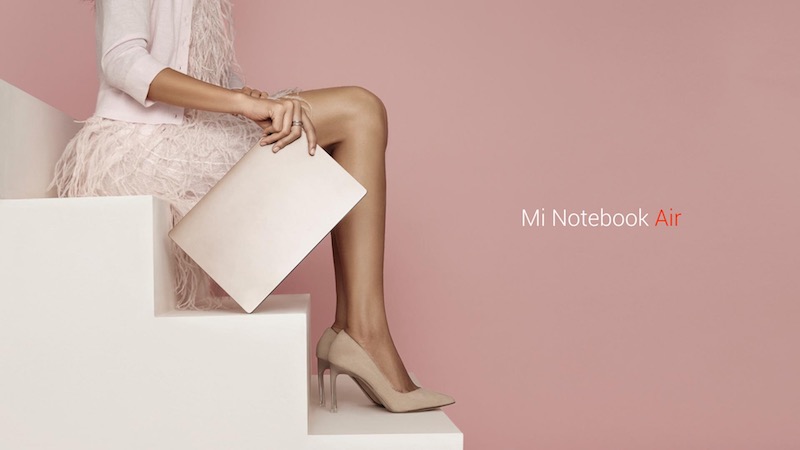 HIGHLIGHTS
Amazon Prime launched in India at Rs 499
Flipkart's Myntra acquired rival Jabong
You can now book an Uber from the Snapdeal app
Missed out on the news of the week? You could spend a couple of hours skimming through our site, because we've got it all, but if you're in a rush, this article contains everything you need to know, from the big launches of the week, to news both expected and surprising.
Xiaomi launched the Macbook Air competitor the Xiaomi Mi Notebook Air, and the very next day Lenovo announced the Air 13 Pro, whose specifications are quite similar to Xiaomi's laptops. Xiaomi also launched a brand new smartphone at the same event in China, the Xiaomi Redmi Pro. It comes with a dual rear camera setup and is powered by the deca-core Helio X25 SoC.
(Also see: Xiaomi Redmi Pro: Top 5 Things You Need to Know)
One of the surprise launches of the week was the BlackBerry DTEK50 Android smartphone – Blackberry's second Android phone to date. The 5.2-inch touchscreen phone is going to start shipping from August 8, and will have a strong focus on privacy and security.
Other launches this week included the Panasonic T44 Lite with 4-inch display, the Intex Cloud String V2.0 which has a fingerprint scanner, and the Intex Aqua Power HD 4G with a 5-inch display. There's yet another Lyf phone – the Lyf Water 8 with 3GB of RAM, while TCL launched the TCL 562 smartphone and four televisions in India.
We also saw the launch of the ZTE Blade V6 and Axon Mini as well as the India launch of the Sony Xperia XA Ultra. Meanwhile, at an event in China Gionee unveiled the Gionee M6 and the Gionee M6 Plus.
Closer to home, Karbonn launched the Fashion Eye smartphone range consisting of the Karbonn Fashion Eye and Karbonn Fashion Eye 2.0, along with an AI-powered app for visual search and price comparison for fashion products.
(Also see: Karbonn Getting Ready to Take on Foxconn, as Well as Siri and Cortana)
Amazon was also in the news this week, as the American giant finally launched Amazon Prime in India, at a launch price of just Rs. 499 per year, though no word on when Prime Video will launch here other than it is "coming". Globally, Amazon reported bumper results and got permission to test drone delivery in Britain.
Speaking on results, a host of big names reportedly their quarterly earnings this week – Google's parent company Alphabet reported strong earnings, as did Amazon and Samsung.
(Also see: Orbital Episode 17: Who Should Subscribe to Amazon Prime in India?)
Nintendo, Twitter, and Sony all reported disappointing results, though at least Nintendo has the Pokemon Go after-effect to look forward to. LG's appliances and TV businesses grew, but there was bad news once again for the mobile division.
The Facebook juggernaut continues to roll on, as the social network reported in its results that it now has over 1.7 billion monthly active users. Apple reported iPhone numbers that were marginally better than expected, with sales in India growing 51 percent. Tim Cook spoke about the role AI is playing within the company and on topics like acquisitions, Pokemon Go, and augmented reality, as well asstrong demand for the newest iPhone.
Reports this week also indicated Apple's secret car project may have taken an interesting turn. Apple announced that it has sold its one billionth iPhone.
(Also see: As iPhone Sales Stagnate, Services Promise Growth for Apple)
This week also signalled the end of an era as Verizon officially announced its intentions to buy Yahoo for $4.83 billion. Once the biggest Internet name, Yahoo has failed to keep up with the times and though it still attracts a huge audience, its audience has been steadily shrinking.
(Also see: When Yahoo Refused to Buy Google for $1 Million)
One other potentially huge piece of news this week – Chinese electronics firm LeEco has acquired US television maker Vizio. This is noteworthy because Vizio has long been known as a "friendly" company to Foxconn, which also owns a stake in Vizio. With the sale to LeEco, does it signal that the two Chinese companies are coming closer together, and what does it mean for Foxconn's customers? Or is it simply a case of LeEco establishing a foothold in the US market?
Some interesting developments in social media took place this week too. For one thing, Facebook will now collate all the birthday wishes you get into a video, which is silly, but fun. The social network also agreed to refund in-app purchases made by minors, as part of a setting a lawsuit.
Mixed news from the world of e-commerce in India this week. Flipkart raised eyebrows for a number of reasons, including lay-offs of what could be 300 people – it was initially believed that the company was firing 1,000 people, but it has strongly denied this. The company also insists that this is not a lay-off but rather, "letting go" of underperformers. Incidentally Microsoft is also cutting some 2,850 jobs.
Meanwhile, Myntra (which Flipkart acquired in 2014), acquired rival Jabong in a $70 million deal, a huge fall for the Rocket Internet backed company which once refused to be sold at over a billion dollars. Snapdeal, which saw a similar wave of layoffs a couple of months ago, just announced that you can now book an Uber cab from the Snapdeal app. There's no real answer to the question of why you'd do that.
Google CEO Sundar Pichai meanwhile said that 2 million people are using free Wi-Fi at Indian railway stations every month. The service is only being offered across 23 stations in India right now.
Isro meanwhile continues on its hot streak – it's looking to launch the INSAT-3DR weather satellite on August 28. This will be followed by a weather monitoring and forecasting satellite called ScatSat, which will be launched in September. And the blemishes surface of Ceres is something that scientists are quite intrigued by – the dwarf planet should have had several craters, but there are none to be seen, according to Nasa, with no real explanation of why that is.
Finally, in Pokemon, news, Hiroshima wants the game banned from memorials, while the Delhi hosted a Pokemon Hunt. And the Pokemon Go wearable launch has been delayed by a couple of months to September.
(Also see: Pokemon Go Items Explainer the Game Should've Shipped With)