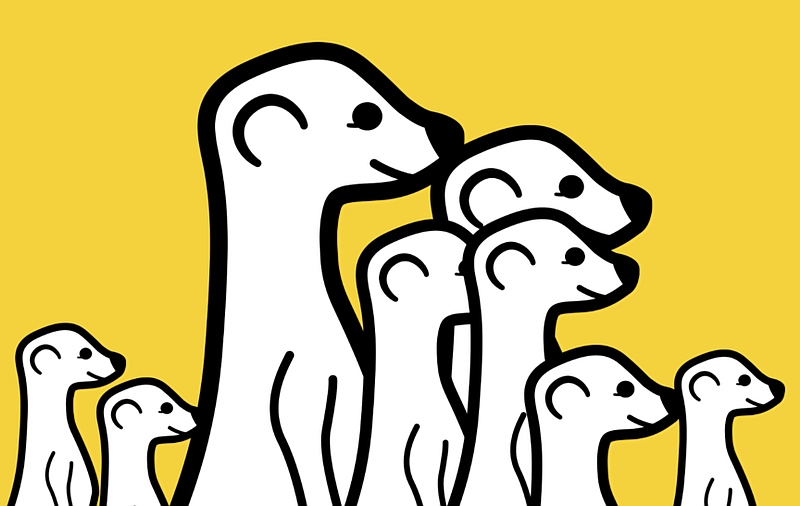 Meerkat, an application that came into the spotlight last year for introducing live video broadcasts thatleveraged Twitter's social features, is once again in the news but this time for a different reason. To everyone's surprise, Meerkat announced it will be ditching live video streaming services in favour of a new video social network. To recall, Meerkat actually beat Twitter to introducing a social-powered live video streaming service, with Twitter more than a few weeks late to the party with its Periscope app.
CEO Ben Rubin a couple of weeks ago sent an email to the company's 48 investors stating how the application was slowly failing and how difficult it was for the team to stay strong when they have rivals such as Twitter's Periscope and Facebook's Live Video feature, reports Re/code. "Mobile broadcast video hasn't quite exploded as quickly as we'd hoped. The distribution advantages of Twitter/ Periscope and Facebook Live drew more early users to them away from us and we were not able to grow as quickly alongside as we had planned," the emailed letter mentioned.
So the company is now moving towards a new service. Re/code reported Rubin saying that the new service would be like a social network where "everybody is always live". Rubin however, assures thatMeerkat is not going anywhere. The app still works but the creators have shifted their focus elsewhere. The letter, which now has been uploaded in the company blog post talks about the new service as well.
"We are investing in a new product that we think addresses some of the challenges and furthers our vision of bringing mobile live video to everyone the world," the letter added. Although Rubin has not yet given details on how the new service would work or how will it be different from Meerkat, he did add that, "With the support of our board and the enthusiasm of the entire team, we began building a new product in October around this concept and are feeling good about its potential."
Here are some more choice excerpts from the letter: "While live video has become an interesting feature on top of Twitter and Facebook, it hasn't yet developed into a self-sustaining new network as we hoped we would do with Meerkat… So far, the value proposition of being live is just not clear to people who are not celebrities/media/news… As long as we are competing on those with Twitter/Periscope and Facebook Live, we don't think the current Meerkat product is set up to win."
"All of these platforms are struggling to create repeat broadcasters at a growing rate and the viewership isn't much higher today than we thought it was last summer… There is a bright spot to all of this. We found the best Meerkat moments happened when people who knew each other (either in person or online) came together live and interacted in realtime…"
Download the Gadgets 360 app for Android and iOS to stay up to date with the latest tech news, product reviews, and exclusive deals on the popular mobiles.
["source-Gadgets"]